'The Bachelor' Season 23: Did Colton Underwood Meet Any Contestants Before the Show?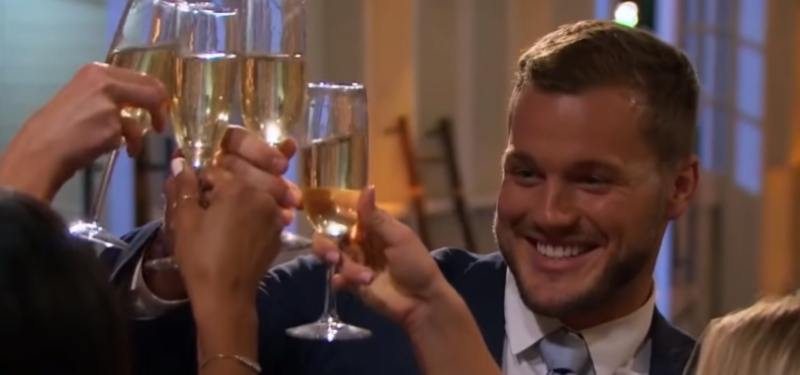 Colton Underwood will have 30 women trying to fight for his attention on Season 23 of The Bachelor. But sometimes there are women who have an advantage by meeting the star early. We've seen it before that fans end up meeting the stars in real life or interact with them on social media before the show. So did it happen again? Here are the contestants who met Underwood before the season.
He met Sydney Lotuaco, Annie Reardon, and Katie Morton on Ellen
Colton Underwood made an appearance on the Ellen DeGeneres Show where he played the game "Know or Go" with three contestants from his season. This is the first time he met Sydney Lotuaco, Annie Reardon, and Katie Morton. They all had to answer DeGeneres' questions in order to spend more time with him after the game.
Lotuaco was asked which pick up line she'd use on Underwood. She said "Hi Colton, did you just fall from heaven? Or are you an angel?" Reardon revealed the most attractive thing about Underwood is that he likes dogs considering she has seven of them. Morton said she would take Underwood to Malibu for their first date and have a picnic. Reardon, the dog lover, is the one who won.
According to their cast bios, Lotuaco is a dancer and is currently working as an NBA dancer. Reardon is a Financial Associate who grew up on a farm in Wisconsin. She made sure to note that her seven dogs are on that farm. Morton is a Medical Sales Rep who also has experience dancing competitively.
Reality Steve also revealed that there is one more lady this season that met Colton Underwood before the show started.
Heather Martin also met Underwood before the season
(UPDATE): Something I forgot to mention but has been added to Heather's profile. In July, her and her sister Colie met Colton. And judging by those hashtags, I guess if there's one girl who could have a virgin storyline this season, it's Heather pic.twitter.com/PtpECGxHHM

— RealitySteve (@RealitySteve) September 27, 2018
It's not that surprising that the same fans who go to meet the stars of The Bachelor are also the type of people who try to get on the show. We've seen this before just last season with winner Lauren Burnham. Her first impression was giving Arie Luyendyk Jr. a framed picture of them together when they really met before the show. Will the same thing work this season?
Heather Martin already seems like an interesting match for the Colton Underwood because she has never been kissed before. That makes Underwood's admission that he is a virgin much less shocking. Reality Steve also reported that she previously met Underwood in July with her sister.
Chances are not much happened between the two and who knows if Underwood will remember her. Martin is an Assistant Program Manager from Carlsbad, CA, and blogs. We will have to see if the two have any more things in common this season.
It's really a toss up if it will matter that the four women got early face time with the star. Things backfired for Colton Underwood because he met Tia Booth before going on The Bachelorette. But things worked out for Arie Luyendyk Jr. and Lauren Burnham of The Bachelor. Fans will have to wait and see how things will turn out.
Read more: 'The Bachelor': Why Colton Underwood Doesn't Play Football Anymore
Check out The Cheat Sheet on Facebook!