'The Bachelor' Star, Peter Weber Reveals How He Feels About His Scar From His Injury
Every season of The Bachelor and The Bachelorette seems to involve injuries. That's because there are some physical competitions. But there have been some strange injuries too like when a contestant fell out of his bed.
This season, Peter Weber injured his face. Find out what he said happened and how he feels about his scar now.
Peter Weber injured his face while filming 'The Bachelor'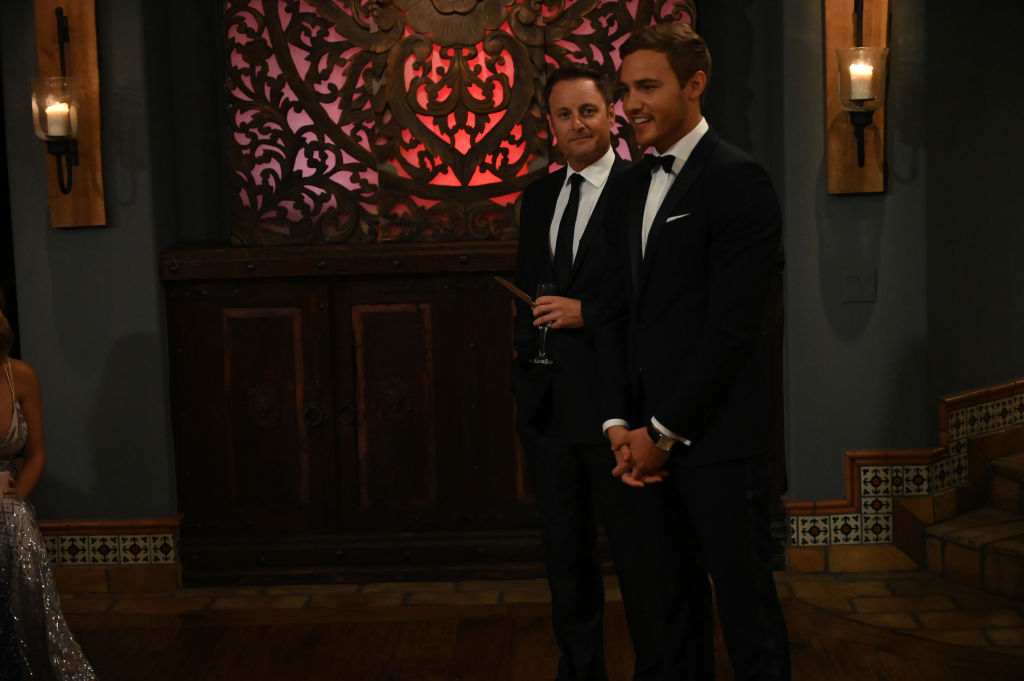 Weber got hurt while filming in Costa Rica by injuring his face on Oct. 7. He reportedly "split open his face" while being on a golf course, according to Us Weekly.
The injury sounded very serious given what was done to fix it. "It was a two-hour drive from the course to the hospital in San Jose," a source said. "He got 22 stitches in his face. The reason he traveled for two hours to a hospital was that this specific hospital had a surgeon that specialized in his injuries. He underwent surgery."
Chris Harrison said the injury will be 'a thing'
Fans will probably see how the injury happened and the aftermath on the show. Host, Chris Harrison addressed the rumors on Instagram.
He wrote, "There's been some wild claims and rumors about Peter today. Peter suffered a freak accident. He got a cut on his head, he did get stitches but he's 100% OK and production is already back underway. He's still the dashing, handsome pilot we've all dreamed of."
Harrison then talked about the injury with Entertainment Tonight. "Obviously, the gash across the face will be a thing," he said. "Hopefully, that's not all he's known for. But that will be a moment this season that happens a little bit into it — it's obviously while we're traveling out of L.A. It happens on our second stop while we're traveling. I don't think that'll be a centerpiece. But it'll be a story."
The host admitted that production probably didn't handle the situation in the best way. "It should have affected the show more than it did. We were probably not great at helping him take care of it as much as we should have. We probably should have been better."
He said the accident wasn't as bad as people thought
Weber is now opening up about what really happened. He said the accident wasn't that bad, but it left a scar.
"Honestly, it was just a freak accident," he told People. "It really wasn't as bad of an injury as people thought."
The reality star was getting into a golf cart when "I bumped my head on the top of the cart," he said. "As I reacted, I put my head down and brought my hand up, but I had a glass in my hand…[The glass] shattered and ended up slicing my forehead open."
He added, "I felt zero pain. I think my adrenaline was going like crazy. It wasn't until a couple hours in when it just kind of settled down. But the actual act of it, though, there was no pain. Blood everywhere, but no pain!"
Weber went to a plastic surgeon to get the wound sown up. "He did a really good job. And now, I got a good battle scar," the pilot said. "It's a memory that will always remind me of this journey!"
Soon it will be revealed what all went down on The Bachelor. The new season starts Jan. 6 at 8/7 CDT.