'The Bachelor': Why it Was so Smart For Tayshia to Take Colton Skydiving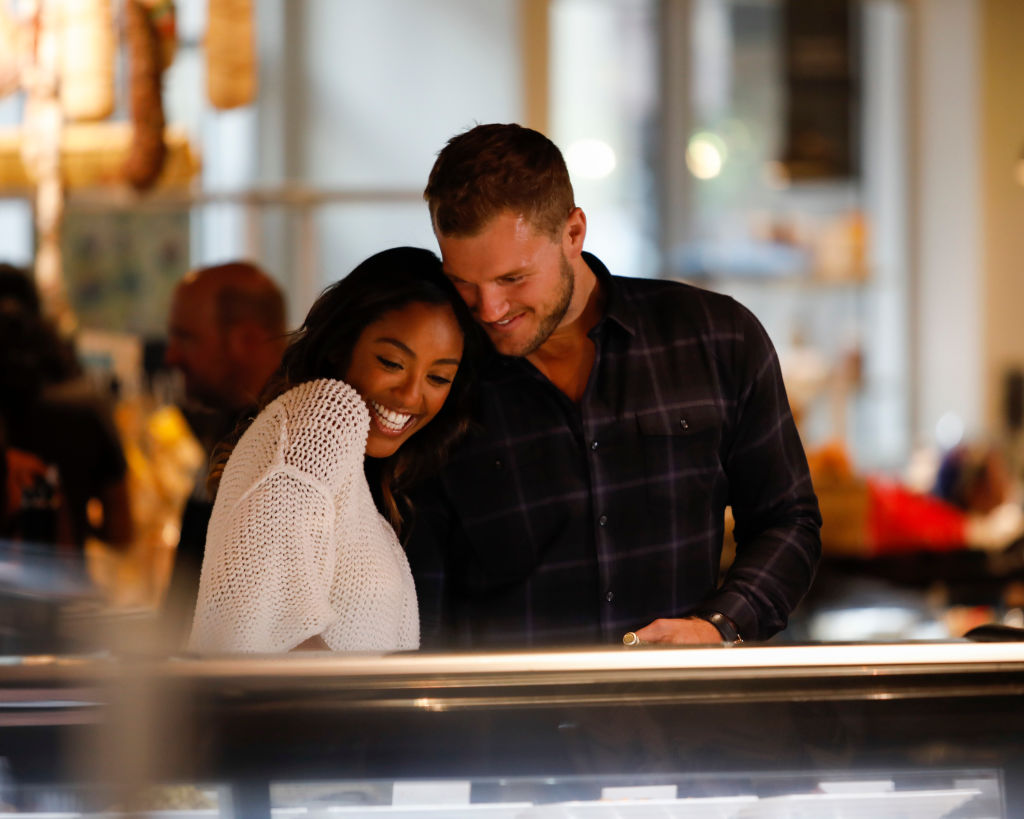 Tayshia and Colton's relationship has been steady from the beginning. They seem to have a lot of fun together, and she also puts him at ease. Their bungee jumping date really solidified them as a couple. How could it not? You're bonded for life with someone you jump off a building with! After their adrenaline was pumping, the two felt invincible and connected. They had a great date following the jump.

The sweetest date the couple went on, though, was when Colton brought Tayshia back to his apartment in Colorado. They cooked dinner together (Colton revealed to Tayshia that he loves to cook. She swooned), ate it on the couch in front of the TV like true millennials, and cuddled in bed, Tayshia wearing Colton's jersey. It was sweet. It was also easy to imagine the two living life together like that every day.

Why it was so smart for Tayshia to go skydiving with Colton

Move over Caelynn, Cassie, and Hannah–Tayshia has a real date planned for Colton. Eating ice cream, going surfing, and etiquette class just don't get the heart pumping quite like skydiving does. Out of all the dates the women brought Colton on, skydiving is definitely the one that stood out, and it's the one Colton will remember for the rest of his life (whether he ends up with Tayshia or not).

It was a pretty smart move on Tayshia's part to pick a date that's not only truly unforgettable, but calls back to a previous experience the two shared: bungee jumping. Participating in two extreme sports together can be defining for a new couple. Together they're adventurous/exciting/limitless! Together, they can do anything!

It was also a great activity to do before meeting her family. Colton was nervous about winning over her father since he's been wary about Tayshia's new relationships since her divorce. But after going skydiving, Tayshia's dad didn't seem so intimidating anymore.

The date

Besides the actual event of skydiving, Colton and Tayshia had a great date overall. The two seemed to have a really natural rapport. They were laughing about her driving, their conversation came easy, they were making reference to past dates they'd been on and memories they'd shared. It felt like we were watching a real couple on a real date.

Introducing Colton to Tayshia's family went pretty well, too. Her dad was skeptical at first, but he eventually came around. Sort of. He at least acknowledged how happy Colton made his daughter.

Could Tayshia be the next bachelorette?

Will Tayshia be getting a ring at the end of the season? We'll have to wait and find out. If she doesn't, she'd make a pretty great bachelorette. She's adventurous, smart, mature, well-spoken. And we definitely know she's ready for marriage since she's been married before.

"There's no question that Tayshia has stood out from the very beginning of Colton's season as someone who is mature and collected. She has experienced many of life's gifts and challenges, has learned from those, and brought those lessons with her to The Bachelor. She hasn't been afraid to show her layers as a person on national television, which is something that some of the other girls have struggled with," said Bustle about why Tayshia would make a good bachelorette.

Read more: 'The Bachelor': Did Colton Underwood Make a Mistake by Sending Caelynn Home?

Check out The Cheat Sheet on Facebook!