'The Bachelor': What Hannah G. Wrote in Her Journal After First Meeting Colton
It's not uncommon for Bachelor contestants to keep journals during their time on the show. During the finale for Colton Underwood's season, a clip was shown of Cassie Randolph (the season's victor) recounting some of the sweet things she wrote about Colton in her journal as she began to develop feelings for him.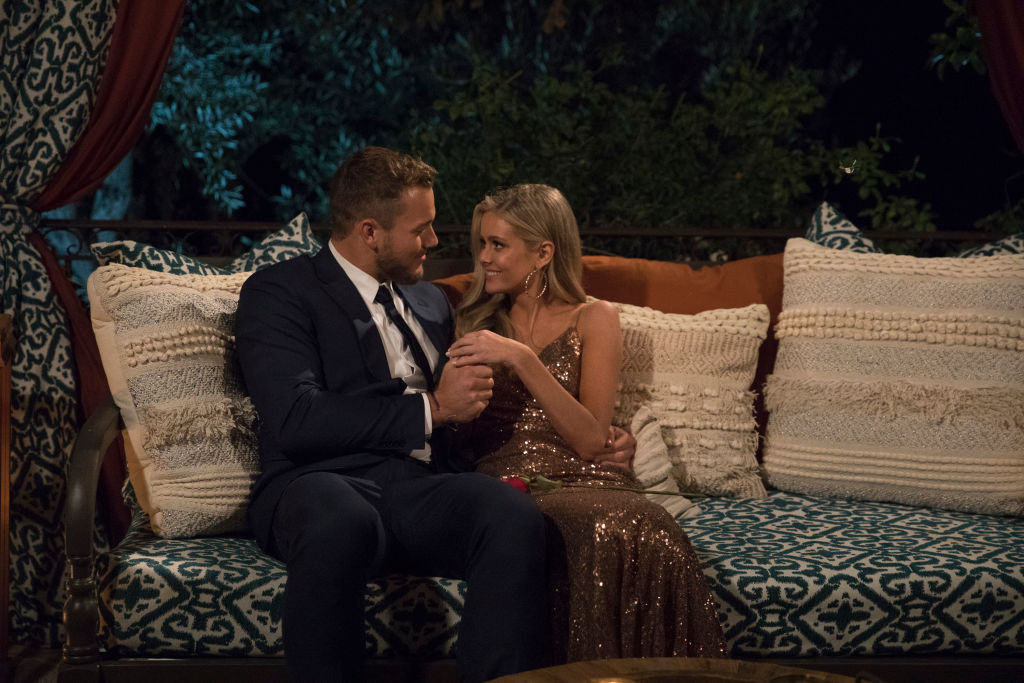 Fan-favorite and, debatably, the season's runner-up, Hannah G., also kept a journal to document her Bachelor journey.

In a recent interview with Olivia Caridi on her podcast, Mouthing Off, Hannah flipped through her Bachelor journal.

She told Olivia that much of what she wrote just detailed daily life in the mansion–lots of funny Demi stories (she loves to sleep naked), among other general shenanigans.

Hannah G.'s journal entry from the first night

But one of the more heartfelt entries Hannah wrote was titled: "Silence." It was about the moment she first met Colton.

"It got so quiet. I didn't see any cameras or hear even a breeze–just stepped out and looked at Colton. The moment I had built up for months was finally happening. I felt so excited to finally be looking at him in the eyes and for him to actually be looking at me in the eyes, too. He made me feel so comfortable and I hugged him and told him to find me inside. Walking in the mansion was truly unreal," she read from her journal.

She went on to tell Olivia how she had expected to hear crew-members or camera shutters as she stepped out of the limo, and was stunned by how quiet the experience was.

The first thing Hannah G. noticed about Colton

Olivia asked Hannah what the first thing she noticed about Colton was. In the quiet, she said the first thing she took in was his intense eye contact.

"His eye contact is bomb. He had amazing eye contact. And it wasn't just like 'ok I'm looking at you' it was like 'I'm staring into your soul.' But I don't even know if it was my soul it was like through my eyeballs, through my soul, through the back of my head and staring off. It was like deep eye contact. We definitely had a lot of time to talk that first night. Maybe over 20 minutes. It was a while," she said.

Hannah G. Obviously made a strong impression on Colton both during the moment they first met as well as inside the mansion because she was awarded the first impression rose.

Hannah might not have ended up with Colton in the end, but she's doing just fine today. She now has 1 million followers on Instagram, she was considered for The Bachelorette, and there are talks of her going to Paradise. Here's hoping she brings a journal to the beach this summer. Maybe she can title her first entry: "Crashing Waves and Squawking Seagulls."

Read more: 'The Bachelor': Did The Producers Give Hannah G. More Time With Colton Than Other Contestants?

Check out The Cheat Sheet on Facebook!