'The Bachelor': Who Received Date Roses During Episode 6? — Fans Feel the Last Girl Did Not Deserve Hers
Peter Weber takes ten contestants to Santiago, Chile, in the second episode of The Bachelor this week. Along with handing out three date roses, he sends two women home before the rose ceremony even begins.
[Warning: The Bachelor Season 24 spoilers ahead]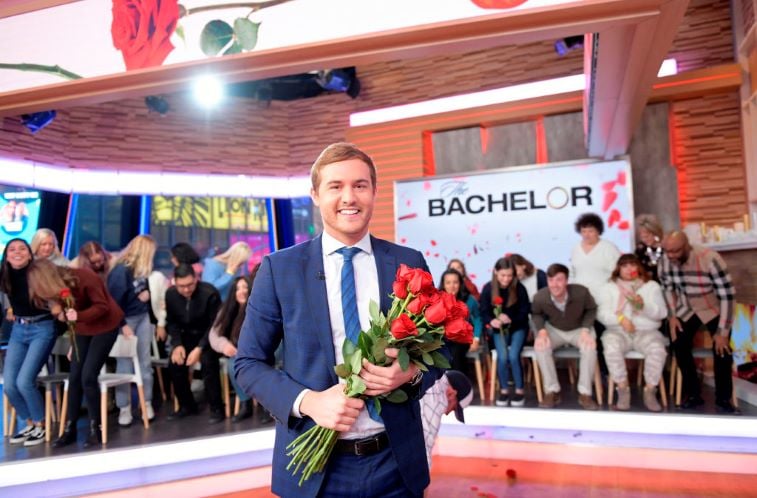 Hannah Ann continues onward as one of the front-runners for the finals
MyKenna shoots daggers through her eyes at Weber when Hannah Ann scores the first one-on-one date.
The 23-year-old gets to explore the Plaza de Art, the center of Santiago, with the pilot. They walk the streets of Chile and embrace the culture. They ride a trolley up a gorgeous mountainside.
"Hannah Ann is probably the goofiest girl here," Weber admits. "She makes me laugh. She is the perfect girl for this date because she is down for whatever."
However, he gets a bit worried because Hannah has not ever been in love before. He wonders if she is ready for a lifelong commitment.
"Today, I was able to really envision my future with you," Hannah tells Weber later that evening.
Weber asks her about past relationships. She admits that she dated someone for three and a half years but wasn't in love. This realization makes him wonder what she thinks of him.
"I'm questioning if we do have that deep enough connection," Weber asks Hannah.
When Weber leaves her to think, she begins questioning everything. Hannah ends up having a breakdown, and it turns out that it is precisely what Weber needed to solidify his choice to keep her around.
"I don't want you to feel like you have to give your happy face all the time and that perfect answer," Weber tells Hannah Ann as he gives her the first date rose of the episode.
A fun Novella group date started as your typical 8 on 1 date
Weber takes Sydney, Natasha, Kelsey, Victoria P., Madison, Tammy, Kelley, and Mykenna on a date titled, "Lights, Camera, Action."
The date turns out really light-hearted and fun. All of the women get make-up, costumes, assigned roles, and lines for the show. They are going to act out a Spanish soap opera together with Weber as Pedro.
The ladies give it their all during the filming of the show. Even Kelley tries to win Weber's heart as Pedro's grandmother. In a cute twist, the maid, MyKenna wins Pedro's heart over. He picks her up and makes-out with her as Chris Harrison walks in, dressed as Pedro's father.
Later that evening, Kelsey and Weber talk about how they have overcome so much from the beginning, starting with Champagne-gate. He talks about how real his feelings are for Kelsey, and then they have a solid make-out session. However, she doesn't get a rose.
Weber wrote Madi another Tellanovella script. He admits that his heart is with her.
"I kiss you with a passion to light a million Chilean suns," Peter tells Madi.
The 23-year-old has a long make-out session with Weber and then is giggling and smitten in her private confessional room.
"This rose goes to someone who has me feeling really good about the future, Madi," Weber gives the group date rose to her.
Victoria F. does her usual duck and run-out during her one-on-one date
Weber takes Victoria F. to a horse farm. She admits that she is "totally nervous," as usual. They talk about communication and trust, which is interesting since there are so many lies surrounding her.
As Weber is describing how much he could see Victoria F. as his "future Mrs. Weber," we find out that she does not feel the same. The pilot is very thrown off by the whole conversation and begins to second-guess their connection.
"I literally feel physically ill," Victoria P. says, while in the bathroom crying. "He's here for marriage, and I don't know. I don't know what to say. This is the most I have ever cried with anybody."
After her usual run-and-cry-in-a-corner spout, she comes back, and they talk about how much grief she has given him. However, he still gives her the date rose! She accepts it, and they have a heartfelt kiss.
She promises not to push him away anymore. He feels like she's the first girl he has fallen for that he does not see validation back from. It looks like Weber likes a good chase, after all.
Find out if the bachelor keeps pursuing hard-to-get Victoria F. when the show returns Monday, Feb. 10, 2020, at 8 p.m. ET on ABC.
Read more: 'The Bachelor': One Contestant Abruptly Left the Show — Was It So She Could Crown Her Miss Louisiana Successor?