'The Bachelor': Why Caelynn Miller-Keyes Is Now Saying She Thinks of Colton Underwood as a 'Big Brother'
Colton Underwood's season might be over now, but we're still reeling from the major events that occurred on the show. We remember when Cassie Randolph initially dumped Colton, as she wasn't sure if she was falling in love and certainly wouldn't accept a proposal at the end. But after the infamous fence jump and a shocking lack of a final rose ceremony, Colton was able to win Cassie's heart and convince her to give things another shot.
Colton and Cassie left the show happy, but many of the women vying for Colton's heart were incredibly hurt. And Caelynn Miller-Keyes was particularly brokenhearted when she didn't receive a rose. Now, she seems to have gotten over the hurt and sees Colton as an older brother to her, which certainly has fans raising their eyebrows.
Caelynn Miller-Keyes was shocked when she didn't get a rose from Colton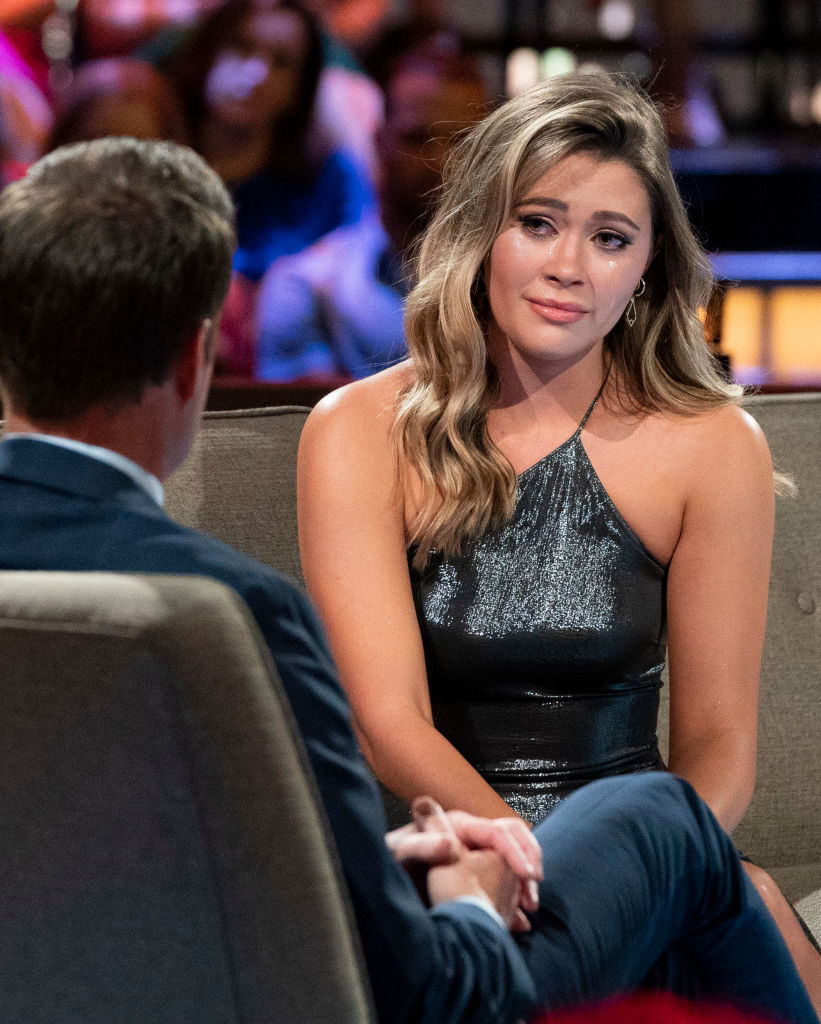 Caelynn and Colton had an amazing time on their hometown date, and it was there that Caelynn was convinced Colton would keep her around for another week. To her utter shock, she was sent home. And she's noted before that it's taken her quite awhile to get past the heartbreak after being so in love.
Not only was Caelynn surprised that Colton didn't reciprocate the same feelings, but she was also surprised that Cassie wasn't eliminated before her. The two bonded on the show, but Us Weekly reports Caelynn told Entertainment Tonight, "And so, she didn't really talk that much about her relationship, but she did say that, you know, we both kind of felt that my relationship was a little more further advanced than hers. So I was surprised that I was sent home and not her." And as far as closure is concerned, Caelynn also noted that she didn't get any of the answers she was looking for even after the show ended.
She's maintained a relationship with Cassie outside of the show
Heartbreak aside, it seems Cassie and Caelynn's friendship is stronger than any of us realized. We remember when Caelynn was eliminated and she told Cassie to "get engaged" as her final utterance out the door. And today, the two are still incredibly tight. "Cassie and I, the way that we managed our best friendship so well is because we separated our friendship and our relationship," Us Weekly reports she told Entertainment Tonight.
To prove their friendship is ironclad, Cassie is even moving into the same apartment building in Los Angeles as Caelynn. Cassie made the announcement on Instagram and is super excited to be closer to Colton, though some were suspicious that Caelynn may try to steal Colton back. Some fans have noted that Caelynn's said during interviews that maintaining a friendship with a woman who's dating the man she was in love with is still something she's trying to manage.
She says this is why she now thinks of Colton as a 'big brother'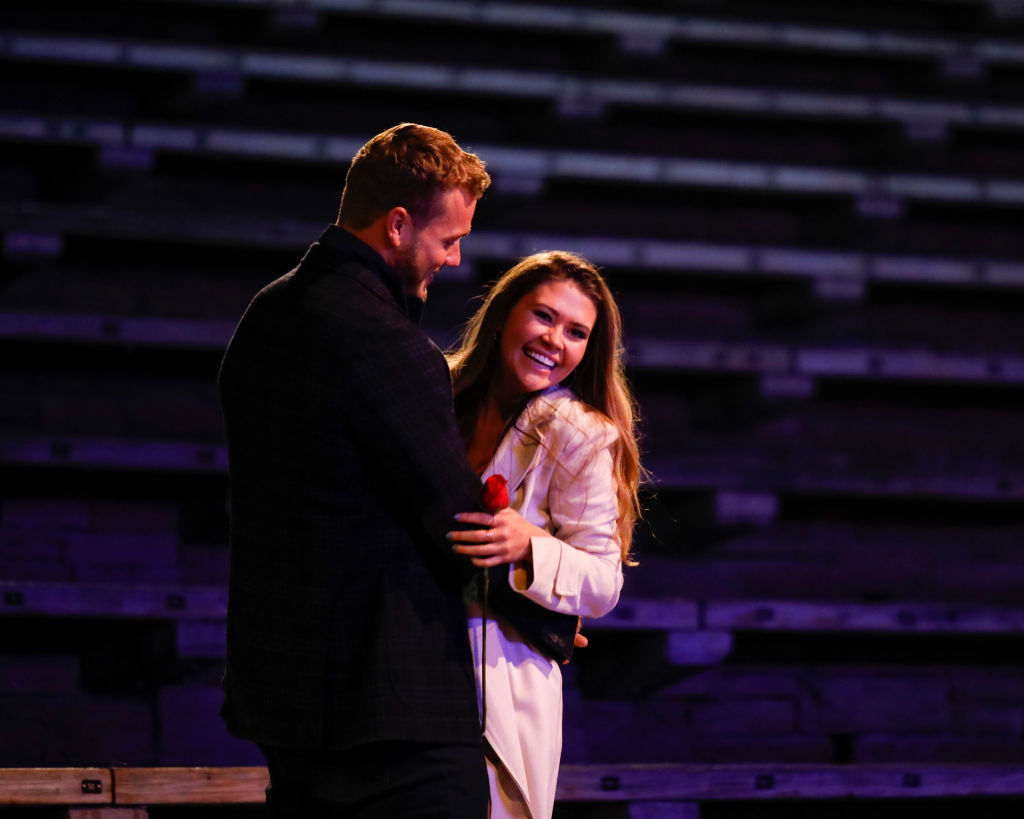 Caelynn now lives just two floors away from Cassie, and while she admitted to Us Weekly that some may be "a little weirded out" by the closeness of their friendship, she notes it's "completely normal." And now that she's in such close proximity to Cassie, it seems she's been able to maintain a friendship with Colton, too. As Caelynn told Us Weekly, "If you look at past, like, prior contestants, they're friends … with the lead. That's exactly what happened in this situation. I was able to detach my emotions and my feelings."
Not only was she able to "detach" any romantic feelings she may have once had, but she also added that she doesn't view Colton romantically at all anymore. "Colton's like a big brother to me and I love him as a friend," she added.
Some may find it hard to believe she can go from romantic to sibling-like love for The Bachelor after what happened, but we'll have to take her word for it. We're all hoping to see her on Bachelor in Paradise in the future, too.
Check out The Cheat Sheet on Facebook!