'The Bachelor': Why Colton Underwood Jumped the Fence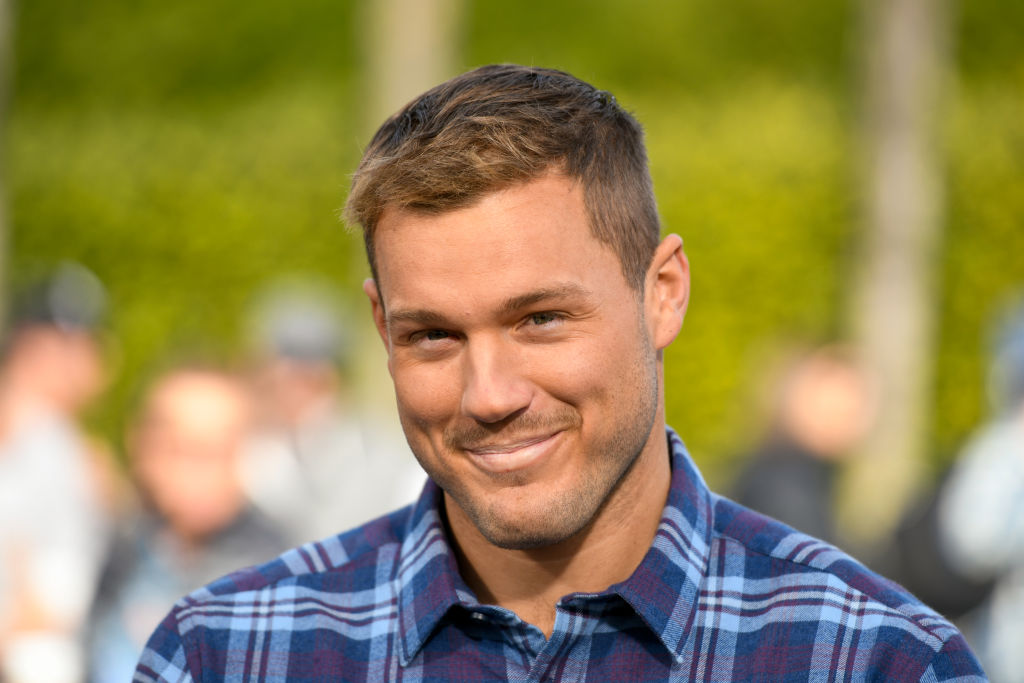 Colton Underwood has had a heck of a season being the bachelor. There have been rampant rumors that some of the women on the show aren't there for "the right reasons," contestants have left on their own accord, and he's had some trouble getting parental approval.

All of this has been leading up to the highly anticipated fence-jumping moment that we finally got to see last night. The Bachelor had been previewing the jump almost every single week leading up to the episode, so fans were excited to find out what it actually was that made Colton jump the fence.

As with many things on The Bachelor, the reasoning wasn't so black and white. One comment or one action didn't send him flying over that fence–it was a culmination of actions that lead Colton to feel so out of control.

Colton jumped the fence because of Cassie

We now know the jump had to do with Cassie and her decision to leave but let's rewind.

Their date in Portugal seemed to be going well. Colton was incredibly smitten (much more than he seemed to be with Tayshia), the two were laughing together, and their chemistry came naturally. Then Colton brought up not being able to get Cassie's dad's blessing. Cassie wasn't aware that her dad never gave Colton his blessing and she seemed immediately upset. The next scene we see is Cassie's dad arriving in Portugal to have a heart-to-heart with his daughter. He told her it didn't seem like she was in love with Colton during her hometown visit. He told her about his love for her mom and how it was immediate. This obviously got to Cassie and she seemed to make up her mind to go home. She wanted a love like her mom and dad's and her and Colton's love wasn't that.

It took Colton bringing up Cassie's dad again at their evening date for Cassie to even bring up that her dad had flown to Portugal to talk with her. She told Colton that she didn't know if she could get where he was and that she wanted him to get what he came on the show for. She told him everything was moving too fast. After an exhausting amount of roundabout conversation, Colton finally got to the heart of the issue and told Cassie not to put a timer on their relationship, that just because the show was ending in two weeks didn't mean they had to get engaged. Even if she left, he said, he'll never stop fighting for her (woof–sorry to Hannah G. and Tayshia watching at home).

Cassie's decision to leave

Cassie told Colton she felt as though staying would be the wrong decision for her so Colton helped her to put on her coat and walked her out after a truly heartbreaking goodbye. Immediately after they parted, Colton went upstairs to a room and closed the door. He quickly came out after to fulfill the preview bachelor nation had been watching for weeks.

So what pushed Colton over the edge?

His worst fear came true: falling in love with someone who wasn't ready to be there, or who was there for the wrong reasons (we still don't know for sure Cassie's "reasons" for being on the show, but after last night the "wrong reasons" certainly aren't ruled out). He also probably felt betrayed by the producers of the show. Everything with Cassie had been going relatively well until her dad was flown in. It was that talk that was the catalyst for her leaving. The combination of the two, understandably, made him snap and he needed to distance himself.

But where did he run to? How long was he gone? Does he ever go on a fantasy suite date with Hannah G.? The next episode might even be more anticipated than last night's fence episode. Thankfully we only have to wait a week to find out.

Read more: 'The Bachelor': Has Colton Underwood Watched Cassie Randolph's Other Reality Show?
Check out The Cheat Sheet on Facebook!