'The Bachelor': Why Does Cassie Randolph Keep Pushing Colton Underwood to Be Friends With Caelynn Miller-Keyes?
Colton Underwood's season of The Bachelor has long since passed, but we'll never forget the infamous fence jump, Cassie initially breaking his heart, and the happy reconciliation between the two that's since led to their long-lasting love. Today, the two seem happier than ever and are now looking forward to a future engagement, but there's another Bachelor contestant who's still in Cassie and Colton's lives — and that's Caelynn Miller-Keyes.
Caelynn and Cassie were close on the show, but Caelynn was devastated when Colton sent her packing after hometown visits. Why is she still friends with the man who broke her heart — and why does Cassie seem to be pushing the friendship?
Caelynn Miller-Keyes admitted on The Bachelor that she was in love with Colton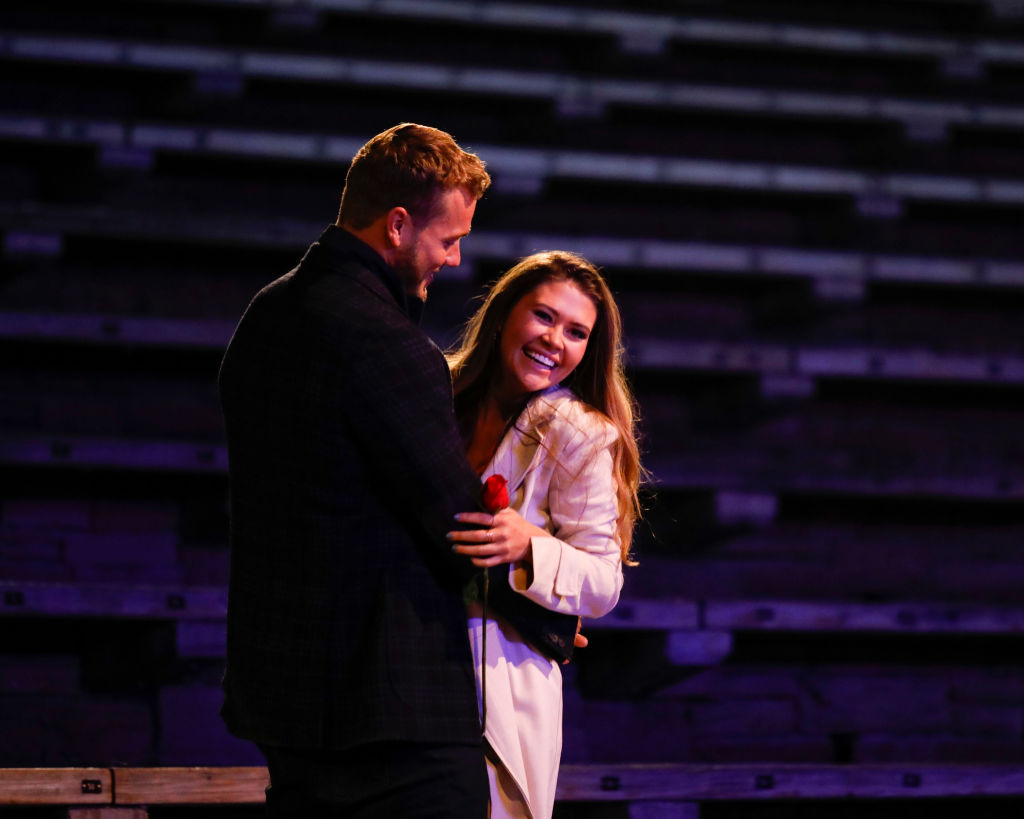 Caelynn was shocked when she didn't receive a rose from Colton after the hometown visits, as their date seemed to go perfectly. And Us Weekly notes that she thought her own relationship with Colton was more developed than Cassie's was at the time. "And so, she didn't really talk that much about her relationship, but she did say that, you know, we both kind of felt that my relationship was a little more further advanced than hers. So I was surprised that I was sent home and not her," the publication says she told Entertainment Tonight.
There were certainly hard feelings when Caelynn left the show in tears, too. Not only was she in love with him on the show, but she told Us Weekly that she expected some closure when talking to Colton again at the Women's Tell All special. Sadly, she notes she "didn't get that."
Caelynn has talked before about her friendship with Cassie and Colton
It appears love heals all wounds, as Caelynn has been able to move past the heartbreak and is now happily friends with Cassie and Colton. Cosmopolitan notes all three of them live in the same apartment complex at the moment, too. As she told the publication, "Sure, it was a little weird when I initially found out, but eventually, I was like, 'this is my best friend and this is an incredible guy that I know. Why would I not be happy for them?' So I was able to put her — and our friendship — first."
It seems Caelynn no longer looks at Colton in a romantic light, either. She told Us Weekly that she was able to "detach my emotions and my feelings, and Colton's like a big brother to me and I love him as a friend." This declaration certainly raised some eyebrows and had some thinking Caelynn was secretly out to steal Colton's heart, but it seems she's being honest.
Why does Cassie want all of them to be friends?
It's not just Caelynn who wants to maintain her friendship with Cassie and Colton, as Cassie is also taking charge here. As Colton told Entertainment Tonight, "Cassie did share with me, 'Caelynn is one of my best friends. I really connected with her and it's really important to me that at some point you can become friends with her too.'" He then added that he knows Caelynn has a good heart, and it'd be weird of him to tell Cassie who she can and cannot hang out with, so he's grown supportive of their friendship.
It seems Cassie just wants to maintain some normalcy between the three of them because of her closeness with Caelynn. And we know Cassie loves to include Colton in all of her close relationships, as she took him to Coachella to hang out with her sister, Michelle Randolph, and Michelle's superstar boyfriend, Gregg Sulkin.
Colton's been a good sport in supporting Cassie in all that she wants, but there's no doubt it's all a bit strange. Even prior Bachelor contestant Demi Burnett told Entertainment Tonight, "I know Caelynn wants Cassie to be happy and vice versa, and it's kind of weird and crazy. I think it is true and genuine, and she's happy for her girl and they have to get along."
Check out The Cheat Sheet on Facebook!