'The Bachelor': Why Elyse Dehlbom Didn't Return for 'Women Tell All' After Leaving Colton Underwood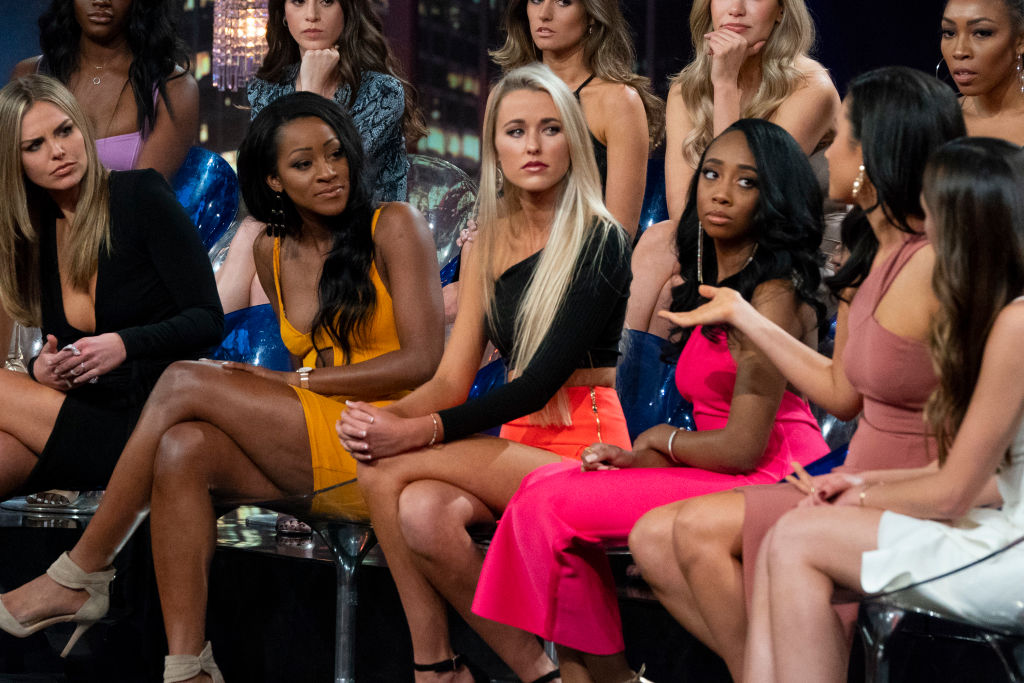 The "Women Tell All" episode of The Bachelor lets former cast members talk about their season and maybe reveal something we missed. Elyse Dehlbom wasn't there, which is weird considering she was one of the contestants who left Colton Underwood. Why wasn't she there? Here is everything you need to know.
Elyse Dehlbom previously quit The Bachelor
Underwood and Dehlbom started off strong by having a cute solo date together. They went to a carnival with kids, but that happiness didn't last for long.
Dehlbom decided to leave in week five. It seemed like she was extremely unhappy with how little time she was getting with him. Things came to a boiling point during the cast's Thailand trip.
"It's been weeks since our one-on-one, and I feel very sh*tty. Right now, I'm gutted, and I didn't think it would be that hard. It's just made me doubt everything," she said in her interview.
The makeup artist also revealed that she was in a different place when it came to her feelings about Underwood. "I have to leave, I just hate freaking saying it. It's just not authentic for me to say that I care about you…" she said. "I can't accept a proposal in a few weeks."
Fans probably would have liked to see what Dehlbom had to say at the "Women Tell All." Why wasn't she there?
Dehlbom was busy at a wedding that night
The former contestant revealed why she wasn't at the special on Instagram. She shared a video of her catching a bouquet.
She wrote in the caption, "Women Tell All airs tonight! I would have loved to reconnect with the cast, @coltonunderwood and the incredible @bachelorabc team…But I was too busy getting slapped in the face by the potential for my own happily ever after."
Her fellow cast members knew she wasn't coming and why. "She's at a wedding!" Onyeka Ehie told Entertainment Tonight.
"It was one of her best friends. She was in the wedding in Mexico," continued Ehie. "This wedding was like, before the show even aired or started filming. She was like, 'I have a wedding this weekend in February. I have a feeling 'Women Tell All' is gonna be then.'"
She said that she learned a lot from being on the show
Does the makeup artist have any regrets? She talked more about what she thinks about her experience being on The Bachelor on Instagram.
"First off, I learned more about myself and what I want from a partner in weeks on this show than I have in quite some time…It afforded me the opportunity to take a long look in the mirror and see what I needed to work on, to be the type of person my future partner deserves," she wrote. "I left in a lot of tears, and a dress that while I loved may have looked a bit like a wedding gown… However I have no doubts that I was supposed to be on this season of The Bachelor."
She added, "I am thankful for the lessons, I'm thankful for the tears, I'm thankful for the friendships, I'm thankful to Colton, and I am especially thankful to the [Bachelor] team who allowed me to be authentically myself."
Read more: 'The Bachelor': Do All of the Fantasy Suites Actually Happen Around the Same Time?
Check out The Cheat Sheet on Facebook!