'The Bachelor': Why Is Hannah Brown on Peter Weber's Season? Fans Are Dying to Know More
Peter Weber may have gotten his heart broken during Hannah Brown's season of The Bachelorette, but he's ready to get back in the game as The Bachelor starting on Jan. 6, 2020. The couple said their final goodbyes to one another at The Bachelorette finale, where fans found out Brown and Weber hooked up not twice, but four times in a windmill. Nevertheless, it seems their reunion isn't the last time Bachelor Nation will see Brown and Weber together, as Brown appeared on The Bachelor in a recent first look promo for Weber's season.
'The Bachelor' releases a promo with Hannah Brown in Peter Weber's season
Brown took the crown during the Dancing With the Stars finale. But that wasn't the only time the Bachelorette alum was discussed on Nov. 25. During the final show, ABC released a first look preview of Weber's season of The Bachelor.
Per usual, fans are introduced to a few new faces vying for Weber's heart. However — much to everyone's surprise — Brown also shows up on Weber's doorstep.
"I'm so confused right now. What're you doing here?" Weber asks as viewers get their first glimpse of the exes together.
"Making decisions for my heart," Brown says. The preview then cuts to a few clips of Weber's women looking stunned. The preview also makes it seem like Brown wants to get back together with Weber on The Bachelor. "Because I know there's still something there," Brown says. "And I would do anything for a relationship."
And it's possible Weber wants Brown to stay. "Hannah Brown," Weber says in the clip. "What I'm about to say is extremely crazy. What would you say if I asked you to come be part of the house?"
Why is Hannah Brown on 'The Bachelor' for Peter Weber's season?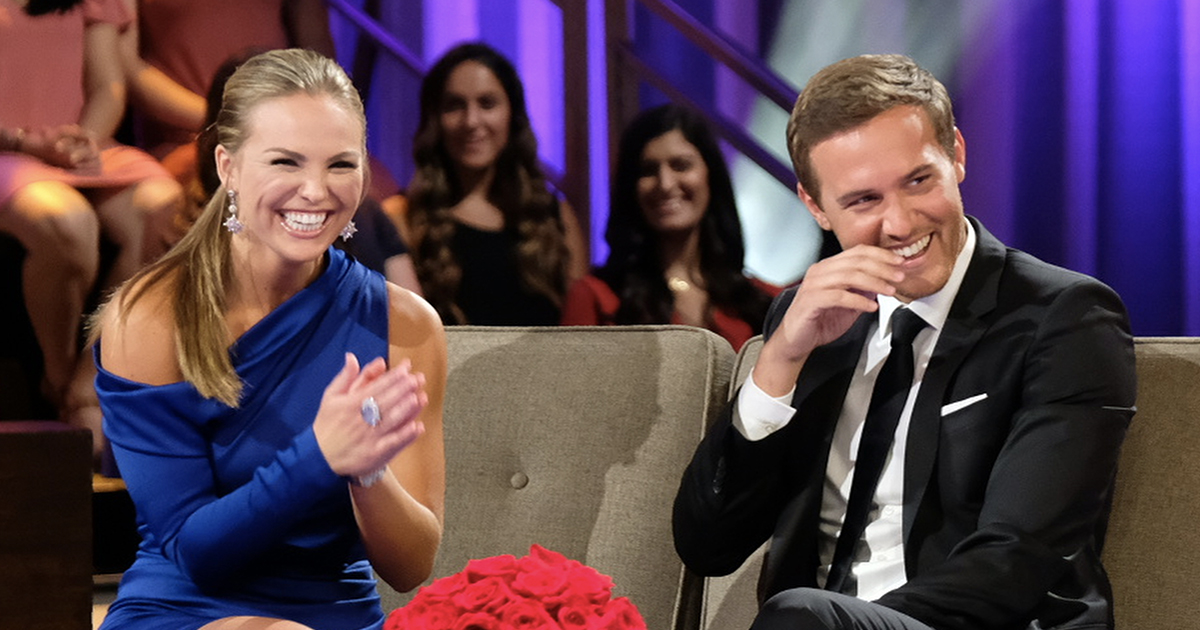 [Spoilers for The Bachelor Season 24 ahead!]
Prior to the full teaser release during Dancing With the Stars, The Bachelor Instagram account already teased Brown's return to Bachelor Nation.
"Peter. Hannah. WHAT!?" the network captioned a short clip of Brown arriving at Weber's limo night premiere.
However, hawkeyed fans were quick to notice a discrepancy in the filming timeline, wondering how Brown could participate in Weber's season of The Bachelor when she was also competing in Dancing With the Stars.
"Ok, #BachelorNation," a fan on Twitter wrote. "How can Hannah even be on Pilot Pete's season when it was filmed 2 months ago & she's been on #DWTS throughout that time?"
The fan then asked Reality Steve what happened between Weber and Brown on The Bachelor. But according to the Bachelor Nation connoisseur, it doesn't look like Brown accepts Weber's offer to join The Bachelor Season 24.
"B4 everyone freaks out when first promo airs tonight, Hannah WAS NOT a contestant on Peters season," Reality Steve wrote on Twitter. "She gets out of the limo to talk to him night 1 (didn't join the party), & shows up on a date in ep 3 again to talk. Both were in LA. She just took a couple hrs off DWTS to do it."
Hannah Brown supports Peter Weber's journey on 'The Bachelor'
Regardless of what happens when Brown sees Weber on The Bachelor, the former Bachelorette not only supports her ex-boyfriend's journey to find love, but also believes in his ability to do so. Back in October 2019, Brown gave Weber a solid piece of advice during an interview with People.
"I think you really have to go all in and really make sure you're following your heart. Just remember that this is not real-life — I mean, it is real, but it's temporary," Brown said. But ultimately, Brown believes Weber needs to ask himself if "these relationships, from what I'm feeling, work in the outside world, too?"
She also offered her support. "It's a lot. But I know Peter has a great heart and is a genuine guy," Brown said. "So I really hope that it works for him."
Meanwhile, when speaking with Entertainment Tonight on Nov 18, Brown expanded on her previous advice for Weber.
"I think it's just taking those moments to really get to know the person without the cameras and to make sure that you're really vulnerable and honest with each other," she said. "Just because the show has ended, your life is still starting, and to really get to know what you're in and be able to make confident decisions for yourself moving forward to."
But even so, Brown made it clear she is cheering Weber on. "You really need to understand what your relationship is, and I hope that his is a fairy tale and something he's always been looking for," she said.
Check out Showbiz Cheat Sheet on Facebook!