'The Bachelor': Why Nick Viall Says He Felt 'Violated' By Demi Burnett Dating Rumors
Demi Burnett and Kristian Haggerty broke Bachelor Nation hearts when they announced their breakup in October. The Bachelor in Paradise star, who previously appeared on Colton Underwood's season of The Bachelor, was the first openly queer contestant ever to have their same-sex relationship play out on the Bachelor franchise.
Soon after Burnett's breakup with Haggerty, she and former Bachelor Nick Viall sparked dating rumors among fans. The two Bachelor alums were even spotted holding hands at a Halloween party and seemed to spend a lot of time together.
But on a recent episode of his podcast, The Viall Files, Nick Viall pushed back against the rumors that he was seeing Burnett romantically. Learn why the former Bachelor even said he was "violated" by the gossip.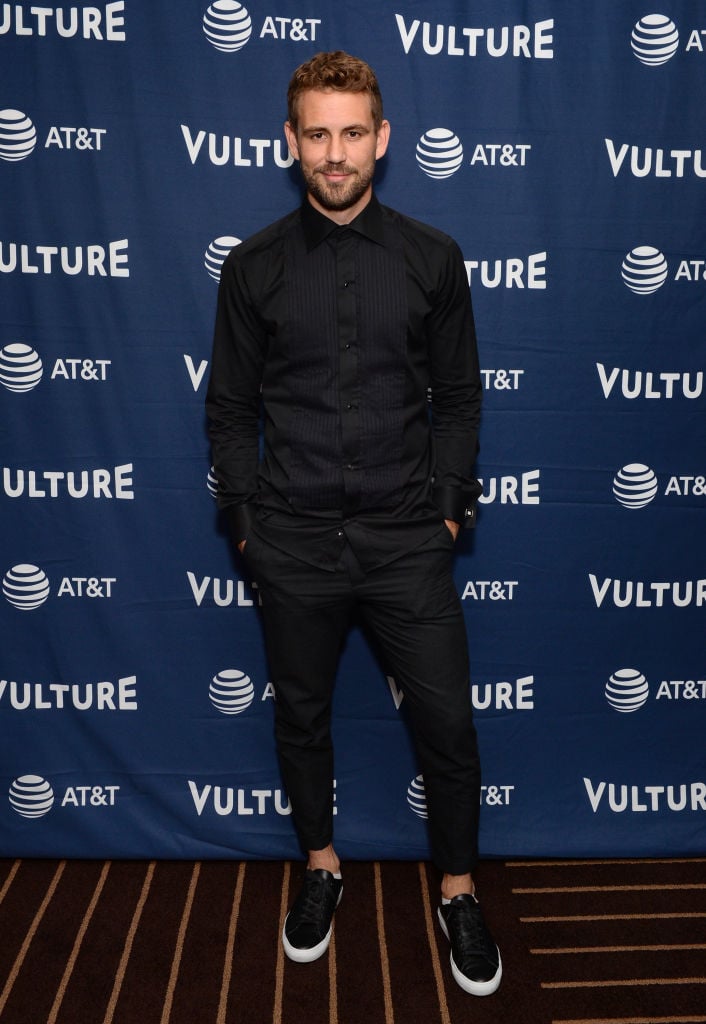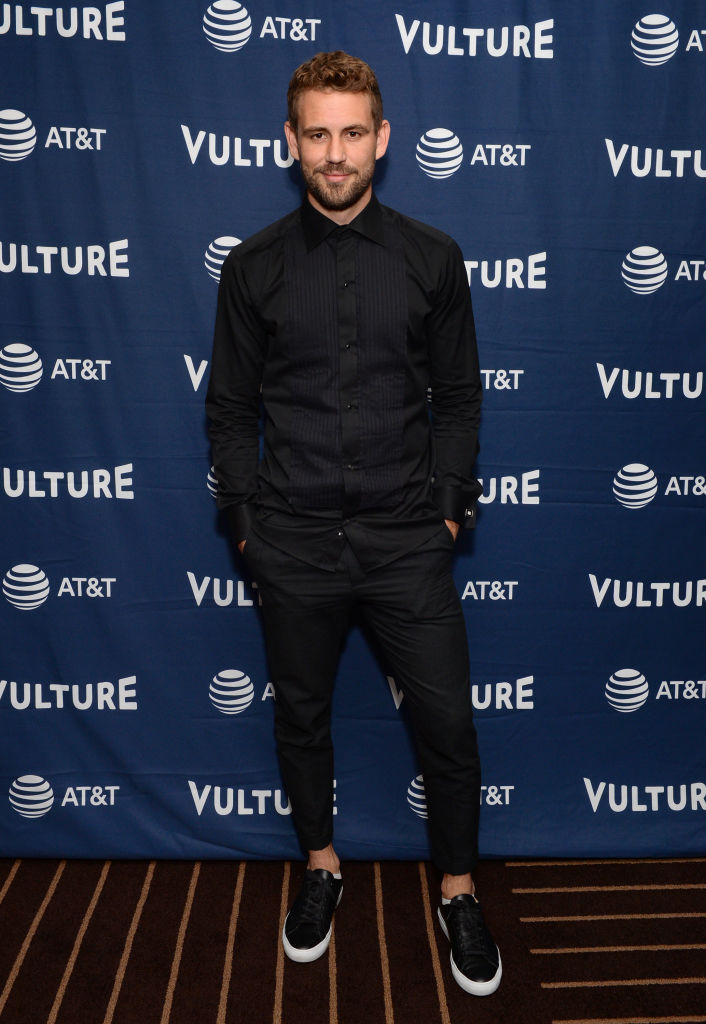 Demi Burnett and Kristian Haggerty announced their breakup on Halloween
Demi Burnett and Kristian Haggerty quickly became a fan-favorite couple on the sixth season of ABC's Bachelor in Paradise. Burnett broke things off with Derek Peth to reunite with Haggerty, whom she'd previously dated offscreen.
Burnett's relationship with Haggerty meant a lot to many Bachelor Nation fans, as Burnett was the first-ever openly "sexually fluid" contestant who dated someone of the same sex on any franchise spinoff.
The pair got engaged on the season finale of Bachelor in Paradise. However, they announced their breakup on Halloween 2019. In a joint emotional post on Instagram, the couple wrote in part, "With a heavy heart full of love for one another we have decided it is best for us to take a step back from our relationship."
Viall and Burnett sparked dating rumors soon afterward
Not long after Burnett and Haggerty broke up, fan speculation began about a new partner in the BiP alum's life. Nick Viall, a previous Bachelor himself, was spotted sporting matching costumes with Burnett and holding hands with her at a Halloween party.
The pair also shared photos of themselves looking cozy on Instagram, fueling the speculation fire. Burnett captioned one photo of herself in a Hooter's girl costume standing next to Viall dressed at Peter Weber (the next Bachelor) holding a red rose, "When Pilot Pete shows up a Hooter's girl with a better booty."
Viall shared a photo of himself with Burnett in September before he interviewed her for The Viall Files, captioning it "Trouble finds each other." Fans took the Bachelor alums' captions as flirtatious.
Hannah Brown denied that the pair was an item
Hannah Brown, a former Bachelorette who is currently appearing on Dancing With the Stars, is Burnett's close friend. And in a Nov. 5 interview with Life & Style Magazine, Brown claimed that that's all Nick Viall is to Burnett as well.
When asked about the recent pictures Burnett and Viall had snapped together, Brown replied, "Oh, no. They were just having a good time. They're really good friends. They're like besties. Well, she's my bestie. We're besties first and then Nick is her other best friend."
Viall spoke up about the rumors on his podcast
In the Nov. 13 episode of Viall's podcast The Viall Files, however, the former Bachelor spoke up about the Demi Burnett dating rumors. He claimed that things had gone from innocent speculation and curiosity to…well, a little scary.
Viall mentioned recent posts on Reddit by an anonymous user who claimed to live in Nick's building. The user said they'd seen Burnett and Viall in the building together.
Viall opened up about how the posts had affected him, saying (as reported by E! News), "I've been violated. We've talked about Reddit before on the show. I've tried not to go on…But I do have friends and an occasional fan who reads and they brought it to my attention that I now live with someone in my intimate building—it's a building in Venice and there are six units—and I live with someone whose been spying on me." 
The former Bachelor also called his relationship with Burnett since her breakup with Haggerty "platonic," saying, "Demi is a close friend, a dear friend. We've become close and I care very much about her."
He said that, yes, Burnett had been to his home, like many of his friends, but that didn't mean they were dating. Viall also asked that the Reddit user stop "spying" on him.