'The Bachelor': Why Peter Weber Won't Be Like Other Bachelors
Another year, another bachelor. On Sept. 17, ABC announced Peter Weber — aka Peter the Pilot — as the next lead for The Bachelor Season 24. The big news was unveiled during the reunion special of Bachelor in Paradise Season 6. And of course, Bachelor Nation had a few things to say.
In general, viewers are excited about Weber's season of The Bachelor in 2020. However, other fans expressed their disappointment the new lead isn't Mike Johnson, another frontrunner from Hannah Brown's season of The Bachelorette. If chosen, Johnson would have been the franchise's first black bachelor. And of course — given the 23 bachelors of seasons past — a season headlined by Johnson would be a refreshing break.
In all honesty, it's valid if you're frustrated Johnson wasn't picked as the next bachelor. It's also valid if you're simultaneously hyped about Weber's next adventure. Everyone knows it's time The Bachelor actually chose diverse leads. Meanwhile, it's still possible Weber won't be like previous bachelors in his own way.
The new bachelor isn't super active on social media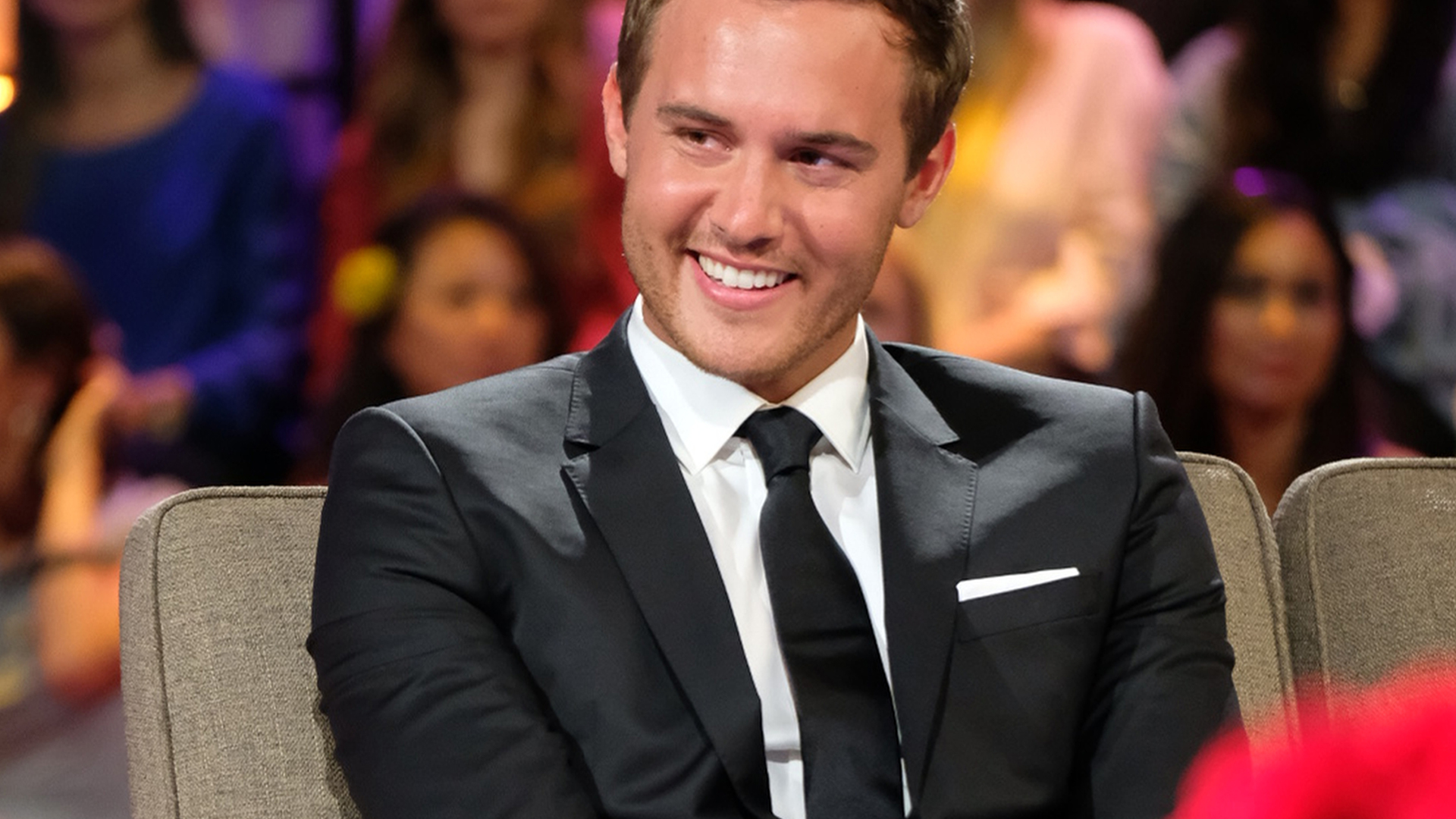 Ever since Brown's season of The Bachelorette, Weber has been a fan-favorite. Despite this, it seems the California resident hasn't changed his lifestyle, which can happen after contestants join Bachelor Nation. It's no secret reality stars often receive sponsorships or become influencers on social media. That said, Weber's Instagram page hasn't changed much since appearing on the ABC series.
Weber's feed is currently filled with pictures of his family, work, travel, and his time on The Bachelorette. He also doesn't seem interested in posting online on a frequent basis. And if Weber hasn't started his side hustle yet, it just seems unlikely he still start once his bachelor reign is over. But even if he does one day, more power to him.
Peter the Pilot works for Delta Airlines
Weber may not have experienced the influencer lifestyle after his debut on The Bachelorette, but it's possible his job with Delta had something to do with it. Chances are, the commercial pilot is busy enough with work. Moreover, it's clear Weber's first love is flying.
Thus far, Weber has been vocal about his passion for his line of work. In March 2018, the pilot gushed his new job with Delta on Instagram. "I'm so ready for this adventure! I've wanted to become a major airline pilot my entire life and today I'm so excited to announce I've accepted an offer to fly for Delta Air Lines," Weber wrote. "I can't express my gratitude enough to everyone who's helped me achieve my dream; thank you a million times. I feel like a little kid right now and I'll never forget this feeling."
What will Weber's season of 'The Bachelor' look like?
Quite frankly, it's a little difficult to determine what Weber's season of The Bachelor will look like. Much like Johnson, Weber was charming and adorable with Brown. Nevertheless, fans don't know much about Pilot Pete other than his love of flight, and — hilariously — his stamina in Grecian windmills. And although fans can probably expect an unproblematic and safe season, Weber hasn't been without a bit drama — even if it wasn't on the show.
On July 15, Weber's ex-girlfriend, Calee Lutes, opened up about their relationship. She claimed Weber "betrayed" her and left her to be on The Bachelorette. "He definitely didn't go on the show for the right reasons," Lutes told ET. "I believe he went on it for the chance at fame, and he got what he wanted."
Then on July 30, Weber denied the allegations. "The show had absolutely nothing to do with me ending that relationship," revealed to People. "I was very serious in trying to progress that relationship and move it forward … But the casting process and my first interview was months after we broke up."
Weber opens up about being 'The Bachelor'
When ABC made The Bachelor announcement during the reunion special, Weber expressed his excitement over his new shot at love. "It's still hitting me right now, and I feel so grateful right now just to have this opportunity in front of me. I feel emotional right now. This is crazy. This is life-changing," Weber told host Chris Harrison, per People. "I have truly, my entire life, looked forward to finding my girl, and that first person that I cannot wait to spend the rest of my life with."
Weber also touched on what he learned from Brown's season of The Bachelorette. "From night one with that first toast to the very end when I said goodbye to her, she was 100 percent unapologetically herself, and I love that," he said. "And that's something that I definitely want to carry forward with my journey now."
Summer may have come to an end, but Weber's new season of The Bachelor is just around the corner. And while the franchise is beyond overdue for a black bachelor, season 24 will hopefully be full of other types of surprises.
Check out Showbiz Cheat Sheet on Facebook!