'The Bachelor': Why Was Kelley Flanagan at the Season Finale?
The Bachelor Season 24 Finale Part 2 started as what seemed like a standard final rose ceremony. Peter Weber proposed to the one girl left in Australia, and everyone seemed happy! 
However, everything is not always what it seems on The Bachelor. Weber finally chose someone, but more importantly, why was Kelley Flanagan at the live finale show?
[Warning: The Bachelor Season 24 spoilers ahead]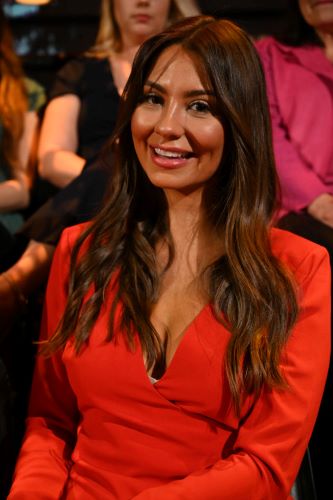 Peter Weber proposes to Hannah Ann first during 'The Bachelor' finale
"I'm choosing Hannah Ann 100%," Weber says in Australia only two days after Madison Prewett broke his heart by leaving.
Chris Harrison reveals that Hannah Ann Sluss almost did not come to the final rose ceremony. She sensed something was off. However, she shows up, and Weber proposes.
"Your selfless, passionate, and above all else, you are one of a kind," Weber tells Hannah Ann. Then he gets down on one knee and proposes. She says, "Yes."
Hannah Ann went to see him out in Los Angeles, and they broke up
"I think I have been honest with you about everything," Peter tells Hannah Ann. "There's no doubt that I have fallen in love with you. It just kills me to put you through this and see you like give everything and have me be where I'm at. I hate that."
Fans can tell that this meeting is not going well. It's not normal that we see the couple meet up again before the live finale episode.
"If you can't give me that love in return, that's not a relationship, ya know," Hannah tells Weber. "I told you I would stay by your side even if it killed me. It has to be 50/50. You took away from me my first engagement, because I trusted you. You have done enough damage. We're done." 
Let's make a long story short — Madi ends up coming to the finale, and the two agree that they are going to try to work things out. Fans are not optimistic about how that is going to go.
Why was Kelley Flanagan at the Live Finale of 'The Bachelor'?
"Kelley literally is only there because they need an attorney when they sign the Divorce papers," tweeted one fan.
The finale of Weber's season was so underwhelming that fans are more concerned with the fact that Kelley Flanagan was in the audience. Chris Harrison pointed her out specifically, and viewers want to know why. Viewers feel that Madi and Weber are not going to work out. Kelley is a lawyer, so she is at the ready.
"Kelley was there tonight because the producers knew Peter was about to divorce his own mom & needed an attorney," commented another fan on Twitter.
Peter Weber's mother is clapping to everything Hannah Ann says. She is clearly very mad at her son over the whole thing. The best part was the short clip of Kelley talking with Peter's mother, Barbara, after the show.
Chris Harrison did not address the reason Kelley was at the finale. Some speculate it was because she missed the "Women Tell All" episode. Fans were outraged that she was not included in the event, so the finale was her consolation prize? We might never know, but fans on Twitter have endless ideas. 
Now that Weber's season has wrapped with a terrible conclusion, fans are ready to move on to Clare Crawley's The Bachelorette on May 18, 2020.
Read more: 'The Bachelor' Franchise 2020 Spring and Summer Lineup in Chronological Order with Cast Predictions