'The Bachelorette': Cassie And Colton Have Some Advice For Luke P.
Luke P. had an early lead in Hannah Brown's season of The Bachelorette. He was awarded the first impression rose because, right off the bat, the two shared an intense connection. And things only heated up from there. Luke P. gave Hannah a shirtless (Luke not Hannah) massage in the middle of a rose ceremony, and told her he was falling in love with her.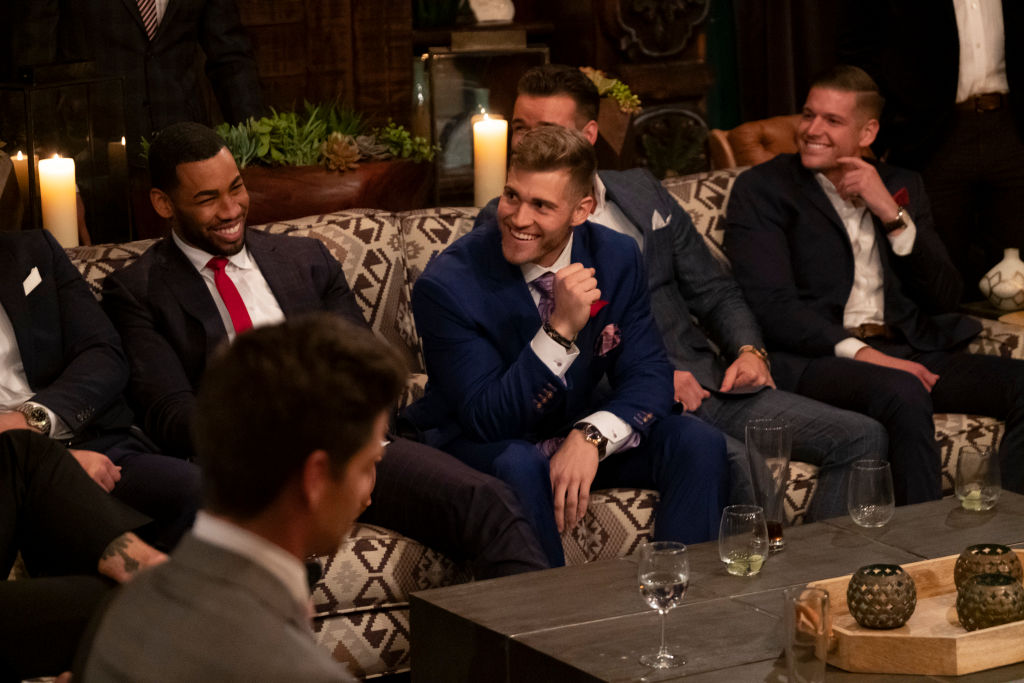 Then everything took a turn for the worse. The other men in the mansion thought his early proclamation of love was more about securing his place on the show and less about Hannah, and Luke P. was, all of a sudden, very uncomfortable watching Hannah form connections with other contestants.

She had to tell him to pump the breaks. Not only because she was annoyed that he wasn't respecting her time with other men, but because she could feel herself zeroing in on him.

"Let me not go all-in right now because if I do that then what am I gonna do the rest of the time?' So I really did kind of have to pump the breaks for myself with him because I am one who would just zero in on somebody. And if we're looking right now, Luke P. was really easy for me to zero in on," she told ET.

Luke P. and Hannah no longer share the connection they felt at the beginning of filming, but Hannah wishes him the best; she hopes he learned something from his time on The Bachelorette.

"This is a really hard position to be in where you can see you at your best and at your worst and you have to be able to deal with that. But ultimately, you said those things, you did those things, you have to take ownership over them. I think it's really important to take ownership of everything that you do and learn from that. So with Luke P. and anybody, I hope this is a learning experience where we can all continue to grow," she told ET in a separate interview.

Cassie and Colton give Luke P. some advice

Former Bachelor Colton Underwood and Bachelor winner Cassie Randolph have some notes for Luke P. ET's Lauren Zima recently asked the couple what they think Luke P. has to work on.

"He's made a lot of mistakes, don't get me wrong, but the show is, you know, all about staying true to yourself. I haven't seen any extreme red flags yet. He's not very self-aware on camera, which isn't a bad thing, he's just not used to being on a TV show," said Colton.

The ET journalist went on to ask Cassie and Colton if they have any advice for Luke P. moving forward.

"He's gonna have to tune out some noise," said Colton.

"I think we both went through our fair share of people hating on us," said Cassie, suggesting that she and Colton can relate to what Luke P. is going through.

"Social media can be brutal nowadays. He just has to stick with his friends and his family that were there before the show and they're gonna be with him after," said Colton.

Read more:'The Bachelorette': Chris Harrison Feels Bad Labeling Luke P. As A Villain