'The Bachelorette': Chris Harrison Feels Bad Labeling Luke P. As A Villain
For as long as The Bachelor's been around, villains have been a part of the franchise. Every season, there's a contestant who's maybe a little more opinionated than the rest, or who doesn't get along with the other contestants very well. They help to keep things interesting by bumping up the drama meter, but they usually don't stick around for too long. But in Hannah Brown's season of The Bachelorette, the villain, Luke P., has been taking center stage.

Luke P. was awarded Hannah's first impression rose. The two had an immediate connection, but when the season preview aired after the first episode, everyone watching along at home suspected that Hannah might have given her rose to the season villain.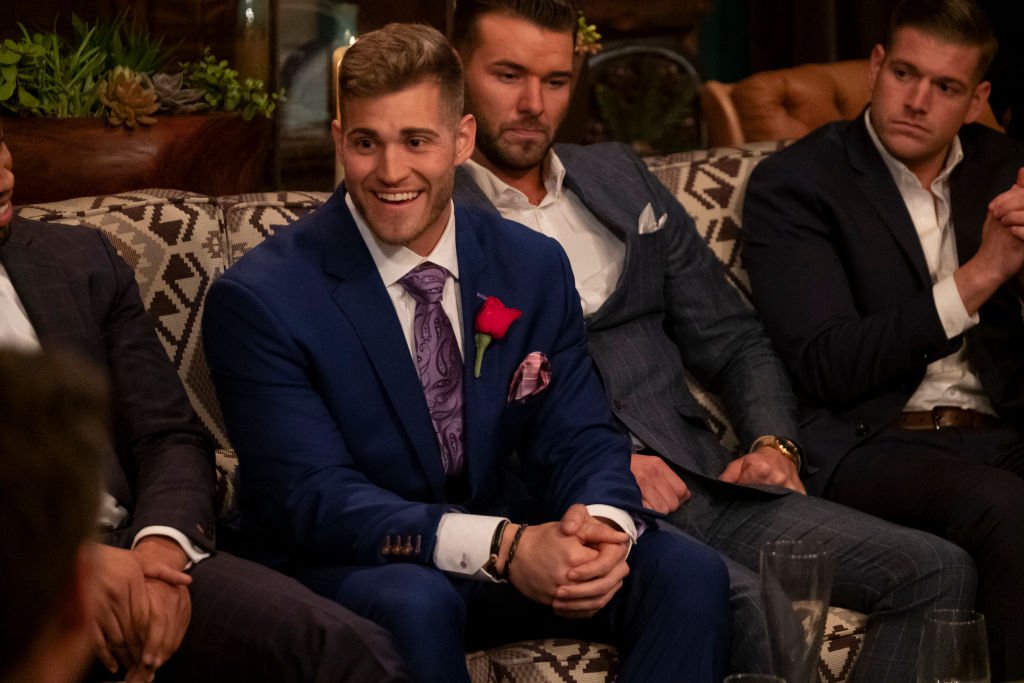 Hannah's gone on record before saying she empathizes with season villains because, for a while, she was the villain on Colton Underwood's season of The Bachelor.

"I think I can be compassionate and relatable to every man that's gonna walk through that door because I was everything that walked through there. I did grow. I was the villain. I was the emotional trainwreck. I was the friend. I just feel like I can relate to a lot of different places," she told ET before her season aired.

Of course, as of the last episode, Hannah's finally started to get fed up with her season's villain.

Chris Harrison doesn't want to call Luke P. a villain: 'I'm not gonna say he's a bad guy'

Host Chris Harrison recently spoke with USA Today about Luke P. and his polarizing place in the mansion.

"I feel like we can't get traction this season, and obviously it's surrounding one guy," he said. "It really has to do with the dark cloud that Luke P. is casting over this entire show with (Hannah). Luke just causes such a commotion that the guys just can't get past it and it's driving 'em crazy, and therefore it's driving Hannah crazy. It's coming to a head. This is something we just got to deal with or we're not gonna get past it."

Despite his relationships with the other men and the "dark cloud" that he's casting over "this entire show," the show's host is hesitant to call Luke P. a villain.

"I always feel so bad and feel terrible labeling somebody a villain, because I'm not gonna say he's a bad guy," he said. "But he's definitely casting such a big shadow that he is dominating the landscape."
Chris Harrison isn't the only member of Bachelor Nation standing up for Luke P. Colton Underwood thinks the audience shouldn't be so quick to judge the controversial contestant.

"I actually like Luke P. Listen, if this was anything other than The Bachelorette and the formula and what it is, it would just be a guy who knows what he wants and he's committed to a girl that he can see himself lasting with. But since there's other options it's coming off as a little overbearing. But I'm a fan. I like Luke P.," Colton told ET a couple of weeks ago.

Read more:Hannah B. Hopes Luke P. Will Grow From His Time On 'The Bachelorette'