'The Bachelorette': Chris Harrison Promises 'More Drama This Season Than We've Ever Had'
We know, we know, we've heard it all before. THIS season of The Bachelor/Bachelorette is, by far, the most dramatic season we've ever had. It seems each new season just keeps getting more and more dramatic. But, to be fair, Colton Underwood's season of The Bachelor really was incredibly dramatic and unlike anything we'd ever seen before. Sometimes the teased drama is an empty promise, but it wasn't for the most recent Bachelor season, so we're ready and hopeful to believe Chris Harrison when he says Hannah Brown's season of The Bachelorette will be equally, if not more, dramatic.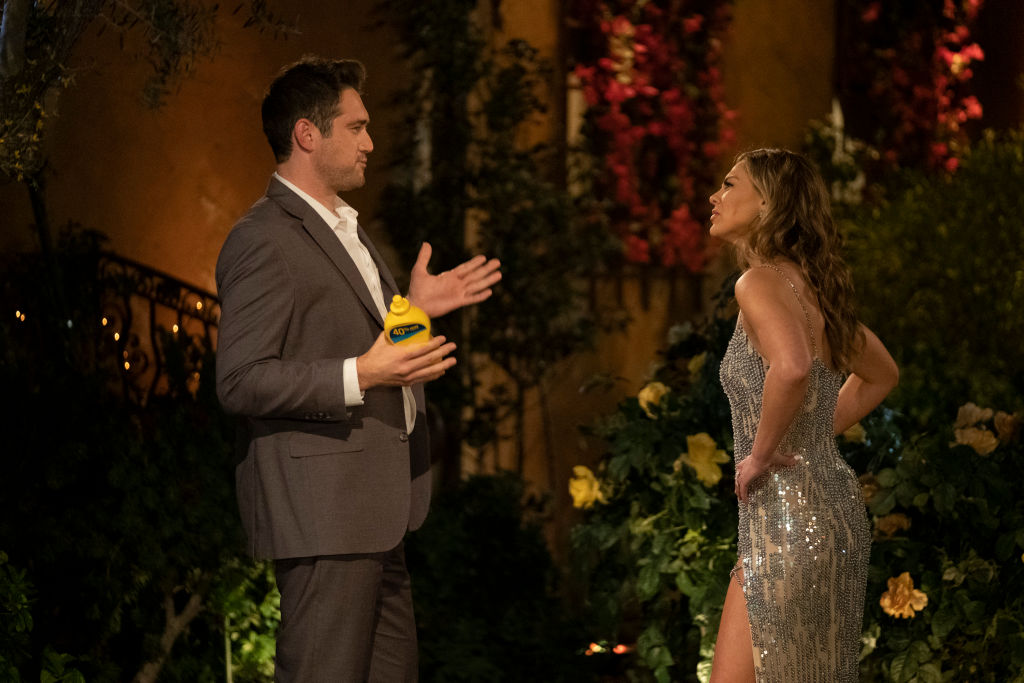 "There is more drama this season than we've ever had on any show, The Bachelor or The Bachelorette — the man drama is intense," Chris Harrison recently told The Hollywood Reporter. "It gets physical. They were just on fire. And I think a lot of that had to do with the guys being really on point, with even one of them kind of professing his love on one of the first dates. The analogy I give Hannah is that it's like you're drinking from a fire hydrant. It's a lot and sometimes, it's just too much. These guys were a lot for her to handle, but she held her own. It was rocky and it's been a lot for her."

Hoo! Sounds like a kooky (unstable?) batch of men!

Does Hannah Brown get engaged?

Because this group of men is so "on fire," Harrison has hinted that he's not sure if Hannah Brown will be getting engaged at the end of her season.

"We spend so much time and energy on this and you want to please everyone who is working so hard for you. We try to alleviate that as much as we can because a great show doesn't mean there is an engagement at the end. I think it's more real when you have someone like Colton putting a bright light on this to show that it's not easy: You don't just get to show up and have it all work out. At the end of the day, I think it's going to work for Colton but not in the conventional way. And maybe that's going to be the same case for Hannah," he told THR.

The host went on to promise us the "raw and real" Hannah Beast who, ultimately, won the makers of The Bachelorette over.

"One thing I like about her — and this goes back to her being raw and real — she's not going to go through the motions. She's not going to fake this. She's not going to just tell everybody what they want to hear or just get engaged for the show. She's really going to let it happen and if it doesn't happen on her own time and in her own way, then it won't. So that's why I tell you that, at this point, I don't know how it's going to end."

It definitely sounds like the beast comes out, and that there's a good possibility Hannah Brown doesn't get engaged. Will the Beast find her Beauty, or will Miss Alabama Hannah find herself jumping an eight-foot fence, too?

Read more: 'The Bachelorette': A Look At Hannah Brown's Ex-Boyfriends
Check out The Cheat Sheet on Facebook!