'The Bachelorette': Did This 'Men Tell All' Moment Tease Who Could Be the Next Bachelor?
At the end of every season of The Bachelorette, there is always the question of who will be The Bachelor? Chances are we won't get the answer until after Bachelor in Paradise ends, but it's still nice to wonder.
Men Tell All also usually tips off which men are being considered. Did this moment from the special of Hannah Brown's season tease who could be the next bachelor? Here is everything you need to know.
Many fans want Mike Johnson to become The Bachelor
Everyone has their favorites, but a lot of fans got behind Johnson this season. Many noted that his smile was great and he seemed to be very sweet.
Things didn't work out between him and Brown. The good thing is they ended on good terms so it's possible that he could be returning to the franchise. After he was sent home the show's official Twitter account also tweeted a video that was basically a montage of him smiling.
It definitely looked like a sign that the people behind the show know that fans love him. But does he have support from some of the biggest players?
Chris Harrison confirmed that he is being considered for the role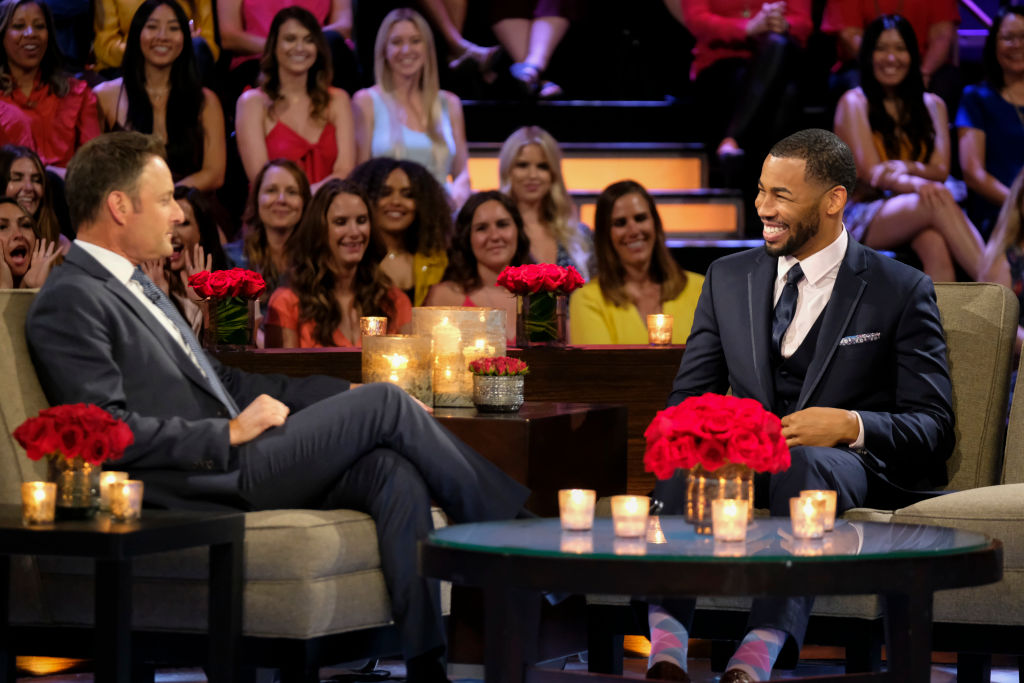 The host has let slip that talks of who will be the star have started. He also noted that the smiley fan-favorite is being considered.
"Of course he's a contender [for Bachelor]," Harrison told People. "How could he not be a contender with that smile? He's one of my favorite people we've ever had on the show. He's a love of a man. I don't know him that well, and I consider him a really good friend."
He went on to talk about Johnson's personality. "He's just a sweet guy," he said. "He gives the best hugs, the best smiles and the best advice. He's just a really good man and yeah, of course he's a contender."
Mike took the hot seat showing he's being considered
Johnson got to look back on his time on the show with Chris Harrison in the hot seat. That's usually a sign that someone is being considered for The Bachelor.
"It sucks when someone says that you deserve to be fiercely loved as she told me and she knows in her heart that she's not the one to give it to me," Johnson told Harrison.
He didn't make it to hometown dates, but he talked about being ready to bring Brown home to meet his family. "I mean I've brought one woman home in ten years. I take this stuff incredibly serious. I felt that I can see myself getting down on one knee if it continued to progress the way it was."
Johnson talked about hoping to get closure on his relationship with Brown. She did eventually address their relationship. "I just want to say thank you. That goodbye was really hard for me because we had that connection that saying goodbye to you felt like I was really missing like losing something," she told him. She apologized to him and said, "I'm rooting for you for the best."
Of course, we still have the finale ahead of us with Jed Wyatt, Peter Weber, and Tyler Cameron. The two men who won't get the final rose will probably also be considered as the star. However, it looks like Johnson has a head start.