'The Bachelorette': Does Jed Wyatt Have a New Girlfriend?
It looks like Jed Wyatt is no longer public enemy number one. Maybe people have begun to forgive him for going on The Bachelorette and getting engaged while he still had a girlfriend at home or maybe so much time has passed that people simply no longer care about Wyatt. Either way, it seems the musician is finally moving on with his life and may even have a new love interest.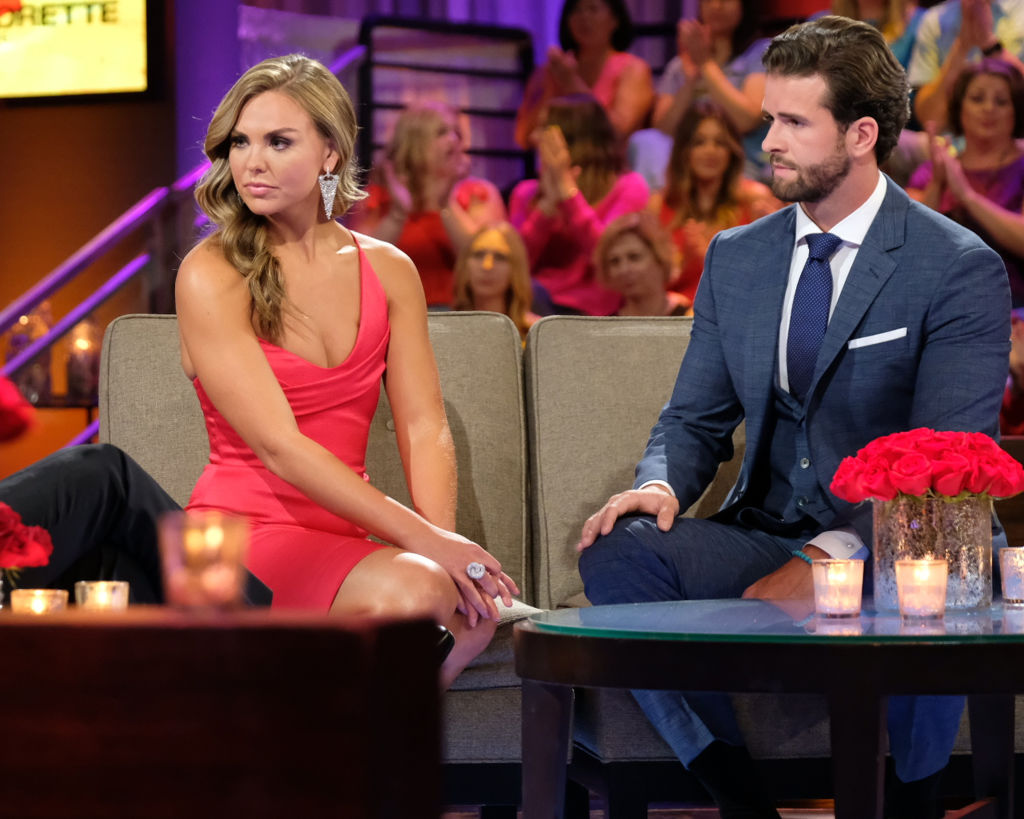 What happened between Jed Wyatt and Hannah Brown on 'The Bachelorette'?
Jed Wyatt raised suspicions on The Bachelorette as soon as he came out of the limo playing his guitar. Fans immediately accused him of coming onto the show to further his music career. Eventually, Wyatt did admit that his original plan was to promote his music but claimed that he eventually forgot about the plan and fell in love with Hannah Brown.
He convinced Brown of his feelings so completely that she chose him in the end and the two got engaged.
While the show was airing, a musician named Haley Stevens came forward and said that she and Wyatt had been dating the whole time he was filming.
She claimed that the two had begun dating after Wyatt applied to be on The Bachelorette and that they planned to reconnect after he got back.
"Obviously, I've looked back on this," she told Entertainment Tonight. "I read text messages that I sent that I'm like, 'This is embarrassing. How could I let myself be here? How could I let myself believe this?'"
According to Stevens, she and Wyatt even planned how Wyatt would act on the show.
"We talked about it like it was a movie like these are characters," she said of the time before Wyatt began filming. "Because I didn't even know who it was going to be it didn't even seem real. Now, in hindsight, I've seen clips and Hannah is so genuine and sincere. If I could have seen this person that I'm seeing now and how much of her heart she is putting into this show — and into these guys and the process — it could have been a different ball game."
Hannah Brown and Jed Wyatt breakup
After the story broke, Brown called off her engagement to Wyatt.
"I am not with Jed anymore," she said at the Bachelorette live finale. "The engagement is over, we are not together. That is not what I said yes to. When I said those things, the things that I said to him on my engagement date, I thought that was my day, and I feel like that was taken from me and how special that was, and it's been really hard to gravel with that, but I know that what I got is not what I ever wanted for a life partner and love that is not built on a foundation of trust and honesty. I have grown so much, and I know I deserved more than that."
Does Jed Wyatt have a new girlfriend?
Just months after his split from Brown, Wyatt appears to be dating again. Yesterday, he posted some videos to his Instagram story of him and a woman named Ellen Decker on a trip to Miami. According to HollywoodLife, she posted a picture of herself and Wyatt to her story and captioned it "Hot and sweaty in these but so happy."