'The Bachelorette' Fans Are Angry That Luke P. Shamed Hannah Brown for Having Sex
Once again The Bachelorette fans are showing their frustration over Luke Parker or (Luke P.) It's been teased for some time that someone shames Hannah Brown for having sex before marriage. Now it's been revealed that Parker is the one who did it.
What did the teaser show and what are fans saying about it? Here is everything you need to know.
It was previously teased that someone slut shames Hannah Brown for having sex
The season started letting fans know that they were in for a wild ride. A trailer showed that Brown gets into a heated conversation with someone about sex.
"I believe that sex was made for a man and a woman in marriage," she said. "But I am having physical relationships. And honestly like, I have had sex, and Jesus still loves me. How dare I be judged by a man?"
The identity of the man wasn't shown and we don't hear what led to her saying that. At the end of "Week 6," it was shown that Parker was on the hunt to find out if Brown did have sex with other people.
He said that he believes the "marriage bed should be kept pure." Parker revealed that if Brown did have sex with the other guys then he'd want to go home. She is then seen defending herself before telling him to leave.
Brown revealed that she did feel judged by the exchanged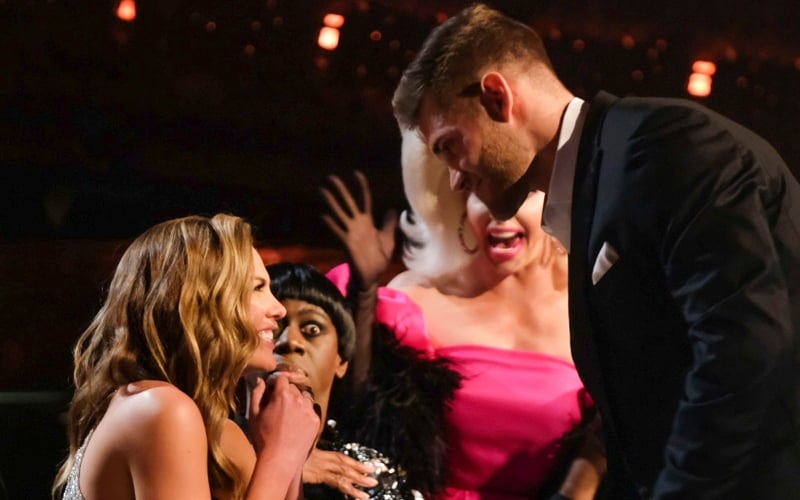 The reality star has talked a little bit about the heated moment before the identity of who she was talking to was revealed. She talked about how she felt in that moment.
"There was just a moment where I was in a place where I felt that I was being looked at differently than who I actually am, and I know who I am, and who's I am, and I don't want to be judged for that because nobody should ever be judged for anything that they do, because we're supposed to love each other, not judge," Brown told E! News.
The pageant queen also talked about this is another interview with People. "My faith is really important, and some people question that, but like I said, I don't hold anything back, and part of a relationship is being sexually attracted to somebody," Brown said.
She then continued, "I am sexually attracted to these men, and I'm not going to hold back on that. The time that I have with them is the time on camera, so if I want to make out with them, I'm going to make out with them. I don't feel like I should have to defend that because I'm a woman, and I've seen a lot of Bachelors do that. And relationships are multi-faceted, and I have to explore all that."
Fans are angry that Parker shamed Brown
Fans aren't happy about seeing what Parker did in the teaser. A lot of them pointed out that he admitted to spending time with multiple women before marriage in his intro.
"I like to think I'm a good-looking guy and when I was in college a lot of the girls around me thought so too and I definitely took advantage of that," said Parker. "But I was just getting a whole lot of emptiness."
He then claimed that he was once in the shower and God spoke to him. That's when he realized he had to change.
Parker certainly isn't gaining fans with his recent behavior. Fans will have to wait and see if this will be the breaking point for their relationship.