'The Bachelorette': Fans Are Here For Peter The Pilot
Peter the pilot got some major facetime on last night's Bachelorette episode. He stole Hannah Brown away to tell her the story of how his parents met (on an airplane, of course), how his mom was a pageant queen just like her, and that he's developing serious feelings.

Hannah B. was definitely picking up what Peter was putting down; she looked incredibly smitten. The two ended their conversation by making out against a wall, Hannah B. wrapping her legs around Peter the pilot! All to the backdrop of Peter's talking head interview where he shared just how much he's falling for "Hannah Kelsey Brown."

"I'm falling very hard for Hannah Kelsey Brown. She just makes you feel so good and so comforted and just, like, inspires you to be a better person. She's just so sweet. Like that little giggle she does, and just the twinkle in her eye, it sounds so cheesy but I love it. I'm so happy, like this is awesome! That could be my wife right there. That really could.
That was the smoothest takeoff I've ever had and this is gonna be the greatest flight of my life. Like, for sure," he said.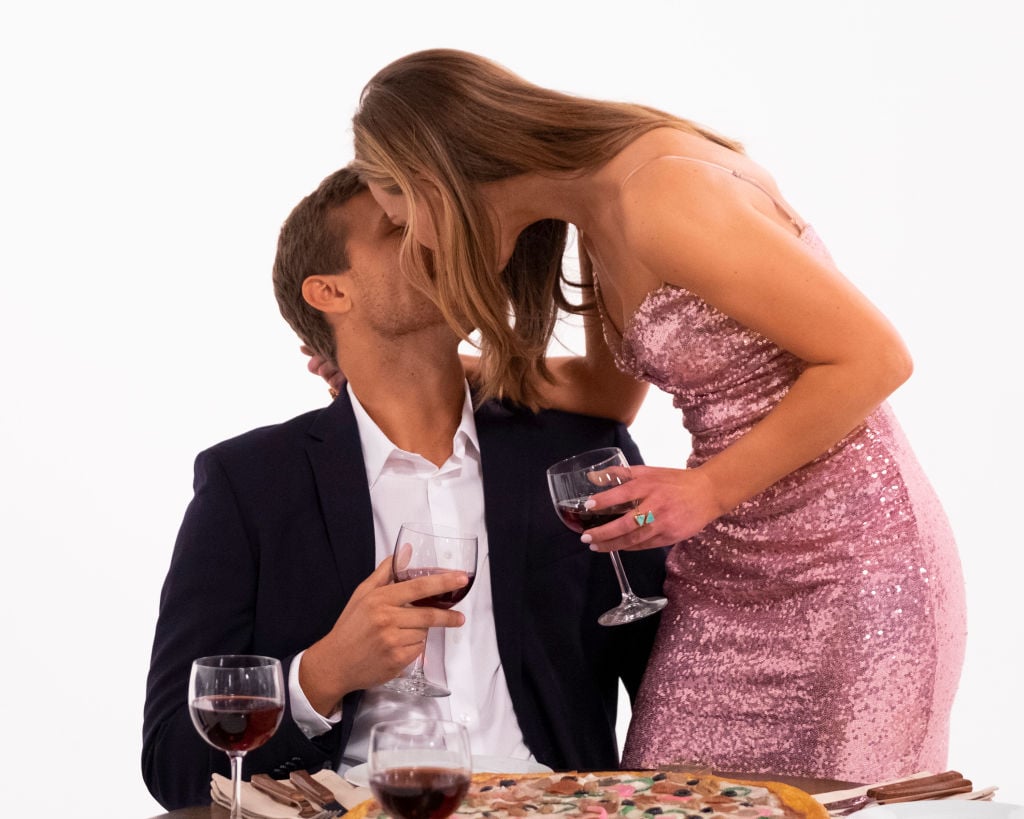 Hannah B. wasn't the only person feeling Peter last night. All of Bachelor Nation is on board, too.
'Bachelorette' fans love Peter the pilot
Fans took to Twitter to show their undying love for Peter the pilot.
Move over Hannah B. Some fans might even want Peter for themselves.

Some fans want to meet Peter so badly they're looking up his flight schedule (he flies for Delta, ladies).

One fan particularly loved hearing Peter talk about his parents' love story (what's more romantic than falling in love at first sight with a butt?!)

And some fans were feeling protective of Peter during his interactions with Luke P.

During the group date, Luke P. lost all of his chill and kept trying to pull Hannah B. aside while she was attempting to form connections with other contestants. Later in the episode, he did the same thing and tried to intercept Hannah B. between conversations with other contestants. Peter the pilot had the same idea and Luke P. got a little confrontational with him. Luke P. let Peter know that he was annoyed that Peter was also waiting for Hannah B in an awkwardly heated moment. Hannah B. ended up laying down the law and told Luke P. that she'd get to him when she got to him. But fans were worried for Peter there for a moment.

Some fans think Peter the pilot should be the next Bachelor

After last night's episode, some fans think Peter the pilot would make a great Bachelor. He's cute, believes in love, has a cool job. He seems to be right up ABC's alley.

Hanah B.'s spoken before about how she'd love for one of her contestants to be the next Bachelor. If her relationship doesn't *ahem* take off with Peter, maybe he'll get his own shot at fierce love.

Read more: 'The Bachelorette': Hannah B. Hints That She Possibly Didn't Get Engaged Or Find Love