'The Bachelorette': Fans Are Sharing Resources About Abuse After Watching Hannah Brown and Luke P.
This season of The Bachelorette has been heavily focused on Luke Parker (or Luke P.) That's because he became Hannah Brown's favorite earlier on yet he still raised red flags.
The show's latest episode has a lot of fans not just talking but sharing resources about recognizing abuse. Here is what they're saying about his actions and what they shared.
Some fans believe Luke P. saying he fell for Hannah Brown so fast is a red flag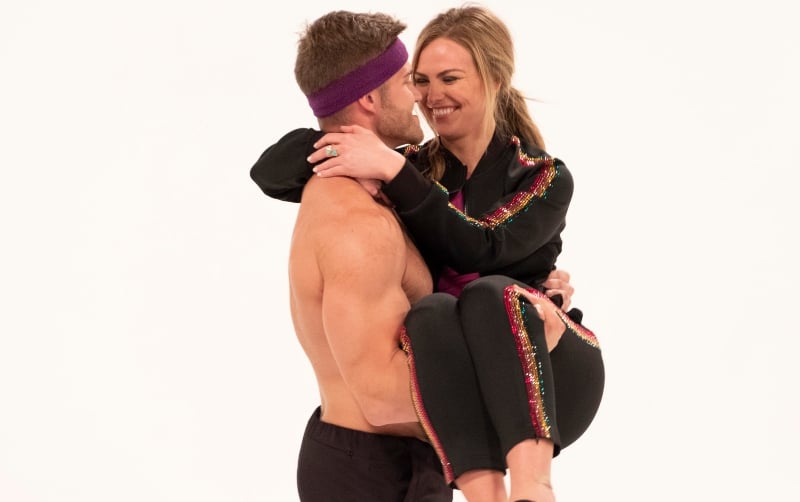 Parker started strong on the show by getting the first impression rose in the first episode. Things quickly took a turn by the second episode when he claimed that he already started falling in love with Brown.
Some called his behavior of moving so fast as "love bombing." Love bombing is when you overwhelm someone with adoration and attraction with tokens of affection, surprise appearances, and more according to Psychology Today.
Parker did surprise Brown in her confessional interview to get more time with her and returned to the show after Brown tried to send him home.
Brown also noticed some red flags early on in the season. She said he was trying to get attention in a negative way on a group date.
"Luke P. stole the show again but in a negative way," Brown said on the show. "I know he's one of my strongest connections, but it's annoying when he tries to flaunt our connection in front of the guys. There have been just some little red flags about how he carries himself that bothers me a little bit. It's like this fine line of I really think it's attractive to it's the most unattractive thing that I've ever seen in my life."
Brown has tried to get the truth out of Parker multiple times and failed
The star has struggled to try to figure out why all of the other contestants aren't getting along with Parker. When she tried to get an answer out of Parker or get him to own up to mistakes it didn't work. A lot of fans responded by labeling Parker's behavior as gaslighting.
Psychology Today describes gaslighting as making someone question their reality in order to gain power. It lists multiple signs and lying is one of them.
Fans aren't just talking about what's been going down on the show and what they believe it means. They are also sharing resources on how to recognize abuse in response to it.
Resources about abuse are being shared after the episode
Some people shared hotlines to call for victims or survivors of abuse after the show's latest episode. Some of the resources shared are RAINN, a hotline for sexual assault support, National Sexual Violence Resource Center, National Domestic Violence Hotline, and more.
The official Twitter account for Know Your IX, also tweeted that the episode could have been triggering to those who were in a toxic and abusive relationship before. Know Your IX is a project that aims to empower students and end sexual violence and dating violence at schools, according to their website.
Parker's time on the show still isn't over. A teaser revealed that he is the one who confronts Brown for having sex. It looks like the next episode will be another emotional one for the star.