'The Bachelorette' Fans Are Swooning over Tyler Defending Hannah Brown After Luke's Slut Shaming
It is another week of Hannah Brown dealing with Luke P. (or Luke Parker) drama on The Bachelorette. He started slut shaming her for what she did on a date with another contestant.
The good news is that Tyler C. (or Tyler Cameron) defended her and fans are cheering over it. Find out what he said and how fans are reacting to it.
Luke P. was angry Hannah Brown went naked bungee jumping with Garrett
Parker couldn't hold his anger back once again in "Week 7" when Garrett Powell talked about going naked bungee jumping with Brown. At first, Parker didn't seem to believe him until Brown confirmed it herself.
He decided to sit down and tell her how he felt about it. Parker told her that he felt like he was cheated on by their date. "I know that your body is a temple and honestly like I'm just thinking of you holding him bare skinned," he said.
He added, "It really pissed me off." Parker claimed he would support her even if she made a "boneheaded mistake."
Brown later confronted him about his comments. "The conversation, it didn't sit well with me," said the reality star. She mentioned how the naked bungee jumping wasn't a "sexual thing" before saying, "But even if it was at this point it doesn't matter because you're not my husband. You don't own my body. You don't own me. It's my body."
Tyler later said Luke is holding her to double standards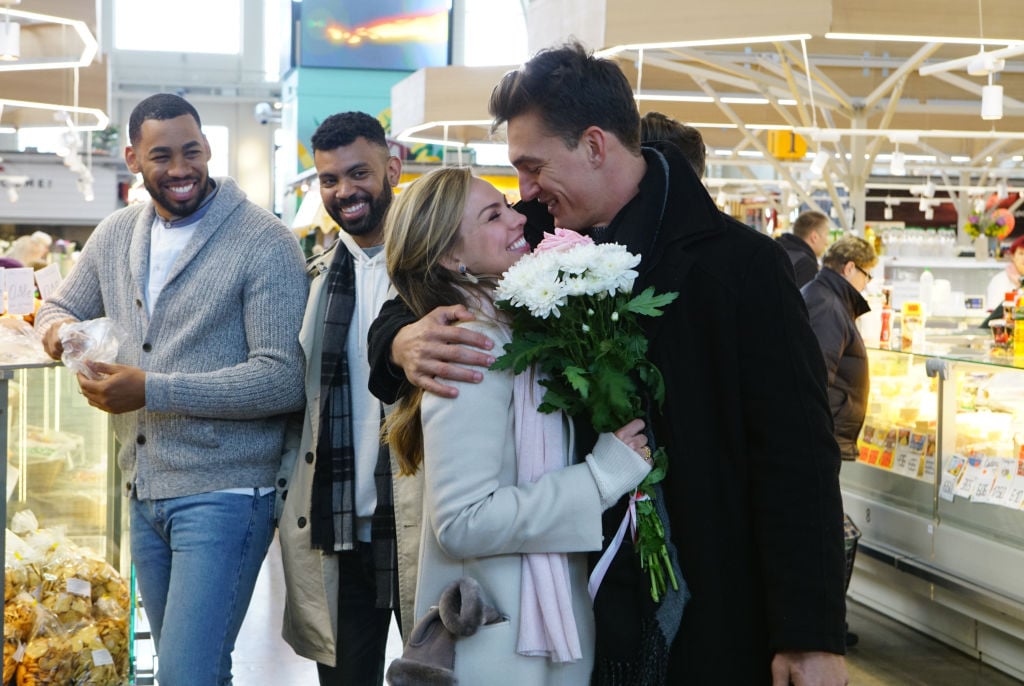 Parker later returned to a room with the rest of the contestants after their talk. He wouldn't go into what they talked about, but blamed Powell for talking about his date leading to this drama.
That's when Cameron began speaking up for Brown. First, he questioned whether Parker was blaming Powell for him getting mad at Brown, which Parker denied. Then he asked an interesting question.
"Do you not think it's a double standard the fact that you're able to parade around in a speedo in front of everybody and show your big bravado self?" he asked, "But she can't go bungee jumping?"
This could be referring to that awkward time Parker took off his clothes to get a massage from Brown back at the mansion. Jed Wyatt awkwardly walked in on them. He also wore a speedo for the pageant competition on stage. Parker never really answered the question, but a lot of fans heard Cameron loud and clear.
Fans love Tyler for defending her
Cameron has been a fan favorite for some time, but fans were even happier to root for him after he mentioned Parker's double standards. Many tweeted about wanting to marry him on the spot for the moment.
This isn't the first time Cameron got roped into Parker's drama. He also had to cheer Brown up on their one on one date because she was upset after Luke Stone and Parker got into a fight and Stone decided to go home.
Cameron does seem to be like one of the top guys this season. Hopefully, he will continue to go far.