'The Bachelorette' Fans Hated Jed Wyatt's Lyrics After His Rumored Girlfriend Scandal
Jed Wyatt is a singer who is trying to win Hannah Brown's heart on The Bachelorette. The problem is fans are turning against him after his ex-girlfriend claimed they were dating right before he went on the show to promote his music.
The latest episode showed him singing to Brown and fans weren't happy about the lyrics. Find out what they had to say and more.
Jed Wyatt's ex claimed they dated right until he left for The Bachelorette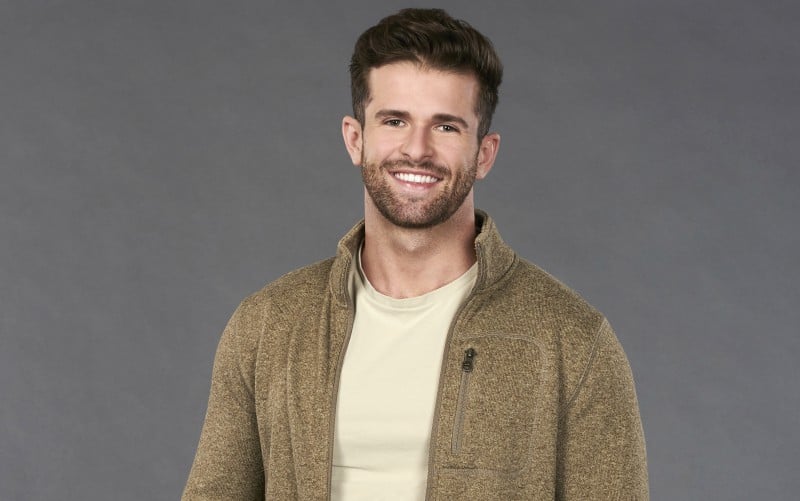 Wyatt was a fan favorite until his ex, Haley Stevens came forward with her story. She claimed they dated for four months right up until he left to do The Bachelorette. Stevens claimed he said he was going on the show to promote his music.
"He came forward, basically said, 'I've been talking to my mom about this, I just don't think there's any way we can go forward,'" she told Entertainment Tonight. "I kind of see where this is going, and I don't feel right not giving you the chance to walk away. I have to be upfront about it.'"
She also admitted to helping Wyatt coming up with a plan to go on the show. "We talked about it like it was a movie like these are characters," she told Life & Style. "Because I didn't even know who it was going to be it didn't even seem real. Now, in hindsight, I've seen clips and Hannah is so genuine and sincere."
He admitted to Hannah Brown he went on the show to promote his music
The singer's goal of promoting his music was already revealed on the show. He told Brown about his intentions on a one on one date.
"Music is my passion. I want it more than anything in this world," he explained on the date. The singer said pursuing music is "hard and scary."
He then talked about his mindset when joining the cast. "When I signed up for the show, I was skeptical… my first thought was, 'This is a huge platform,'" he admitted. "I came in with that mindset."
The moment got mixed reactions from fans. Some believed it was a sign that he came for the wrong reasons. Others agreed with Brown that the moment showed he was being truthful and he deserved to stick around for it. After Stevens came forward it looks like a lot more fans has turned against him.
Fans hated his lyrics about lying
In "Week 7" Wyatt got his guitar and serenaded Brown outside her window. He asked to come inside and she allowed him to come in her room.
There the music didn't stop. Wyatt continued playing and singing to her. Many noticed that one of his lyrics was he would never tell a lie, and fans really weren't liking it after knowing what Stevens said.
Wyatt is still on the show so it's possible he might be chosen by Brown in the end. It's hard to say if this move really will help promote his music since fans seem to be turning against him.