'The Bachelorette': Fans Are Losing It Over Luke P.'s 'Stay In My Lane' Metaphor
Last night's episode of The Bachelorette was action-packed and drama-filled, which was much appreciated after last week's abhorrent recap episode. Hannah Brown had fun (until she didn't), the men were in good spirits (until the drama started), and the entire episode didn't revolve around Luke P.

But right on cue, just as everyone was feeling comfortable in the good time they were having, Luke P. had a characteristic freak out.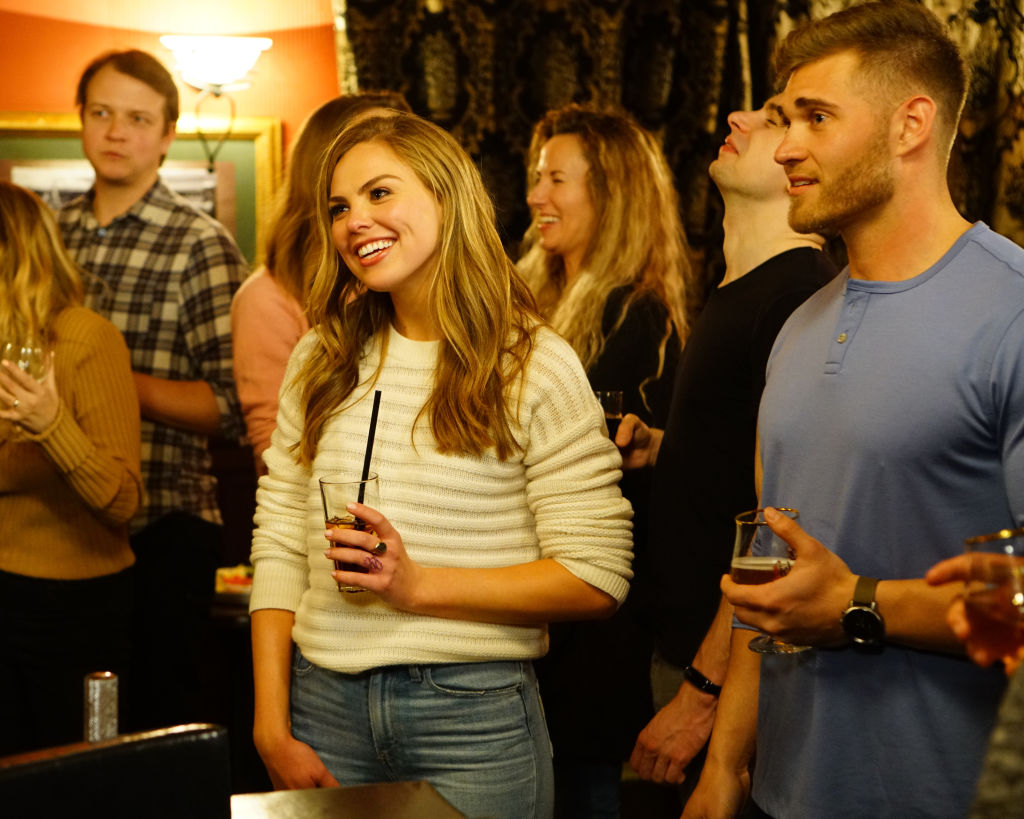 Hannah Brown's one-on-one date with Garrett

It all started with Hannah's one-on-one date with Garrett. The two went naked bungee jumping off a trolley car in the snow. It was, if nothing else, a bonding experience that turned out in Garrett's favor. Afterward, Hannah cuddled up to Garrett and told him she appreciated his reassurance and bravery.

Garrett, upon returning to the hotel, told everyone about his date with Hannah. While most of his fellow contestants listened with excitement, Luke P. looked visibly upset. He told the camera that he couldn't believe that Hannah would go naked bungee jumping with Garrett–he actually didn't think Garrett was telling the truth. When he asked Hannah about the date she confirmed Garrett's re-telling.

Here's where things started to go downhill for Luke P. He called the date a "boneheaded mistake" and inferred that he'd be hesitant to introduce her to his family if she kept exhibiting similar behavior. He talked about how her body was supposed to be a temple. In the moment, Hannah didn't seem to fully take in what Luke P. was saying (but it obviously hit home later because she pulled him aside for a follow-up conversation).

Luke P. can't stay in his lane

After their follow-up conversation, Luke P. returned to the room all of the other contestants were in. He told them that what he just discussed with Hannah was none of their business and that the conversation he just had was, ultimately, Garrett's fault for bringing up his date with Hannah.

And then the lane metaphor came up, once again.

"She needs us to stay in our lanes completely," said Luke P.

"You won't," said Garrett.

"Regardless if we see eye to eye, that's great. I'm gonna continue to stay in my lane," said Luke P.

"But you weren't in any lane," said Tyler C.

"Hey, that's your opinion, too. If we don't see eye to eye, great […] Stay in your lane you, you, you, you, keep doing you," said Luke P.

Then the boys started speaking Luke P.'s language by employing the lane metaphor ("That's how you crash, man."). It was ridiculous.

"Oh, so you guys heard my analogy. Yeah, don't text and drive," said Luke P.

And the metaphor continued until Chris Harrison walked in to tell everyone that Hannah had canceled the cocktail party.

The fan reaction to Luke P. 'staying in [his] lane'  

Bachelorette Mondays have turned into Luke P. roasts on Twitter and we're not mad about it. After last night's episode, many Bach fans couldn't resist tweeting about Luke P.'s awful metaphor.

Most fans tweeted about how hypocritical Luke P. was being.

And, hey, a new (potentially dangerous) drinking game was born.


Read more: 'The Bachelorette': Who's Worse–Luke P. Or Chad Johnson?