'The Bachelorette': Fans Noticed 1 Red Flag About Becca Kufrin's First Impression Rose Winner
Every season of The Bachelorette kicks off with men coming to make their first impressions (or second if they met her on After the Final Rose.)  Sometimes it doesn't always work out, and it is very awkward. Becca Kufrin even sent someone home before the rose ceremony!
But other times it works out so well that they get a first impression rose. That coveted rose not only means the guy is staying, but she likes him the most so far. A few men who have received the rose even turned out to be the men who were chosen at the very end.
But not everyone is excited about the man who won the first impression rose this season for a frightening reason (page 5). Here are seven things you need to know, including the one red flag fans noticed about Kufrin's winner.
1. Becca Kufrin is a Democrat
The Bachelorette previously showed support for Democrats on social media. 
Before we get to the red flag, it's important to remember that the reality star leans to the left politically. She previously shared a picture on Instagram of her giving the bird to a Trump sign. She also shared an Instagram post of someone wearing a "Biden my time #2020" shirt in reference to Joe Biden.
The show typically stays away from politics. But it did recently feature a Bachelorette (Rachel Lindsay) having to confront an offensive suitor ( Lee Garrett) who turned out to have racist posts on Instagram.
Next: She also participated in this political event.

2. She participated in the Women's March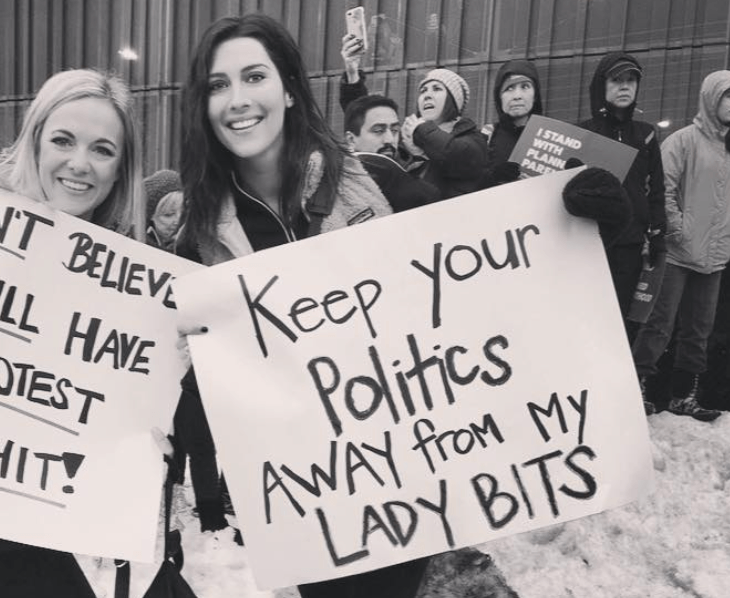 Another Instagram post shows Kufrin supports women's issues.
The reality star also posted a picture on Instagram, showing that she attended the Women's March. In the photo, she holds up a sign reading "Keep your politics away from my lady bits."
In the caption, she wrote, "Honestly, when people started chanting what was written on my poster, I felt like I finally made it in this world."
Next: This is who won the first impression rose.

3. Garrett Yrigoyen won the first impression rose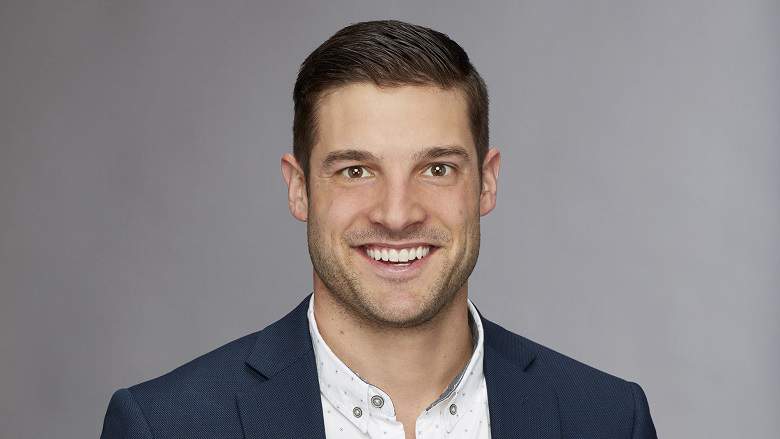 Yrigoyen swept the Bachelorette off her feet on the first night.
The first impression rose is always a big sign of who is the frontrunner at the beginning of the competition. It turns out Kufrin really connected with Garrett Yrigoyen. He is a medical sales rep who pulled up in a minivan to show her their possible future together.
Next: Yrigoyen reportedly tried to hide this page.

4. Yrigoyen's Instagram was private and then deleted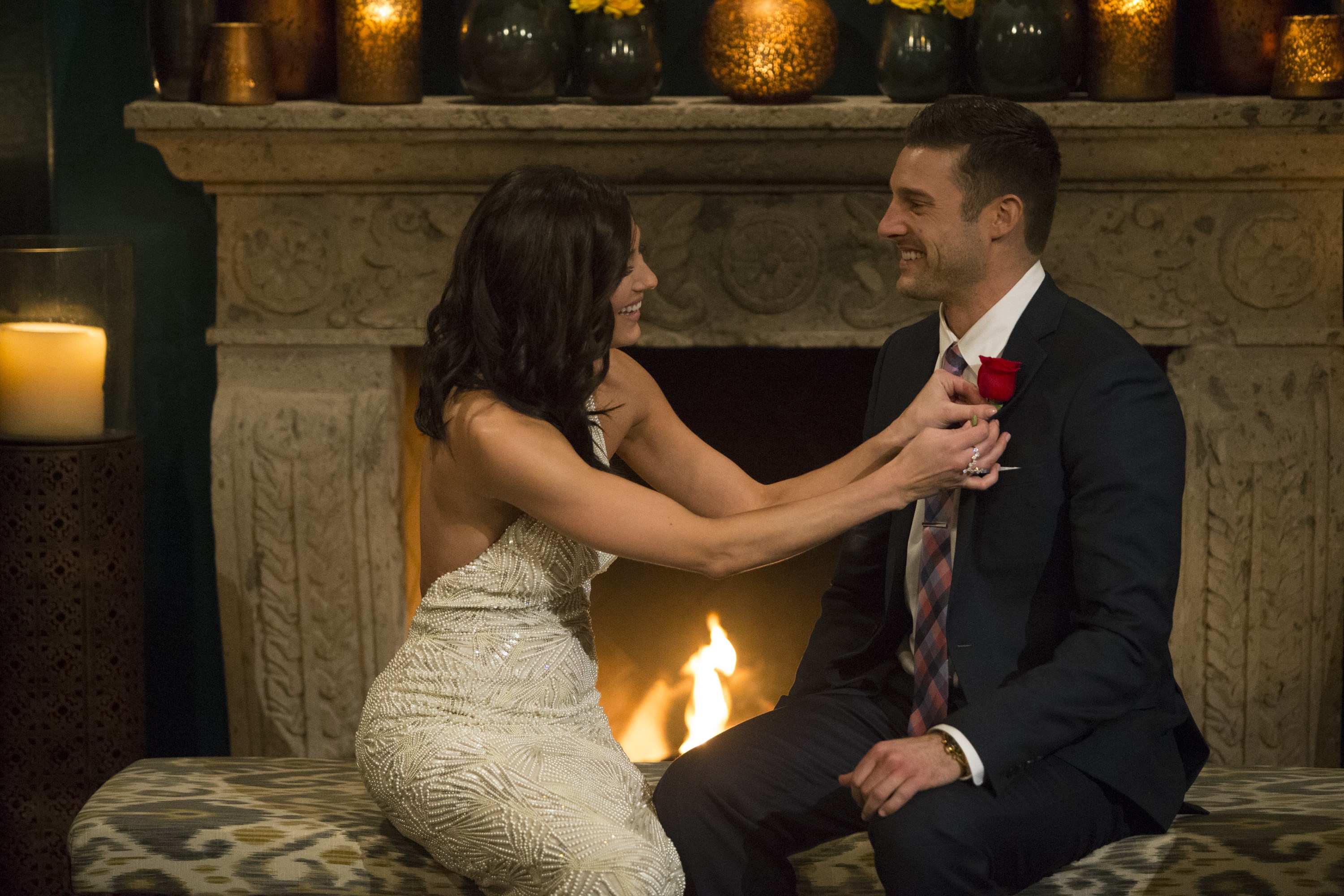 Fans found the suitor's Instagram account before the show started.
After the cast of the new season got out, fans did some searching on social media. Yrigoyen's Instagram account was uncovered and some of his past controversial online behavior was brought to light, according to The Huffington Post.
His account was eventually made private on May 24 and later deleted — but not before screenshots of his offensive activity were captured and shared by former Bachelor contestant Ashley Spivey. So what questionable behavior got exposed?
Next: Fans still got a picture of this disturbing post.
5. He liked an Instagram post making fun of feminists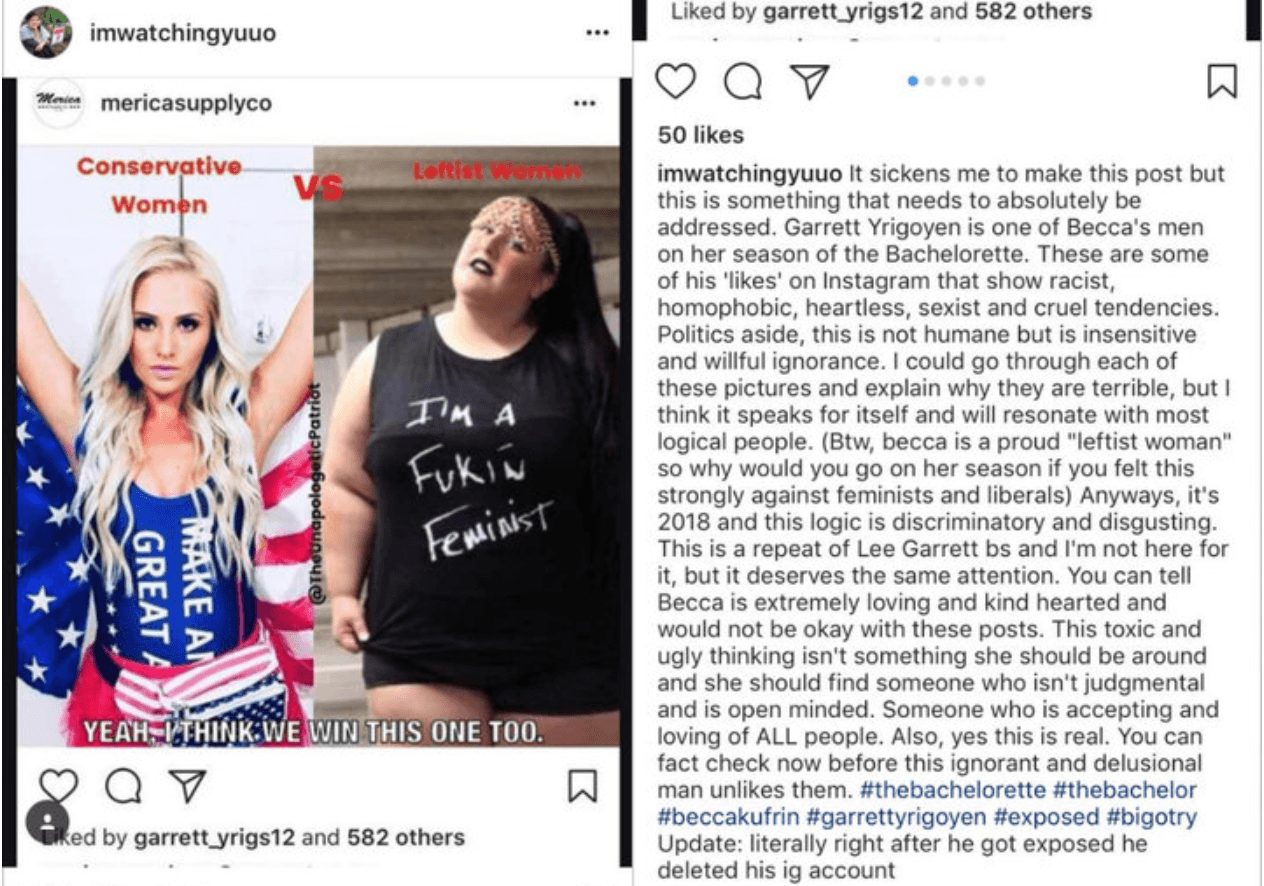 The contestant reportedly liked a photo comparing "conservative women" and "leftist women."
One thing that has been revealed was that the contestant liked a post comparing "conservative women" to "leftist women." The post featured a picture of Tomi Lahren alongside a photo of an unknown woman wearing a shirt reading "I'm a F*kin Feminist."
Next: He reportedly liked a post joking about the border.

6. He also liked another controversial Instagram post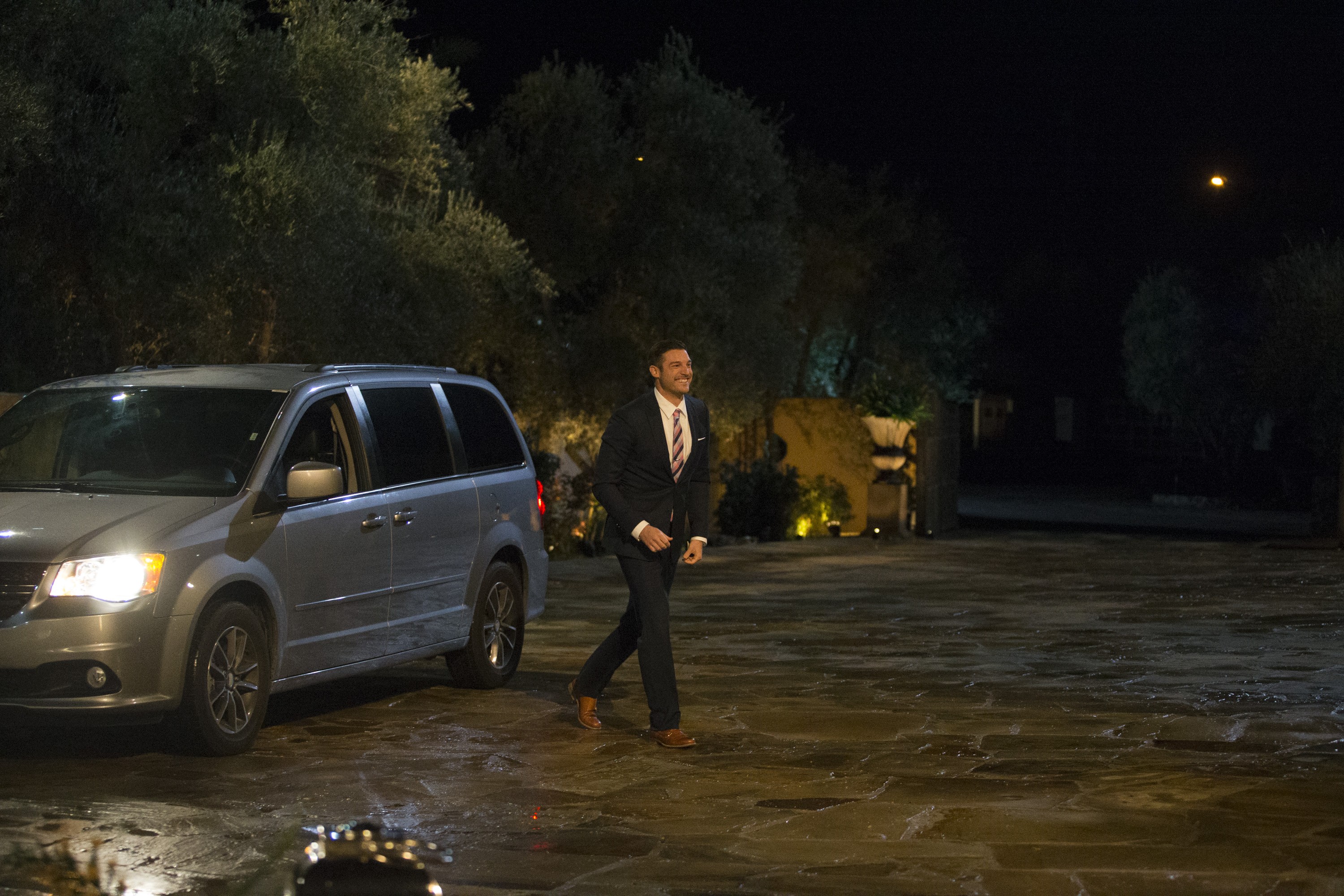 He reportedly liked this photo mocking immigrants.
Another like that was noticed was one of a picture of a soldier playing with a kid. There is a message underneath that reads "When a kid makes it over the wall and you have to throw him back."
Eagle-eyed social media fans saw that he "liked" the offensive photo on Instagram and are calling him out for it.
Next: He reportedly liked this post referring to David Hogg.

7. He also got caught liking this post David Hogg a crisis actor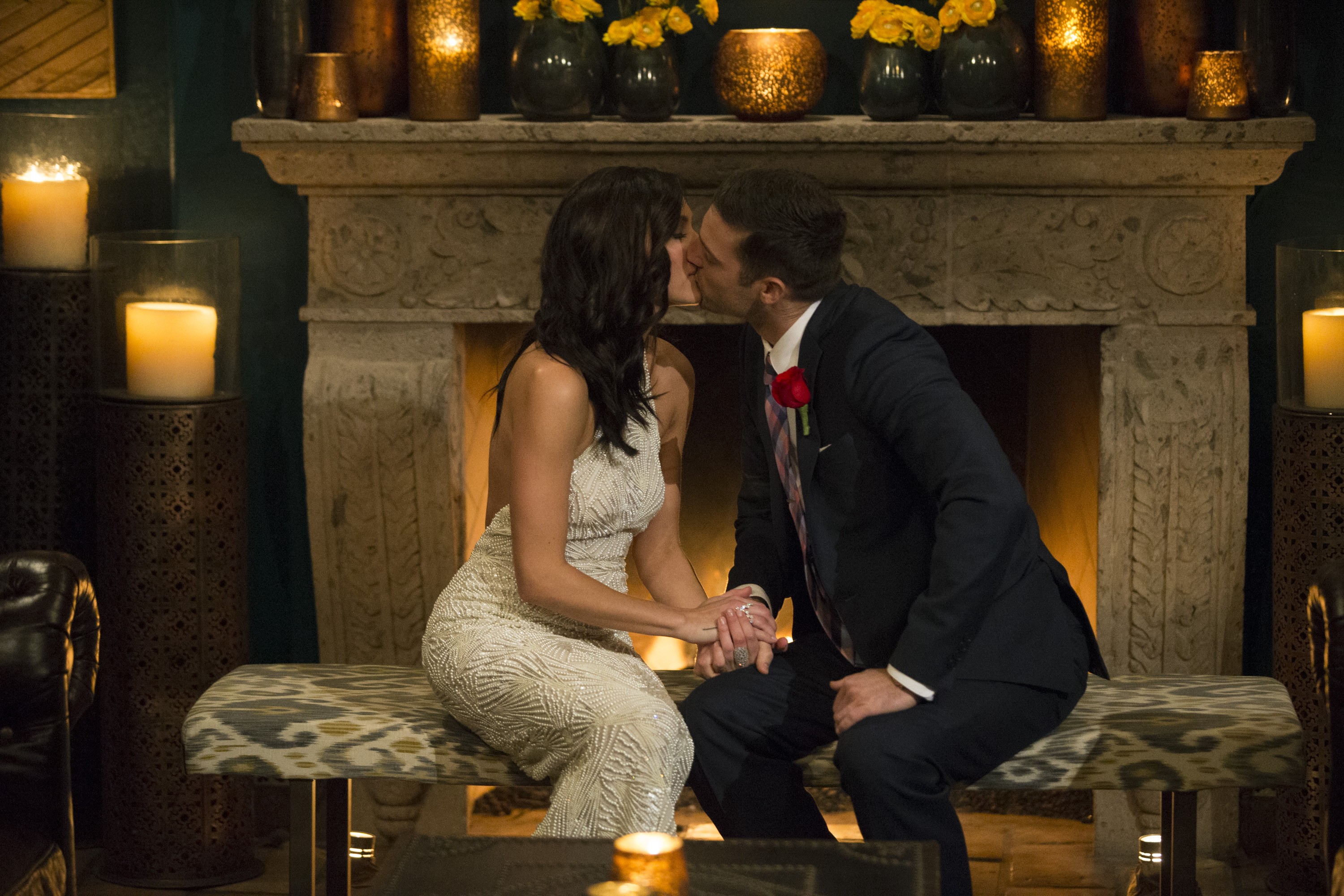 He reportedly liked a post questioning a gun violence survivor. 
There is an absurd running conspiracy theory that David Hogg and other Parkland survivors are crisis actors and not actual victims. This is meant to discredit them, even though no sane people actually believe this rumor. Despite that, the contestant shockingly seemed to support this theory by liking a post challenging Hogg's validity.
Given his controversial activity on social media, it's obvious why viewers are not thrilled with Kufrin's choice — especially since she previously showed that she has completely opposing political views. Fans will have to stay tuned to see whether Kufrin will eventually catch on to their differences or decide to overlook his past behavior.
Follow Nicole Weaver on Twitter @nikkibernice
Check out The Cheat Sheet on Facebook!