'The Bachelorette': Fans Were Thrilled To Learn Peter's Fantasy Suite Date Took Place In A Windmill
Last night's episode of The Bachelorette had plenty of drama. Jed Wyatt couldn't help but bring up Luke Parker on his date with Hannah Brown and Brown's date with Parker included the highly anticipated argument about sex that resulted in Parker's going home (for now).

But before all the drama started, Brown had two fun, romantic dates with Bachelor Nation's favorite men, Peter Weber and Tyler Cameron. And one of those dates just so happened to take place in a windmill.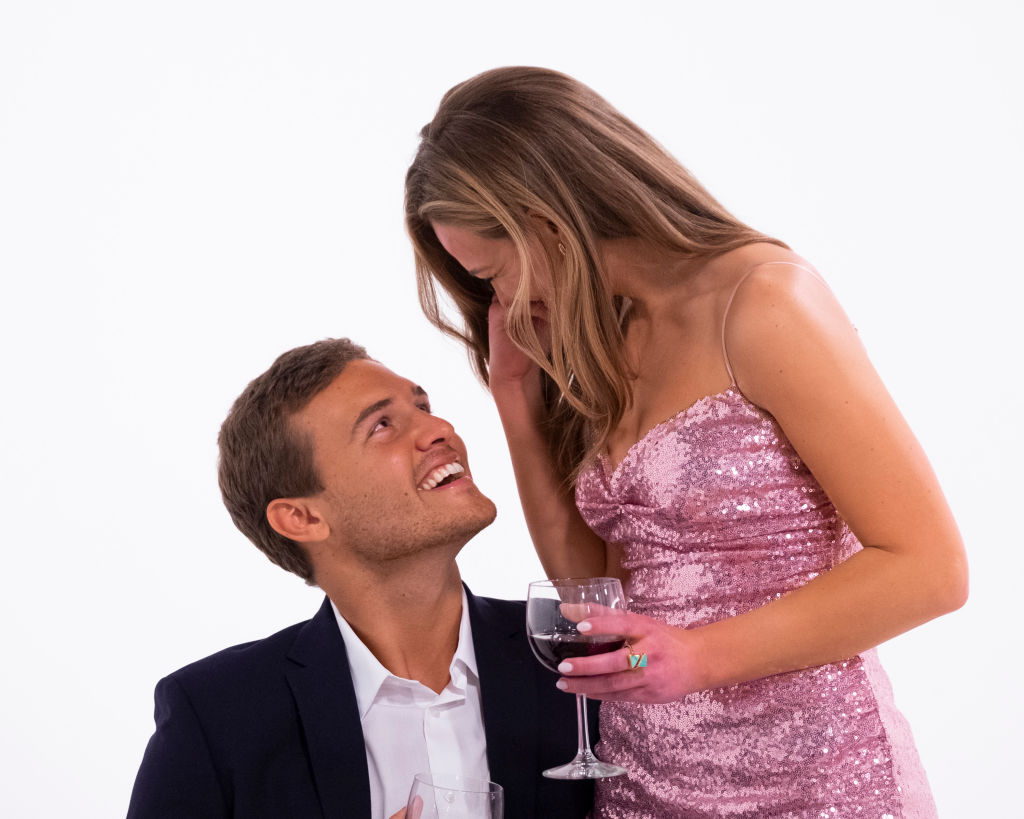 Weber's fantasy suite date began on a boat. When the two weren't making out Titanic-style on the bow (or making out on the deck), Brown and Weber talked about how happy they were together.

"This is a dream. I love this and I'm so thankful for everything and how it's worked out. It's crazy how real this is getting. This is like it, you know?" said Weber

"It is real. It's scary but good," replied Brown.

Hannah Brown's windmill partner was none other than Peter Weber

After an almost painful profession of love on Weber's part during the dinner portion of their date, the couple decided to head into the fantasy suite together (which was a windmill!).

"This definitely, I feel like, could be one of the best nights of my life," Weber told the camera.

The next morning Brown said in her confessional:

"Waking up with Peter this morning, I feel amazing. He's so loving and passionate. It was really great. It feels really nice." 

"Last night was the best night of my life," Weber said in his confessional the morning after. "We came together so much last night, just bonded–such a great feeling. I do have that sense that we are one now."

The fan reaction

For a few weeks now, Brown's big "windmill moment" has been majorly hyped up. For a bit there, fans thought maybe the moment already occurred with Wyat in the Netherlands because the two passed a windmill during a date they were on. But when fans realized Brown's windmill partner was none other than Weber, they all but jumped for joy.

"OK YES HANNAH AND PETER IN THE WINDMILL YESS LOVE ," tweeted one fan.

Some fans weren't surprised.

"It was Peter who got it onnnnn in the windmill! Im not surprised. Peter's always pulling the sexy moves from walls to pool tables," tweeted another account.

Another fan picked up on Weber's wordplay during his confessional.

""We came together so much last night" subtle peter. We get it, you're the windmill guy," they wrote.

For many, it was a good episode overall.

"Last nights bachelorette was perfect. Proud of my boy Peter for smashing in a windmill (twice) and proud of my boy Tyler for being respectful and sweet. It solidified my annoyance of Jed and we finally got rid of Luke. All is well. #TheBachlorette," tweeted another fan.  

Read more: 'The Bachelorette': Did Luke P. Make A Twitter Account Just To Fight With Hannah After Last Night's Episode?