'The Bachelorette': Former Contestant Jason Tartick Says Luke P. Broke This Unwritten Rule
The Bachelorette audience wasn't a huge fan of last week's episode (nobody likes a recap), but viewers were thankful for the juicy preview that finally revealed who Hannah Brown aims "I have had sex, and Jesus still loves me" at. The culprit is none other than Luke P.
The preview shows Luke P. talking to the camera about wanting to make sure that Hannah B. isn't "sleeping around." It shows him talking to her about keeping their "marriage bed pure."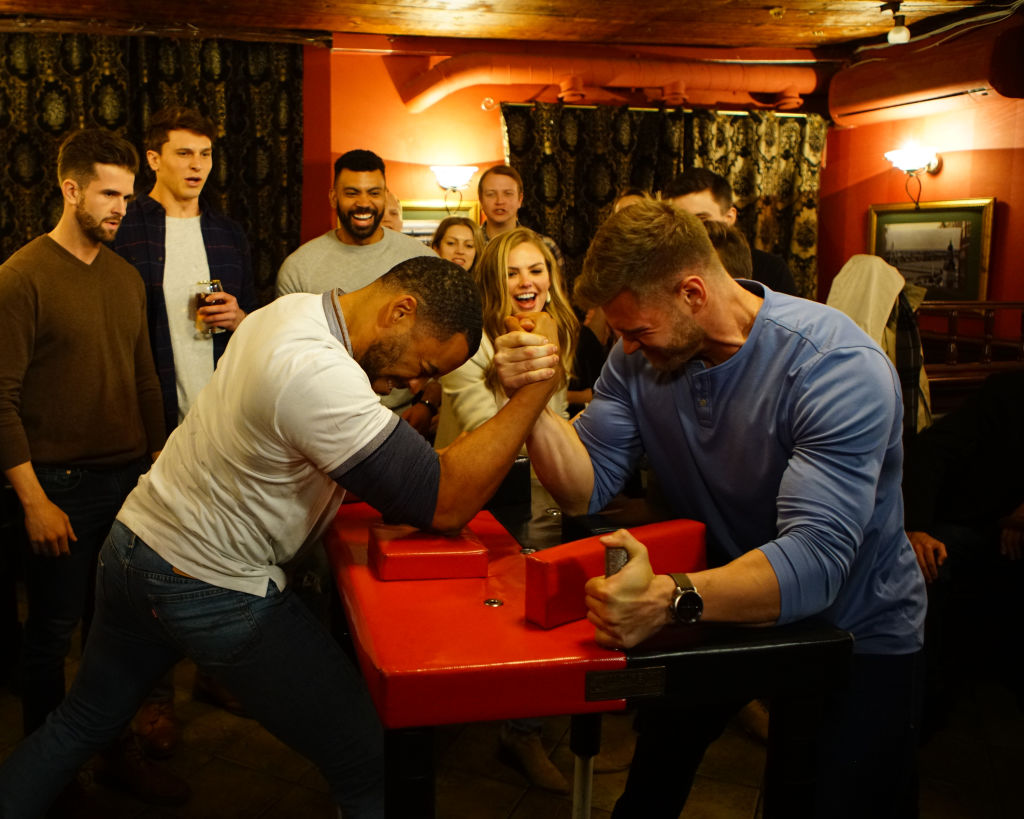 The unwritten rule Luke P. broke
Luke P.'s stance is surprising for a couple of reasons. First, Luke P.'s introduction video revealed that he used to be a womanizer in college. We know, for certain, that he didn't "save himself" for marriage. To ask Hannah B. to do so seems wildly inappropriate. Second, has he ever watched The Bachelorette before? He should know the deal about fantasy suites. Someone needs to tell Luke P. that this isn't The Luke P. Show, it's The Hannah Show, and she'll do whatever with whomever whenever she wants.
Former Bachelorette contestant Jason Tartick (from Becca Kufrin's season), recently spoke to ET about the upcoming drama involving Hannah B. and Luke P. He said Luke P. asking the Bachelorette about her other relationships is breaking an "unwritten rule."
"As a cast member, you understand she's dating other guys. You understand when the fantasy suite comes around, there are three other people. An unwritten rule is when you're in the relationship, you talk about your relationship and really don't get into the weeds with some of the specifics associated with what's going on," he explained. "In that trailer, we saw just the opposite of that."
Kaitlyn Bristowe wants more sex talk on 'The Bachelorette,' but not like this
Kaitlyn Bristowe, former Bachelorette and Jason's girlfriend, told ET that producers take a surprisingly hands-off approach to fantasy suites–they don't talk to contestants or the star about how to handle sexual relations on the show.
She does say, though, that she wishes more conversations about sex, religion, politics, and money management would be aired.
"If you're going to get engaged at the end of it, and this is going to be your partner, you should know where they stand with these topics," she said. "Tough conversations should be had if you're going to make this relationship last."
Kaitlyn Bristowe is no stranger to getting sex shamed by Bachelor Nation. She's happy to see that Hannah B. is remaining true to herself despite the conservative backlash.
"She's a little saucier than me. I'm saucy, but she's spicy saucy. She really comes in hot, but I appreciate that," she said. "We're getting the true Hannah. You gotta give her credit, because you know you're going to get backlash, and you know you're going to get hated on on the internet, but she seems to be like, 'Whatever, this is for me, and a life-altering decision for me.'"

Read more:Kaitlyn Bristowe Warns Bachelorette Hannah Brown: 'The Internet is Not Kind to Women Who Talk About Their Sexuality'