'The Bachelorette': Some Franchise Alums Are Already Tearing Hannah Brown Apart, Others Stand Up For Her
Hannah Brown's season of The Bachelorette hasn't even started yet (but we're close–Monday!) and already she's been an extremely polarizing star. The people who love her really love her and everybody else has zero faith.
Bachelor Nation hasn't exactly been keeping its opinions to itself regarding ABC's decision.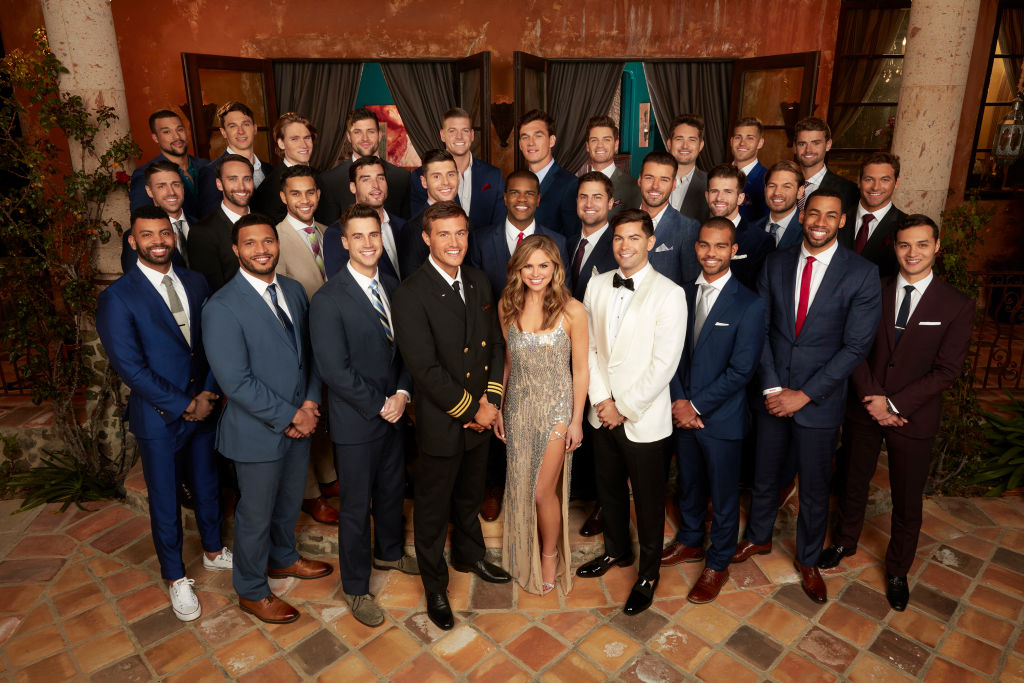 Hannah Brown wasn't Rachel Lindsay's first choice
Former Bachelorette Rachel Lindsay, for one, says Hannah Brown wasn't her "first choice."
"It's nothing personal," she told Us Weekly. "I separate the two: friends and [The Bachelor]. I think Hannah B. is very, very nice. If I was 23 and in that house, I would have the time of my life. If she happens to find love, that's great! But she wasn't my first choice or my favorite."
But if it was up to Rachel Lindsay, she wouldn't have named anyone from Colton's season The Bachelorette.
"I don't trust any of them," she noted. "Usually, when you get down to the top four, it's drama-free. … I can't see any of them being the next Bachelorette."
Corinne Olympios: 'Nobody loved her'
Former Bach alum Corinne Olympios told Us Weekly that she thinks ABC made a huge mistake.
"It's just random. Like, why?" she said. "It's, like, there's nothing there that would have made me be like, 'I need to see her again on TV. I need to see her find love.' Like, she wasn't even someone that I was like, 'I want her to find love.'"
"Nobody loved her. When you hear someone being the Bachelor or the Bachelorette, it's someone you loved and felt for on the season," she went on.
When asked who would have been a better choice she responded: "I don't know! Anyone!"
Nick Viall to the rescue
Us Weekly posted Corinne's thoughts concerning Hannah Brown as the new Bachelorette to Instagram. Her ex-boyfriend, Nick Viall, made a point to comment on that post in an effort to stand up for Hannah and disagree with his ex.
"Hannah is going to prove many people wrong," he commented on the social platform.
Ben Higgins says Hannah Brown's not 'prepped'
Former Bachelor Ben Higgins isn't feeling very confident in Hannah, either, but it still excited to watch her season.
"This is a little intimidating for her," he told Us in April. "It's a little scary, it's a little wild and she isn't prepped for it. Like, I don't think she expected to be the Bachelorette, nor did she desire to be the Bachelorette after her season. So, this is all kind of a shock. … I'm really excited for her season."
Kaitlyn Bristowe thinks everyone should back off
Former Bachelorette Kaitlyn Bristowe shared her feelings towards Hannah Brown on her podcast, Off the Vine.
"People are giving her s–t, they're being so mean to her, [saying] 'She smiles too much,' she said. "I'm like, really? That's what you're gonna pick her apart for? Smiling too much? What a psychopath! 'Stop smiling, you psycho!'"
She added: "I'm so sorry that she was chosen as the Bachelorette and you don't like her for these reasons that don't make any sense to me, but give her a goddamn chance."
Read more: Are 'Bachelor' and 'Bachelorette' Contestants Expected to Stay In Shape?
Check out The Cheat Sheet on Facebook!