'The Bachelorette': Hannah B. Will Investigate Her Feelings With Luke P. Despite His Relationships With Other Contestants
Bachelorette Hannah Brown and contestant Luke P. have had a spark since the first episode. He won the first impression rose, and their relationship's only heated up from there. Luke P. may be popular with Hannah B., but he's not exactly the most well-liked guy in the mansion. If there was any doubt prior to the last episode, the rugby incident certainly showed how the other contestants really feel about Luke P. Luke S. is, obviously, not very happy with him right now. Garrett called him a liar, and Mike called him a psychopath.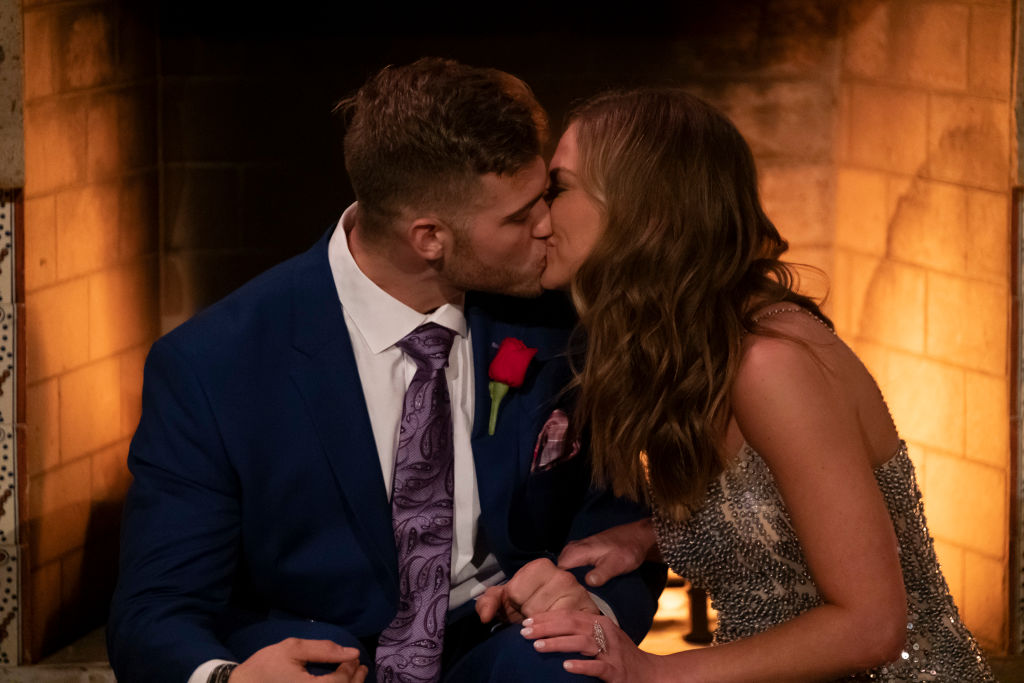 And yet, Hannah B. seems to be siding with Luke P. Their connection is too strong for her to do otherwise.

In a recent interview with ET, Hannah B. spoke about how difficult it was for her to watch the last episode back. Could it be because she sends the wrong man home?

"It's really hard sometimes to watch back the show, especially since there are certain things that I don't get to see and I'm not privy to see. I only get the conversations that I have with each of the guys. So it is sometimes difficult to be like 'Oh so that's actually what happened.' I mean it was a little upsetting, but it is something that I knew that I just wanted to be able to really just figure everything out for myself, and you'll see me do that. I take the information that I'm given and I just trust, throughout the process, that I will be able to make my own decisions with the information that I'm given with my discernment and my own time," she said.

Hannah Brown's feelings for Luke P. are strong, despite what the other men think of him

"There definitely is chemistry between Luke P. and I," she told ET. "And that is something that is worth looking into. My chemistry with him is maybe much stronger than with somebody else, other men there. That's something I'm going to investigate while my feelings are that way even if he does have issues in the house. I just have to figure out exactly where those issues are rooted. But I'm not like a viewer and getting to see all the different things that are happening in the house. Our relationship is a big part of my journey and how I decide to really just trust my gut and how I feel about our relationship and what I do to decide how I want to continue."

Hannah Brown hopes Luke P. owns up to his mistakes

She also spoke about how difficult it is to be on a reality show like The Bachelorette. She knows how challenging it is to see your worst qualities broadcast to America, but she also believes in taking ownership.

"I think it's really hard for anybody to know what it's like to be on this side. Even for me, I have things where I'm like 'Ah man I wish I hadn't of said that last season,' or even now I'm like 'eh, I could have said that differently.' This is a really hard position to be in where you can see you at your best and at your worst and you have to be able to deal with that. But, ultimately, you said those things, you did those things, you have to take ownership over them. I think it's really important to take ownership of everything that you do and learn from that. So with Luke P. and anybody, I hope this is a learning experience where we can all continue to grow," she said.

Read more:'Bachelor' Winner Cassie Randolph Is An 'Open Book' About Getting Botox And Lip Fillers