'The Bachelorette': Hannah B. Is Demanding Respect, Starting With Luke P.
We're only a few episodes into Hannah Brown's season of The Bachelorette, and already the former beauty pageant queen is proving viewers wrong. Bachelor fans were worried Hannah B. would be awkward and inarticulate as the Bachelorette, as she often was during Colton Underwood's season of The Bachelor. But from her first night at the mansion, she's come out guns blazing. She's here to stand up for herself and demand respect. And she's doing it without the help of Chris Harrison or even Demi.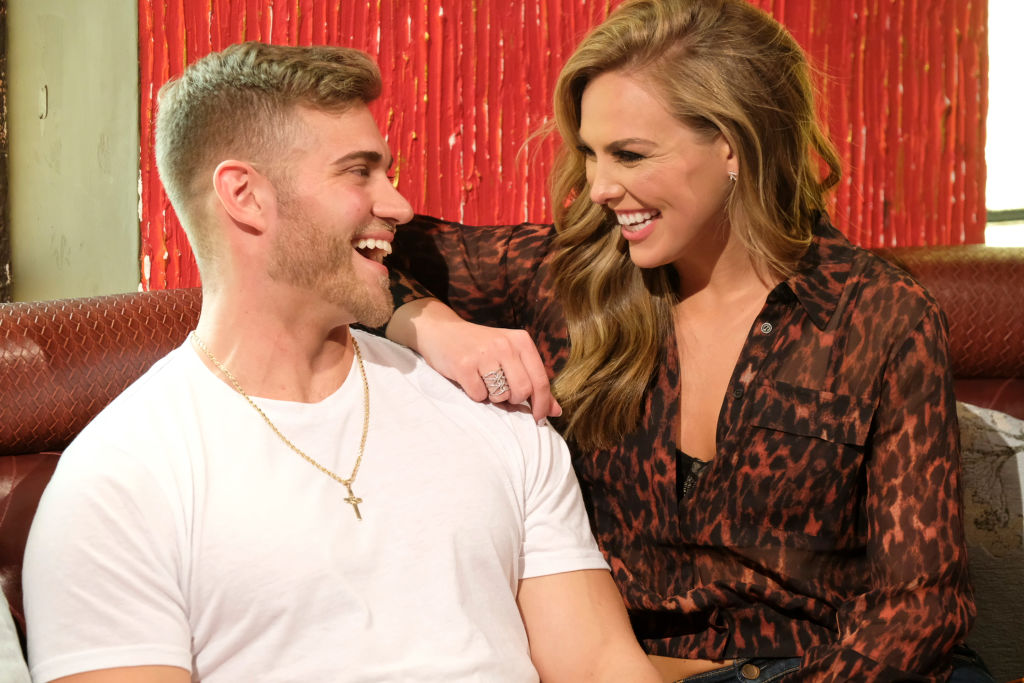 Hannah Brown was refreshingly honest with Luke P. about his attitude

In the most recent episode, she spoke her mind both to the camera and to Luke P. about how aggressive he's been in monopolizing her time.

"It's annoying when Luke P., like, tries to flaunt our connection in front of the guys. There have just been some, like, little red flags about how he carries himself that bothers me a little bit. It's like this fine line that I really think is attractive to, like, it's the most unattractive thing I've seen in my life," she said in an interview.

Right off the bat, Hannah B. felt a connection with Luke P. She gave him her first impression rose during the first episode and on the next episode, the two shared a hot makeout session (literally) behind closed doors. She was very much into him, but, as of this most recent episode, she's begun to detect a few red flags.

When Luke P. finally did succeed in getting Hannah B. alone, he voiced his concerns.

"I mean, I look at you, and you are beyond special to me," he said. "And you do fit, like, the perfect mold of what I've been wanting my whole life in a future wife. And here I am letting other guys develop a stronger connection, a stronger relationship with you. I get to see you put everything you have in each and every individual relationship. I don't know, I really don't think these guys just have what it takes to be your future husband."
Hannah B. then had to explain to him what it is he signed up for–that dating several men at the same time was just a part of the deal.
"That bothers me a lot. I feel like your confidence in this kind of makes me irritated in a way," she told him, not holding back.
"Well, look, can I just cut you off for a second?" he asked. "Honestly, I'm happy we're having this conversation."
"Yeah, hold on. Let me talk," she said. "I want you to, like, focus on me, and you do that, but you also don't respect that I do have other relationships here for me and that bothers me. I like confidence, but it's like, cocky in a way and I don't like that at all. I want it to change."
The difference between being bold and being disrespectful
Hannah B.'s spent a good part of her season so far asking that her men be bold. She's awarded bold behavior like being the first to steal her away during a cocktail party and sneaking into a closed room to come see her after the rest of the bachelors have left. But being bold doesn't mean contestants get a free pass to disrespect Hannah B.'s Bachelorette process. When she says she wants to talk to another contestant, she should be listened to. When she says "I'll come find you later," she should be listened to. It is not impossible for men to both be bold and respectful. We'll just have to see if Luke P. has it in him to do both.
Read more:'The Bachelorette': Hannah B. Says She 'Really Struggled' With Fantasy Suites