'The Bachelorette': Hannah B. Reveals The Real Reason for 'More Man Drama' This Season Than Ever Before
Whether it's The Bachelor, The Bachelorette, or Bachelor in Paradise, Chris Harrison always promises us a lot of drama. It's what makes reality TV so grossly satisfying. Just before Hannah Brown's season of The Bachelorette began airing, Chris Harrison put a slight twist on his usual promise: "the man drama is intense."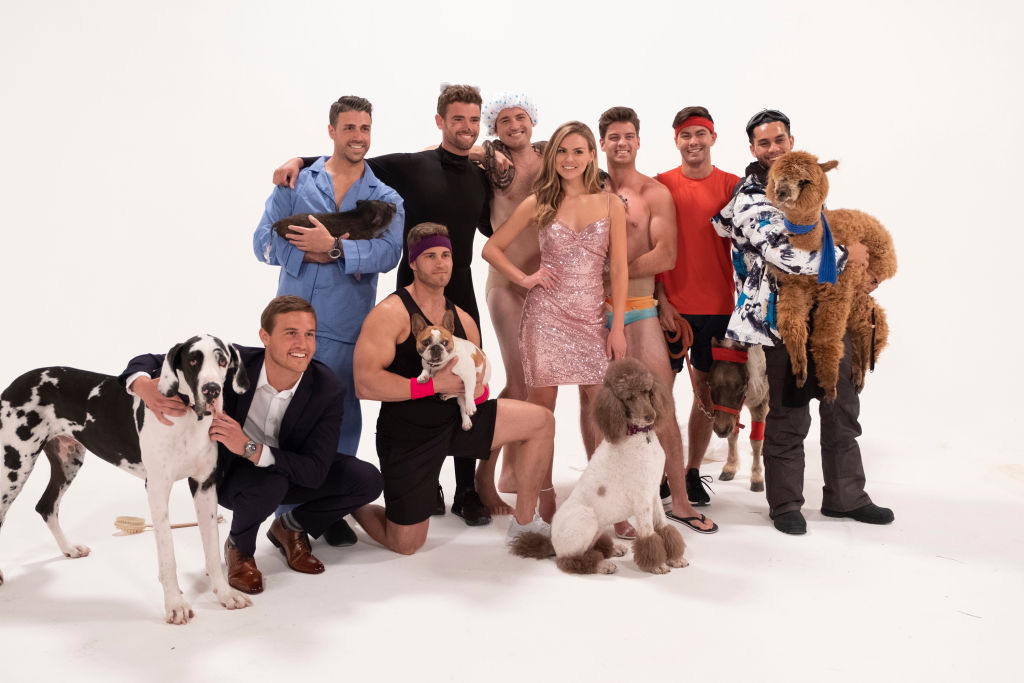 "There is more drama this season than we've ever had on any show, The Bachelor or The Bachelorette — the man drama is intense," He told The Hollywood Reporter. "It gets physical. They were just on fire. And I think a lot of that had to do with the guys being really on point, with even one of them kind of professing his love on one of the first dates. The analogy I give Hannah is that it's like you're drinking from a fire hydrant. It's a lot and sometimes, it's just too much. These guys were a lot for her to handle, but she held her own. It was rocky and it's been a lot for her."

So far, he's been absolutely right. In this season's cast, there are a couple of really polarizing contestants. One of those contestants just went home (Cam), and the other one just got a warning to cool his jets (Luke P.).

Why there's more 'man drama' this season than ever before

During a recent interview with ET, Hannah B. was asked about why she thought there was so much more "man drama" this season, compared to seasons in the past.

"I think the reason there is so much man drama is because the guys are invested and care, and when you're passionate about something or someone and how you feel, then you have emotional reactions and responses to things," she said.

Her men are certainly responding emotionally. Luke P., in particular, has revealed himself to be a loose cannon. In the most recent episode, he found it almost unbearable to watch Hannah B. form connections with other men. After repeatedly trying to intercept her, she had to tell him to give her some space.

"I really was struggling last episode with 'OK, like, it's not just Luke P.' But him being like 'I'm starting to fall in love with you' was like 'Yay!' but also like 'Alright, that's a lot at one time. Let me not go all in right now because if I do that then what am I gonna do the rest of the time?' So I really did kind of have to pump the breaks for myself with him because I am one who would just zero in on somebody. And if we're looking right now, Luke P. was really easy for me to zero in on," Hannah B. told ET.

Hannah Brown's fence-jump moment

But even after Hannah B.'s talk with Luke P., the drama's not over.

The moment that's being teased as "Hannah's fence-jump" is the clip that shows the Bachelorette having a heated conversation with a contestant about sex. Hannah B.'s quoted saying things like "You don't own me" and "I've had sex and Jesus still loves me."

Hannah B. said that when somebody judges her character she can't help but to stand up for herself.

"For me to be that emotional about something–it's when somebody judges my character and what I stand for and tries to take ownership and have claim over me. I'm my own person and my own individual," she said. "So that is one thing that will really upset me is if anybody tries to define me as something that I'm not."

Read more:'The Bachelorette': Hannah B. Says Her First 'Indescribable Connection' Was With Luke P.