'The Bachelorette': Hannah B. Says It Was Awkward When Luke P. Told Her He Was Falling In Love With Her
It only took a couple episodes for one of Hannah Brown's contestants to tell her that he was falling in love with her. During a group date, in front of other contestants and a live audience, contestant Luke P. told Hannah B. that he caught the love bug.

Luke P. has already been a polarizing cast member on this season's Bachelorette. He was awarded Hannah B.'s first impression rose, but he doesn't seem to get along with many of the other men in the mansion. A preview teasing the rest of the season shows Luke P. screaming in a contestant's face and getting progressively more confrontational as time goes on.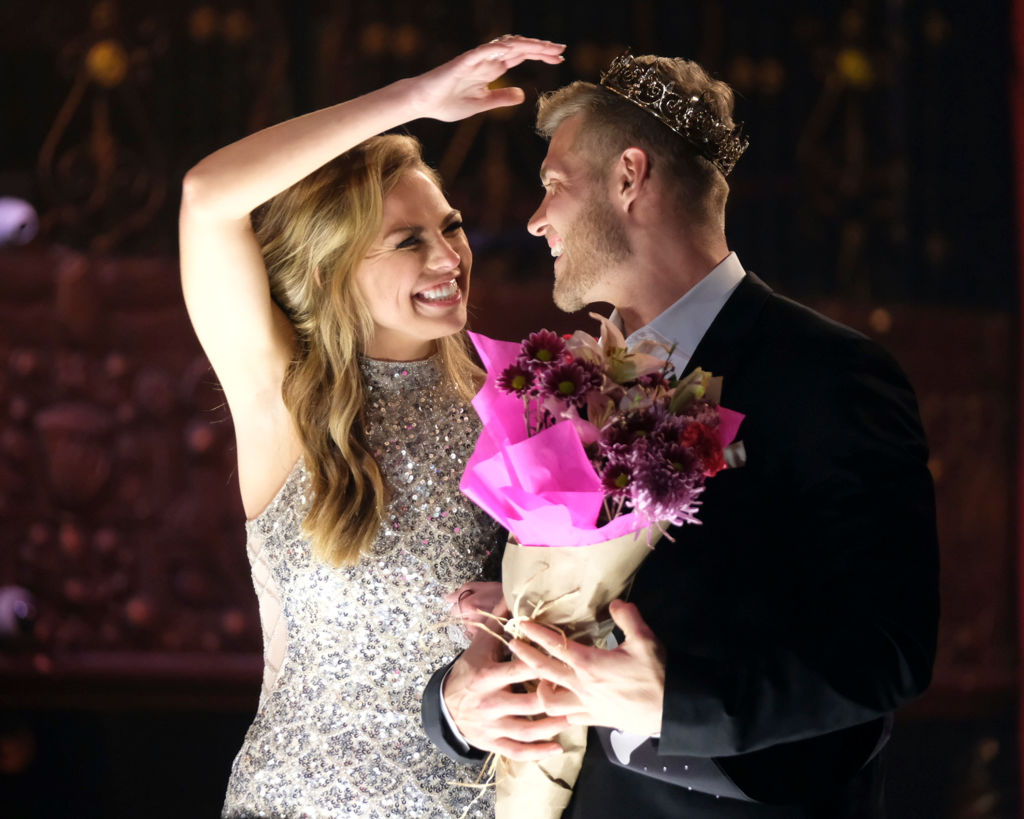 When the moment aired–the moment Luke P. announced that he was starting to fall in love with her, Hannah B. looked to be pretty happy. At the time, she didn't seem to think it was happening too soon.

Hannah Brown explains how she was feeling when Luke P. told her he was falling in love with her so early

In a recent interview with ET, Hannah B. walks us through her thought process that night.

"He was the first person I had a connection with. Like, real, indescribable connection with. So if anybody was gonna say it I would more so believe Luke out of anybody. But even when he started talking I was like 'Oh God, he's saying it. Are you really saying it? Yup, he said it.' So part of me was giddy because this guy that I'm starting to like more than likes me, but likes me at least. So there was excitement in that but at the end of the night, I started questioning it a little bit, too," she told ET.

Hannah B. said that she went on to the show knowing that this process wouldn't mirror falling in love in real life. She knew everything would be at an accelerated rate. So, in the moment, the early declaration didn't register as a red flag.

"I'm there for people to start developing feelings for me at this quick pace and so there was a part of me that was a little hopeful," she said.

Hannah Brown says it was awkward for Luke P. to tell her he was falling in love with her in front of other contestants
In addition to all the mixed emotions she was experiencing that night, Hannah B. says Luke's profession was, in the end, pretty awkward.

"Absolutely it was very awkward with all the other guys there, too, and an audience. Yeah, it was awkward in that moment. But then also a part of me was like 'Oh, I'm glad this guy likes me. But that's more than likes and now everybody knows how you feel,'" she said.

Read more:'The Bachelorette': Did Hannah B. Make The Right Decision Sending Cam Home For Trying to Get a Pity Rose?