'The Bachelorette': Hannah B. Says She 'Really Struggled' With Fantasy Suites
We're still early in Hannah Brown's season of The Bachelorette, but already the reality star is giving interviews about the fantasy suites episode. Especially since the season preview shown after the premiere showed Hannah B. having a heated discussion with a contestant about sex.

"I have had sex and Jesus still loves me," she says.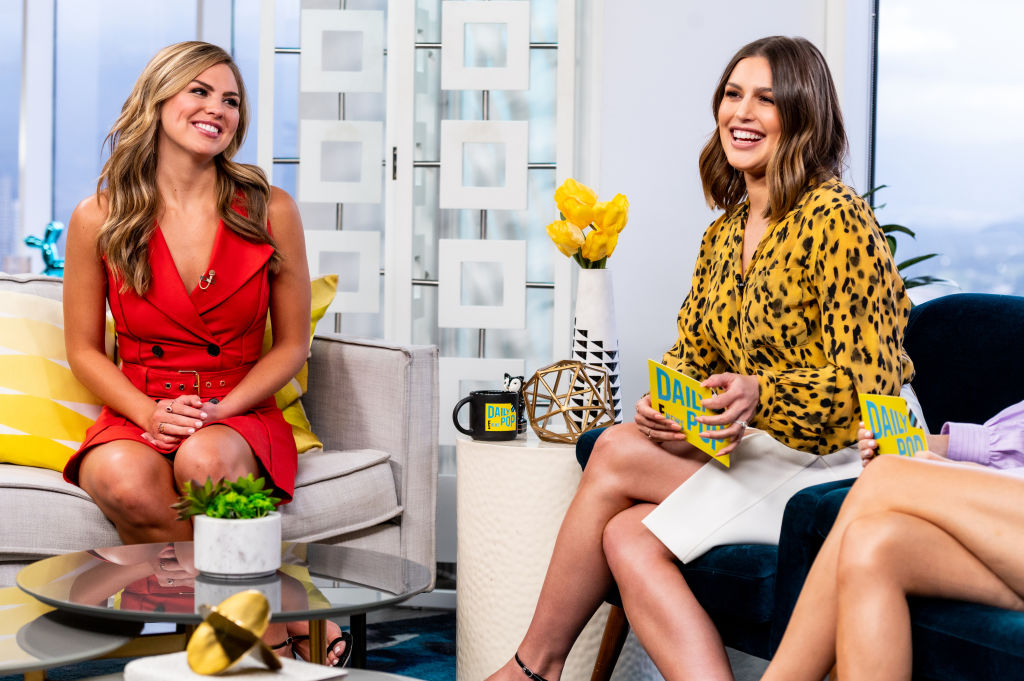 Hannah B.'s turning out to be another Bachelorette who's unashamed of and advocating for female sexuality.

"What's so funny is, I feel like I'm one of the least expected to [talk about my sexuality], because I am like, this Southern, prissy [woman]. I don't kiss a lot of guys. But every woman thinks about it, talks about it. We all talk about it with our girlfriends, and I'm just living my life and being real and speaking what I'm actually thinking. And look, he was like a dessert," she told ET, referring to the second episode where she had a hot, hot makeout sesh with contestant Luke P. (the winner of her first impression rose and the possible villain of the season).

Though she might not have intended to become an advocate for female sexuality, Hannah B. says she couldn't not speak her mind when she felt shamed for her sexual history by one of her contestants.

"I won't stand for it," she told ET. "I'm going to speak my mind about it."

Hannah Brown's sexual history first came up during Colton Underwood's season of 'The Bachelor'

Hannah B.'s feelings about her sexual history first came up during Colton Underwood's season of The Bachelor. She opened up to Colton and told him that she felt a lot of shame for a long time because she's a devout Christian and had sex before marriage.

"I shamed myself so much, I felt guilty for things. Even my first conversation about Colton, I talked about him being a virgin and me not, and how that really affected me, because I always thought that I would save myself for marriage and I hadn't, and how for a long time, I carried shame and guilt around. And then I realized that I shouldn't," she said. "Now that, honestly, my faith has grown so much and I've realized what a relationship with the Lord is really about, I don't have to carry that."

Fantasy suites were difficult for Hannah Brown

Despite where Hannah B.'s at now with her faith and sexuality, she told ET that fantasy suites were really hard for her.
"I really struggled with what I was going to do with fantasy suites, but I didn't really want to think too much about it until we got there," she said. "I had a lot of other things on my mind at that point… but really that was just a personal decision between me and whoever I decided to go into the fantasy suite with or decided not to."
No matter what she decided to do in fantasy suites, it sounds like Hannah B. will surely stand by her decision and continue to be unashamed.
Read more: 'The Bachelorette': Hannah B. Hints That She Possibly Didn't Get Engaged Or Find Love
Check out The Cheat Sheet on Facebook!