'The Bachelorette': Hannah B. Wants Bold So She's Getting Bold
We knew a few things about Hannah Brown going into her season of The Bachelorette. We knew she was a quirky southern gal with an awkward streak. We knew she was "real" and "raw." We knew we were going to get exactly what we saw. From night one of her Bachelorette journey, Hannah B. has made a couple things incredibly clear. She wants her contestants to be as "real" with her as she is with them, and she wants men to be bold.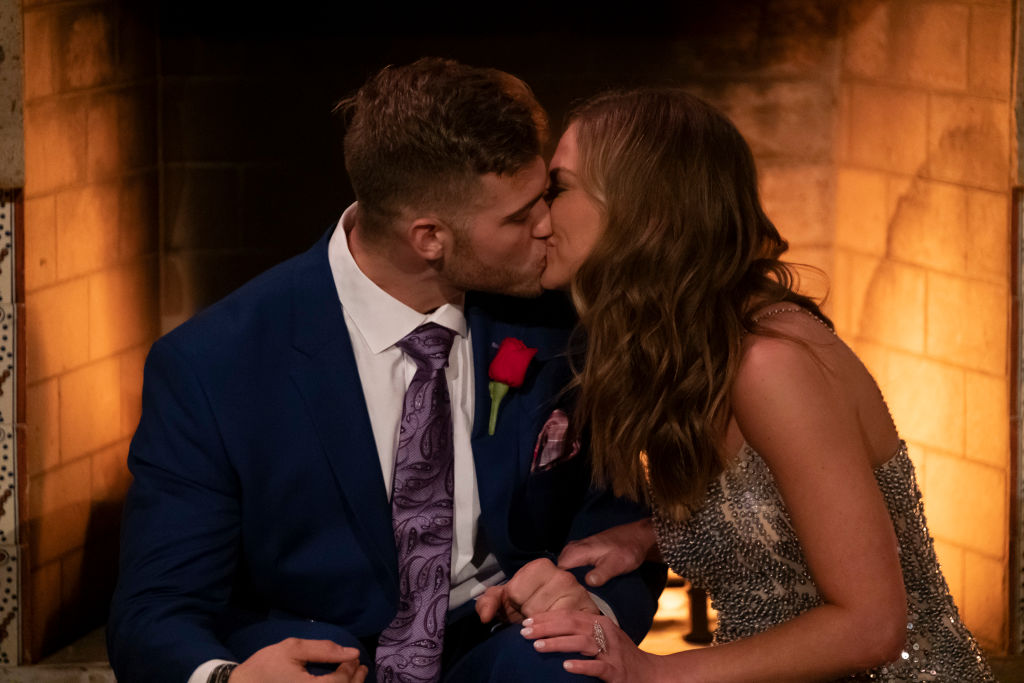 "Bold," in particular, has turned out to be the hot word of the season already. On her first night as The Bachelorette, Hannah B. awarded her first impression rose to contestant Luke P. Luke P.'s entrance involved him hopping on top of the limo and letting out a famous Hannah Beast roar. It got Hannah Brown's attention, and it was certainly bold. He was then the first man to pull Hannah B. aside to speak with her after she gave her introductory toast. Then, when Hannah b. found out that one of her contestants went on the show with a girlfriend, Luke P. was the first contestant to comfort her. Right off the bat, she was awarding bold behavior.

Luke P. and Cam were especially bold in the second episode of Hannah Brown's season of 'The Bachelorette'

During the second episode of Hannah Brown's Bachelorette season, the word "bold" kept coming up again.

Luke P. took the opportunity to tell Hannah B. that he was already falling in love with her. And during a group date no less, in front of several other contestants and an audience.

Contestant Cam took the repeated "bold" messaging to mean it was fine for him to crash the latter portion of the group date. He showed up with a bouquet of flowers and told Hannah B. that he just really wanted to see her. She said it was a happy surprise and she was glad to see him. Needless to say, the men who were actually invited to the group date weren't too pleased with Cam for cutting into their time with Hannah B.

Later, during the cocktail party, Cam took his boldness a step further and interrupted Hannah B.'s conversation with contestant Kevin. He told Kevin and Hannah B. that he had a surprise that involved all three of them and ushered them to a heart made of rose petals with some chicken nuggets in the center. Kevin was, obviously, annoyed and later told Cam how he really felt about the gesture, throwing chicken nuggets at him.

But this is what Hannah Brown keeps asking for. Bold men. The more she encourages boldness and the more she rewards bold moves, the more outlandish behavior she's going to get.

The right kind of bold

However, in a recent interview with Extra TV, Hannah B. recently spoke about the kind of boldness, specifically, she was hoping to see.

"I think that's really important for me, to have men be very bold but also make me know that it's about our relationship and not all the other stuff going on around us," she said.

So she doesn't want her contestants being bold just for the sake of being bold, and definitely not for the sake of getting their 15 minutes, she wants contestants to be bold in a way that's specific to her and their relationship.  

Read more:'The Bachelorette': Hannah B. Hints That She Possibly Didn't Get Engaged Or Find Love