'The Bachelorette': Hannah B. Wants a Man Who Looks Like He Hasn't Bathed In a Few Days
Hannah Brown's season of The Bachelorette's only just getting started, but already she's forming connections with contestants.

After coming off a bit inarticulate and awkward during Colton Underwood's season of The Bachelor, fans were worried Hannah B. wouldn't be up to the task of being The Bachelorette. But after the first episode, many fan worries were put to rest.

She appeared calm, poised, and happy to be there. She even stood up for herself when she found out that one of the contestants, Scott Anderson, came on the show with a girlfriend. She didn't even need Demi Burnette, Katie Morton, or Chris Harrison by her side to send him packing.

When she wasn't laying down the law to Scott, she was hitting it off with a lot of the men. Minus the Scott hiccup, she seemed to be having a really nice time.

What does Hannah B. want her future husband to look like?

ET's Lauren Zima recently asked Miss Alabama Hannah what she looks for in a man physically.

"Somebody that has that 5 o'clock shadow–like looks like they haven't bathed in a few days, but smells like they have," she replied.

So our Southern belle prefers her men on the grungier side–a real man's man.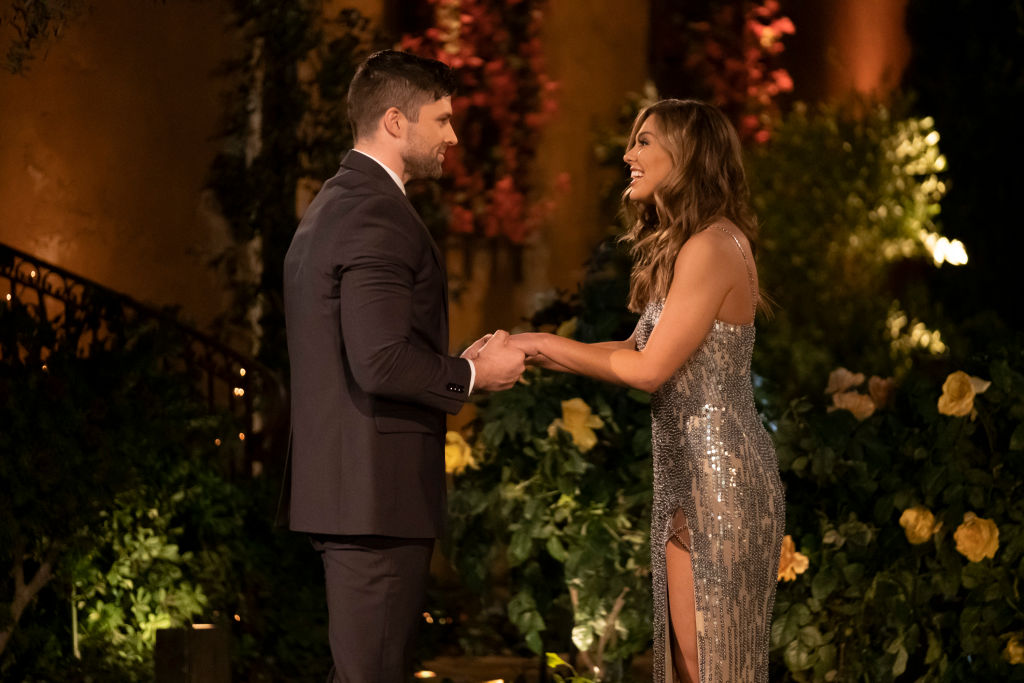 Unfortunately for Hannah B., all of the men who popped out of the limos during her first night at the mansion looked squeaky clean. Hopefully, they'll roughen up after night one.

The men who most resemble Hannah B.'s description are probably Cam, Dustin, Kevin, Luke P., Matteo, Ryan, and Tyler G. It'll be interesting to see how far these men go.

In addition to looking like they haven't bathed in a few days, Hannah B. says it's also important for her future partner to be "good-looking, no I'm just joking, kind of. They have to be honest, trustworthy, and in it for the long-haul."

Her biggest deal-breaker? "[being] a lying sack of poo."
Hannah B. wants to get engaged but only if she and her partner have 'unconditional love' for each other

Zima also asked Hannah B. if she plans to get engaged at the end of her Bachelorette journey (after Colton broke from tradition and didn't get engaged at the end of his season it's a valid question).

"That is what I hope for," she replied. "Of course my hope is that at the end of this is to have somebody that knows me, and knows all of me, and I know them, and I fell very confident about them getting down on a knee and asking to spend the rest of their life with me and I can say 'yes.' So that is what I'm hopeful for, but to get there I want unconditional, whole-hearted love. So that's the main goal and then an engagement I'm hopeful for. So absolutely."

Read more: 'The Bachelorette': OK, Hannah Brown's First Episode Wasn't That Bad

Check out The Cheat Sheet on Facebook!