'The Bachelorette': Hannah Brown Admits Luke P. Makes Her Cry the Most This Season
Hannah Brown and Luke P. (or Luke Parker) have a strong connection at the start of The Bachelorette. That all might take a turn given Brown's recent comments. It turns out the manager makes her cry the most this season. Find out what Brown said and more.
Luke P. got the first impression rose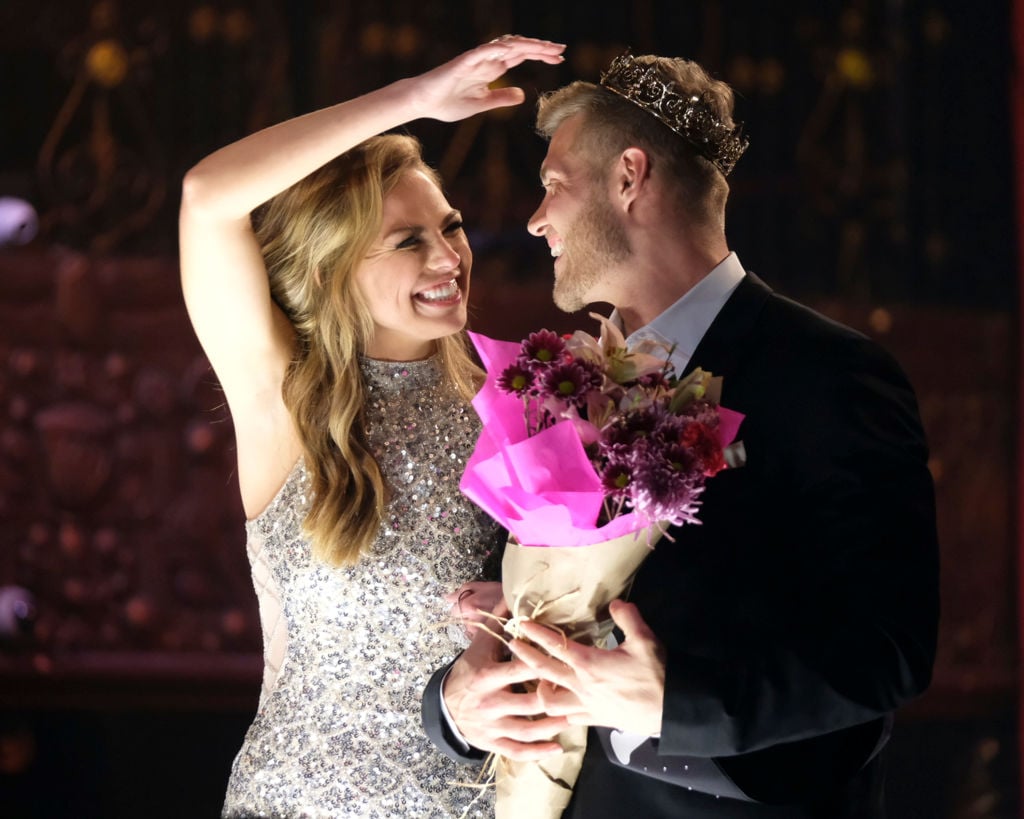 The front runner is typically determined by who gets the first impression rose at the end of the first episode. Parker took that spot by comforting Brown after it was revealed one of the men had a girlfriend shortly before coming on the show.
He might have gotten a strong start, but we know it won't be a smooth ride for Parker. In the trailer, we see him yelling in another man's face. He also posted on Instagram hinting that he might not be shown in a positive light this season.
"I want you all to know that I hope to be a source of encouragement posting about my motivation to be a better person and my love for God," he wrote in the caption of an Instagram picture. "I just want to be transparent and real with my posts so that people can see the real me. I'm not perfect, but I know the one who is."
He said he was falling for Hannah Brown in the second episode
There comes a point in The Bachelorette when contestants start telling the star that they're falling in love with her. That typically happens before home town dates, but this season got the ball rolling much earlier.
That's because Parker decided to say it in front of the whole cast while competing in the Mr. Right pageant. It shocked fans and the cast. Brown even wondered if it was genuine.
"I've been thinking about it. I was like 'Oh my god, I've not known this man for 48 hours.'" She then said, "It scares me" and "words are so important to me."
He responded with, "I did start developing feelings for you before I've ever met you."
Brown said Luke P. made her cry the most
The reality star has hinted that her journey on the show will be bumpy. When asked who makes her cry the most this season she told Entertainment Tonight, "Luke P." then "We'll see [why that is]."
She went on to talk about how his speech during the Mr. Right pageant made her feel. "It was very awkward with all the other guys there too and, like, an audience," Brown revealed. "It was awkward in that moment… but, I mean, honestly, part of me was kind of like, 'Oh, I'm glad this guy likes me, and that's more than like! And now everyone knows how you feel.'"
Brown also revealed what set him apart from other guys. "He was the person that I had the first real, indescribable connection with, I would say. And if anybody was going to say it, I would more so believe Luke out of anybody," she admitted. "[But] at the end of the night, I started questioning it a little bit too."
It looks like this might not be love at first sight after all. Fans will have to wait and see why Parker ends up making her cry the most.