The Bachelorette: Hannah Brown Defends 'The Bachelor' After Harsh Criticism
Kelly Ripa caught some serious fire for comments she made surrounding ABC's hit show The Bachelor. Recently The Season 15 Bachelorette herself, Hannah Brown, weighed in on the harsh comments.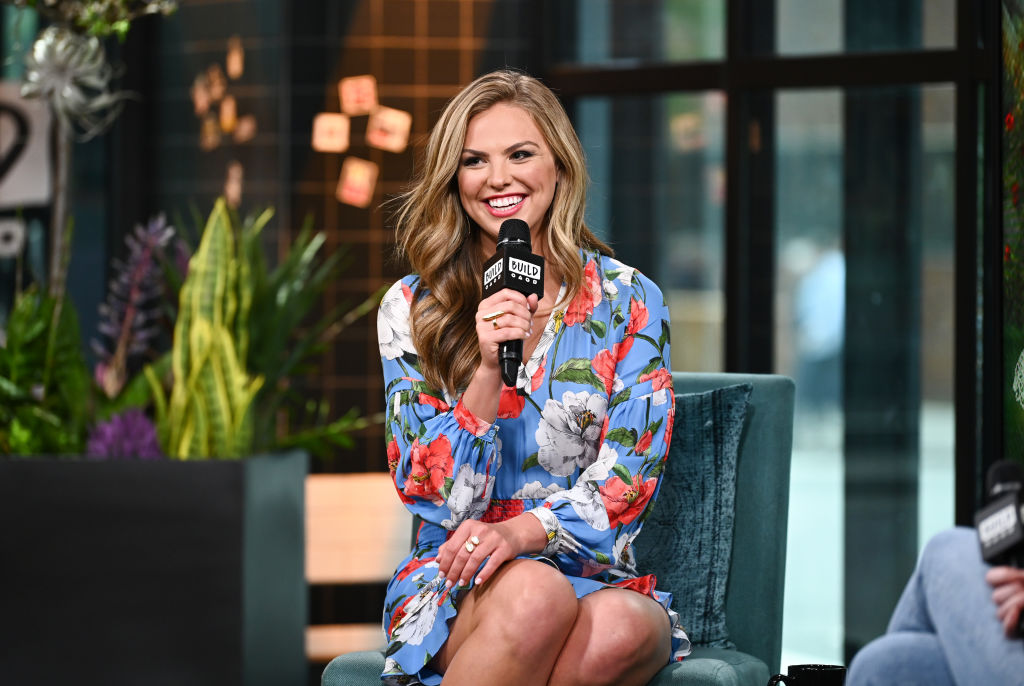 Following the backlash of Ripa's harsh comments, Brown went on to Ripa's show to defend the franchise and her involvement within it. Brown was nothing but gracious while coming face to face with someone who had called the show "gross."
Setting the record straight
When Ripa doubled down on her previous comments, stating that she didn't like the idea of women fighting over one man, the 24-year-old gave this thoughtful and poised response, "It's not women fighting against each other. Ultimately, it was one of the most empowering things I ever have done because I had to push myself and grow as an individual, and I did. And that's why I decided I wanted to be the Bachelorette."
Girl gang
Brown then went on to talk about how much she valued the female friendships that were formulated while she was a contestant on The Bachelor. "Some of my best friends came from this show and were really supportive. When you have a group of 30 people together, there's going to be people who don't like each other." Brown clarified. This completely undermines Ripa's statements that the show intentionally pits women against one another, and instead provides a valuable perspective. With so many personalities in one house, there's bound to be some inevitable fighting. But, any member of Bachelor Nation can easily tell you that the fighting is rarely about winning the heart of The Bachelor.
This is far from the first time we've seen contestants in the franchise express gratitude for the friendships that they developed throughout their respective seasons. When the new Bachelorette is announced, there's always a bevy of friends cheering them on from the sidelines. Multiple girls seem to rally around the chosen girl to wish her success and happiness on their journey. Last season's Bachelorette, Becca Kufrin, had the same level of support surrounding her also.
Furthermore, the women who join the show seem to remain friends long after their season is over. Cassie Randolph (winner of Season 23 of The Bachelor) remains BFF's with Caelynn Miller-Keyes despite the fact that Miller-Keyes admitted to still being in love with Colton during The Women Tell All. The pair are such good friends that Miller-Keyes actually lives with Randolph's sister, Michelle. Certainly, this doesn't reflect the narrative of women being pitted against one another.
Agree to disagree
Clearly neither Brown nor Ripa are changing their mind about the way they feel about The Bachelor anytime soon. However, we do respect Ripa for sticking to her guns and Brown for standing up for herself, her friends, and her shot at love.
Brown put it best when she said, "Kelly and I just agree to disagree. I also, at first, was very skeptical of the show. But, I'm here now, and I wouldn't be the Bachelorette if I didn't believe in the process and how it has made me so empowered to be myself… Instead of fighting, I made friends and I hope she picked up on that. We're all not fighting, we're really encouraging each other."