'The Bachelorette': Hannah Brown Doesn't Want America to Hate Jed Wyatt
Season 15 of ABC's The Bachelorette is over and so is the relationship between Hannah Brown and winner Jed Wyatt. By the time the couple made it to the finale, Brown had already admitted that she had ended things with Wyatt after she found out that he left a girlfriend back home to appear on the show. Though she was left heartbroken and disappointed, the former Miss USA contestant recently revealed that that doesn't mean she wants him to be turned into America's villain.
A quick recap of Hannah Brown's relationship with Jed Wyatt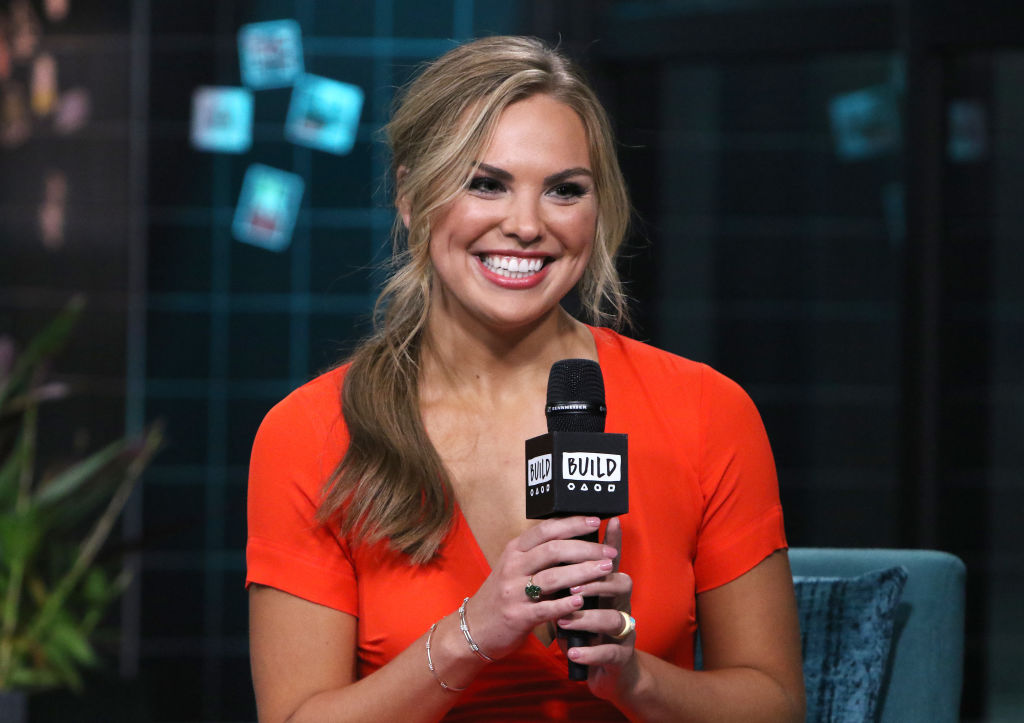 From the beginning of season 15 of The Bachelorette, singer/songwriter Wyatt was a favorite to steal Brown's heart. Fans loved him and it appeared that Brown was falling for him as well. When it came down to the final episode, Brown had to choose between Wyatt and another fan favorite: Tyler Cameron. Ultimately it was Wyatt that popped the question.
But shortly after the happy couple became engaged, People magazine published a story stating that Wyatt had left a girl back home to come on the show. According to Haley Stevens, the girl in question, the two were pretty serious. They had vacationed together in The Bahamas, exchanged "I love you" to one another, and Stevens had even met the parents.
Things between Wyatt and Brown began to unravel as more information was revealed about Wyatt's past relationship. According to Brown, Wyatt had actually brought up the relationship a couple of days after they got engaged. He told Brown that he had seen a girl briefly before ending the show, and ended things before he left town.
After comparing what she had read in the People story and what she had been told by Wyatt, Brown decided that she could not trust her new fiance. Brown ended the relationship saying that she didn't want to start a marriage based on dishonesty.
Runner-up Tyler Cameron may have a chance after all
Leading up to the show's final minutes, Brown obviously struggled with making a final decision on who she was going to choose. At one point she had to pull the car over and take some time to mull it over. So, naturally, you have to question whether this may open a door for Brown and Cameron.
It looks like Brown and Cameron are certainly keeping their options open. During the show's aftershow, Brown questioned Cameron on the possibility of exploring their relationship after the show. After telling her former date how she made bold moves, she asked Cameron whether he would like to go out for drinks and hang out. After the roar of the audience died down, Cameron responded simply: "tell me when."
But don't be too quick to ship Cameron and Brown, it looks like they are taking things slow. Though the 26-year-old was seen leaving Brown's apartment, the two don't appear to be exclusive. Just a few days later, Cameron was seen with model Gigi Hadid.
After the Florida native was seen out with model Hadid, Brown told Entertainment Tonight: "I have feelings, but I'm also single and he's single and I wanna keep my options open and he can keep his options open."
Why Hannah Brown doesn't want America to hate Jed Wyatt
After what could be considered an embarrassing end to her season, it may seem like Brown would be just fine with her former fiance being the target of America's hate. But as it turns out, that's not the case. When Brown appeared on Jimmy Kimmel Live, the late-night host joked about the situation and told Brown that there was a silver lining to it all: "The silver lining is that everyone in America hates Jed."
Brown laughed at the comment, but added, "I don't want them to hate him." We think the silver lining is that Brown has another chance to try to find the person right for her, whether that's Cameron or someone else.