The Bachelorette: Hannah Brown Opens Up About Her Faith
It certainly hasn't been an easy year for Hannah Brown. In the past few months, the bachelorette has been heartbroken multiple times on her quest to find "fierce love." Just when she thought she'd finally found it with former fiance, Jed Wyatt, it was ripped from her. When Brown found out that Wyatt had another …
It certainly hasn't been an easy year for Hannah Brown. In the past few months, the bachelorette has been heartbroken multiple times on her quest to find "fierce love." Just when she thought she'd finally found it with former fiance, Jed Wyatt, it was ripped from her.
When Brown found out that Wyatt had another girlfriend waiting on ice back home, she immediately called off her engagement. But, despite the 24-year-old's rocky journey, she has been very open about her Christian faith. Brown has been very candid about the fact that she relies on her relationship with God to get her through the tough times.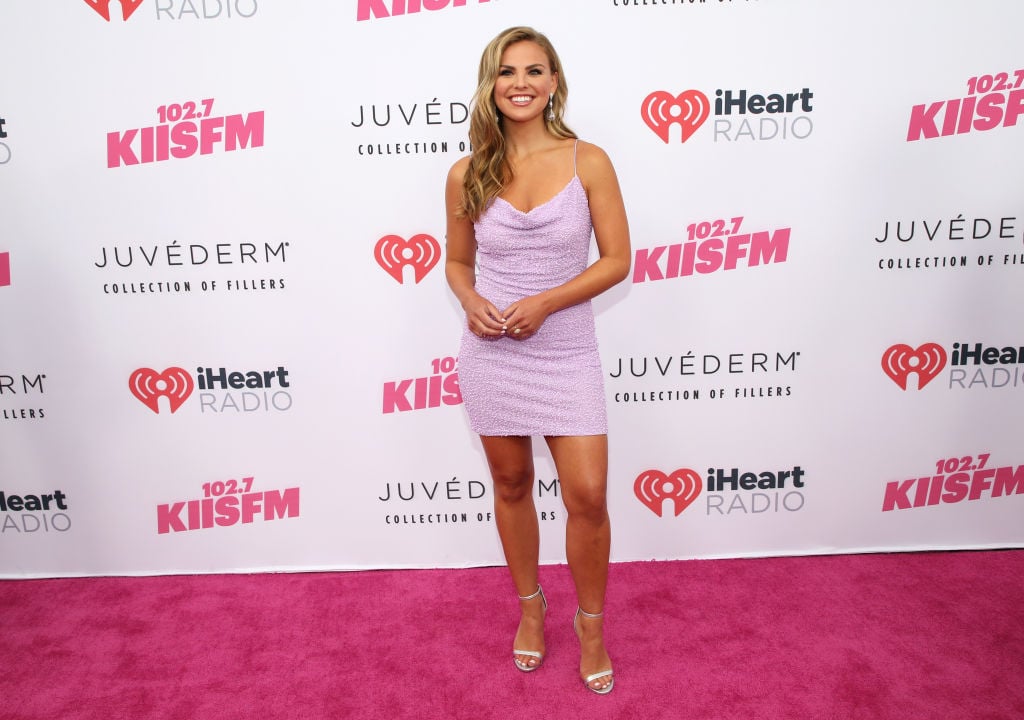 Jesus still loves her
A Southern belle hailing from Alabama, Brown has been open about her Christian beliefs since her tenure on The Bachelor. Brown also made several references to her relationship with Jesus on The Bachelorette. Many times on her season she mentioned that she'd been praying for guidance. Brown also attended bible study with Luke P. Additionally, spoke with her family about her religious values during her final episode. And who could forget her famous clap back to Luke P. after she confessed that she'd had sex in a windmill and declared, "Jesus still loves me."
Brown's faith is questioned
But Brown's openness about her religious background hasn't always panned out well for her. Because she was so open about her faith, the bachelorette got lots of criticism and critiques for the decisions she made (sexual and otherwise) and the way she chooses to live her life. "My faith has been questioned by thousands who don't know my heart, and my transparency with my decisions has labeled me promiscuous. Simultaneously, I've become a role model for young women and started bigger conversations around faith, and sex," Brown wrote in a recent Instagram post.
Brown confesses that she's overwhelmed
In the post, the bachelorette admitted that she was struggling to deal with recent events. It was a challenge for her to have people denouncing her faith because she did things that they didn't particularly agree with. However, Brown confessed that she found solace in her renewed faith. She vowed to continue putting her trust in Jesus' hands because she had the utmost faith in his guidance.
Relying on her faith for the hard times
"My spirit has the opportunity to grow and blossom from this place. Healing and restoration can happen. I can rest knowing that My Savior has compassion and wants to help and love me through this journey. I've just got to let Him. I don't know if I have been lately— but I am now because honestly, I think I would give out if I didn't," Brown continued
So yeah, I'm not going to struggle to disguise my weakness— I'm just gonna give over the keys to my main man Jesus and let him bless me through this ride. Isaiah 54:10," the bachelorette concluded. We're happy that Brown is finding a way to cope with this new chapter of her life. We wish her all the best in the next step of her journey.