'The Bachelorette': Hannah Brown Hasn't Spoken To Tyler C. Since He Started Dating Gigi Hadid
After she ended her engagement to Jed Wyatt, Hannah Brown famously asked her season runner-up, Tyler Cameron, out for drinks on national TV.
The proposition made Bachelor Nation hopeful that Brown would get her happy ending after all. But it's looking like Cameron has decided to fully pursue supermodel Gigi Hadid (the two were first photographed together just a couple days after he spent the night at Brown's and have been consistently hanging out ever since).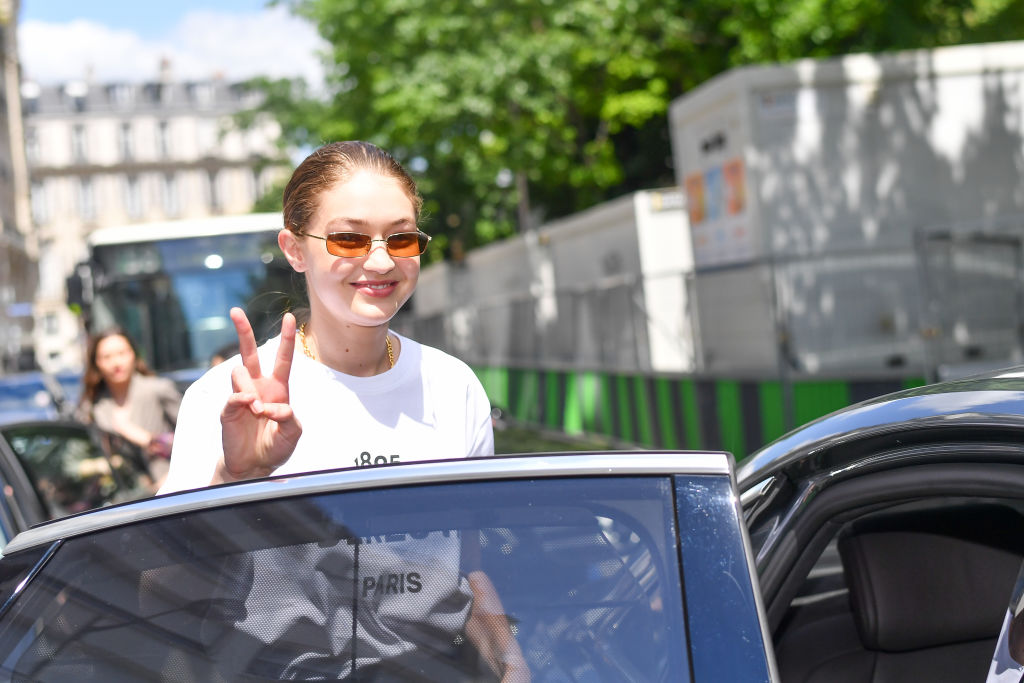 "Tyler lives in N.Y.C. now. He has his own place, but for their dates, they hang out at Gigi's," a source told People last week. "He is very public about going in and out of her place — you can tell that he wants to be seen. He is enjoying the attention he gets for dating Gigi."
Hannah Brown hasn't been in touch with Tyler C.
In a recent interview with Extra, Brown said that she and Cameron have not been in contact.
"I think he's been so busy. I've been so busy. I'm focusing on what's next for me and trying to get my bearings around this new city that I'm living in. I wish him well. And I know that he does the same for me," she said.
Brown insists that she has no hard feelings towards Cameron, but she does wish he would have waited a little longer before dating Hadid.
"When you are in the public eye, you do have to just be respectful of each other. And yeah, I wish I would've got a little bit more than two days. But, you know, it is okay," she said on the Bachelor Happy Hour podcast.
"He has every right to do whatever he wants because we were, you know, just hanging out, seeing where it goes. And I am completely fine with that," she continued. "It was a little confusing, but he can do whatever he wants to and I know that I can, too. And I am going to continue going onward and upward."
"Everything that I said that I feel like I want, deserve, the type of respect that I want from a man, I still believe that," she added. "I still am going to hold those standards for any man in my life. So I am going to wait on a man to give me that."
Chris Harrison says Tyler C. is hurting his 'Bachelor' chances
Chris Harrison has recently said that Cameron's current romantic life all but eliminates him from being a Bachelor prospect.
"If Tyler is bouncing around from girl to girl and loving the life and enjoying the limelight—which, by the way, good on him—that's fine. If that's what you want to do right now, I don't blame him…. But that's not someone we're going to want to have as our Bachelor or Bachelorette. So, it's about sincerity. It's about where you are in your life. And if that's where he is in his life, then he's not the guy for us," he told Entertainment Tonight.
Read more: Why Mike Johnson Thinks He'd Make A Good Bachelor