'The Bachelorette': Hannah Brown Is Very Sexual and She's Not Afraid to Show It
She may be from Alabama, but that doesn't mean Hannah Brown is afraid to let her sexual side show. Fans have been shocked and delighted about how Brown has been shattering stereotypes and embracing her sexuality this season, especially compared to last year's virginal Bachelor Colton Underwood.
During the season trailer, Hannah admits, "Honestly, like, I have had sex. And Jesus still loves me." She wasn't nearly this outspoken during her time as a contestant on The Bachelor, which is part of what makes her statements so surprising. Fans are happy to join her on her journey of finding love and, dare we say it, great sexual chemistry too. Which is also so important.
Only a couple weeks in and fans are fervently fanning themselves because it is getting seriously hot in here.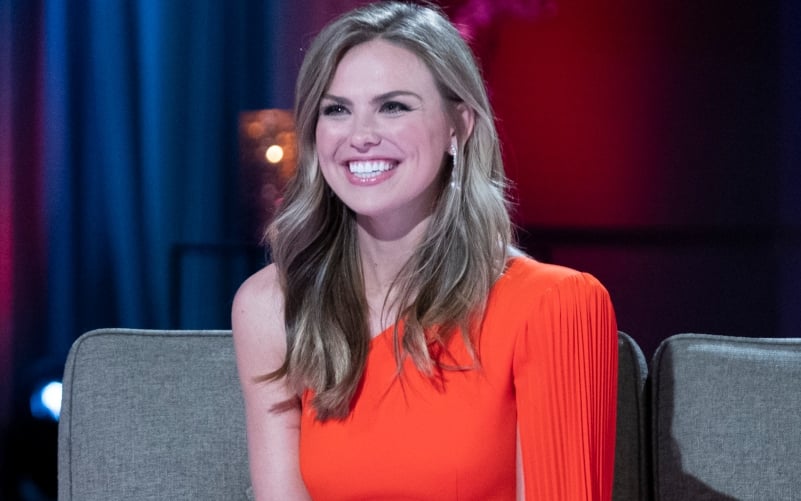 This season of 'The Bachelorette' is so steamy already
Skimpy outfits, romantic trysts, and Fantasy Suites are all expected on any episode associated with the Bachelor franchise. But for some reason, Hannah B.'s season is getting hot and steamy quicker than normal. For one thing, the chemistry between our lovely Bachelorette and Luke Parker, who's already being considered a favorite to win, is palpable. It helps that Luke is built like a Greek god and likes to show it—but it's also pure chemistry between the pair.
Things got provocative during Week 2, when Hannah said, "He's so hot. It's easy to get caught up in what this is," in a voiceover. She goes on, saying: "Can we just skip the main course and go to the dessert? Luke P. is the dessert."
Damn, Hannah!
'The Bachelorette' is facing criticism for being too sexual
As expected, critics are coming forward in response to Hannah's over-the-top sexually suggestive comments, which aren't just limited to Luke P. Her reaction to the Speedo competition proves that she's just as interested in the, ahem, physical qualities of a man as she is his heart and mind. And a few fans are taking issues with that.
One Bachelorette contestant from 2018 (Connor Obrochta) tweeted his response to her on-screen actions, saying, "Hannah you're supposed to find love and the one and only not a dude you want to just bang…." However, most people are thinking it's a double standard to assume Hannah should behave demurely while male Bachelors get away with much more physical interest without any backlash.
The rest of the season will have more sexually charged scenes
It's clear that producers are happy to let Hannah be Hannah and she's also fine with ignoring the haters. In previews of weeks to come, we see glimpses of our heroine engaged in all kinds of sexual situations, proving that this is about as different from a virginal Bachelorette as you can get. And she's fine with that.
Maybe she figures that people would criticize her no matter what, so she might as well be true to herself? Either way, we can't wait to see what comes next on this season.