'The Bachelorette': Hannah Brown Says She Learned About Her Power This Season
Hannah Brown's season of The Bachelorette took many turns. It was filled with drama because of Luke Parker, but she gave her reason why she's happy in the end. Find out what she learned from her experience and more.
Hannah Brown and Luke Parker's relationship has been filled with drama
Parker managed to get the first impression rose, but his time on the show has been rocky. That's because none of the other men got along with him, he tried to get as much time with her as possible, and he had heated conversations with Brown.
One of those involved him being angry for her naked bungee jumping with Garrett Powell on a date. "I know that your body is a temple and honestly like I'm just thinking of you holding him bare-skinned," he told her. He said, "It really pissed me off."
She responded by saying it wasn't a "sexual thing." Brown said, "But even if it was at this point it doesn't matter because you're not my husband. You don't own my body. You don't own me. It's my body."
Brown previously teased that her journey is unexpected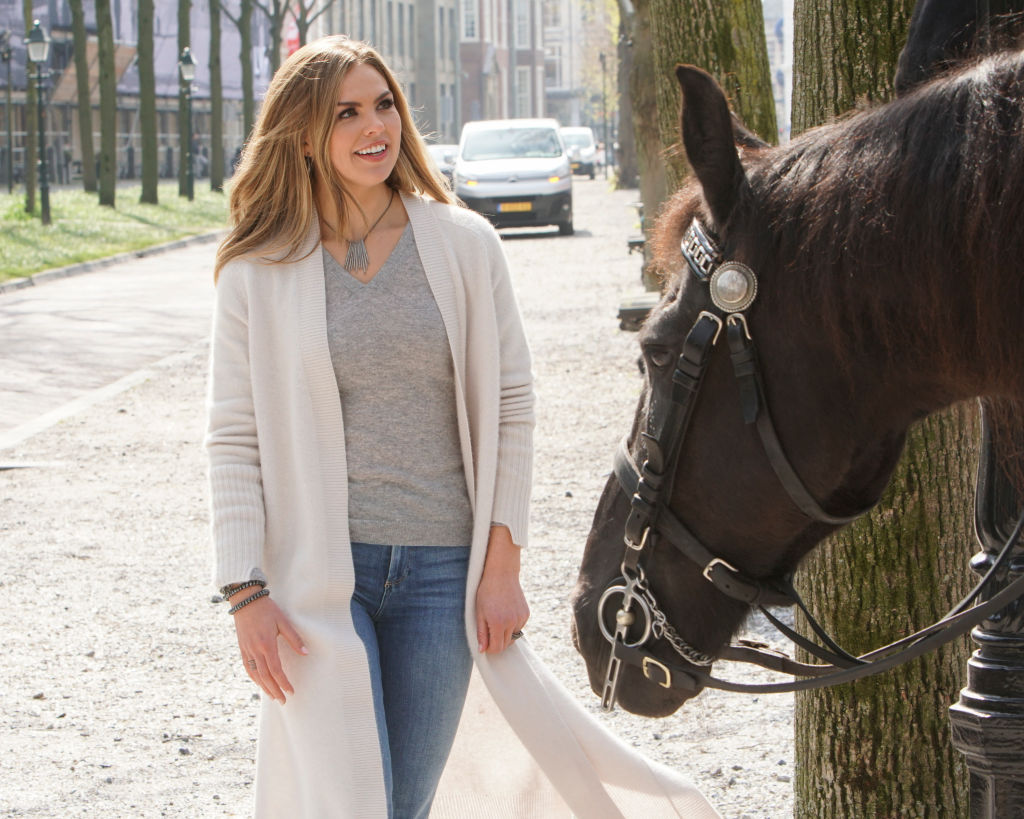 The Bachelorette typically ends with the star giving a man the final rose. He then will get down on one knee to propose with a Neil Lane ring. However, Brown's season has been unexpected the whole time and she talked about this.
"Everything–how it happened, was exactly how it was supposed to happen because I'm happy now. It just wasn't how I expected it to go," she told Extra.
The good thing is that she said she's happy now that it's done. "I am happy," said the beauty queen. "I am so happy. Were there moments that were hard for me? Absolutely. Was this journey what I expected it to be? Absolutely not. But sitting here now I can say that I'm so happy for everything that's happened and came out the other side alive and stronger."
She said that she has learned so much about herself in the end
Fans who watched this season are aware of how challenging it was for Brown. She seems thankful for the experience because of what she has learned.
"I am happy, because I've learned so much about myself, my strength and my power in what I will and won't allow in a relationship," the reality star told Us Weekly. "I am really blessed for this experience."
She recently was seen having another tough conversation with Parker who shamed her for having sex before marriage. Brown talked about what good has come from that.
"There's a list of this family that understand and that have just been really supportive, and I appreciate that," she said. "There's always gonna be people who just don't get it or don't want to get it, and I really can't focus on that, because I am working on bigger and better things than what people have to say about me. I think the slut-shaming and issues like that — that's a whole bigger problem in itself. It's not really directed at me, it's just an issue that we need to address on a bigger level."
Fans will have to wait and see how the rest of Brown's season will play out. It seems like she's at peace with her season.