'The Bachelorette': Did Hannah Brown Shade Luke P. With This Instagram Post?
Just before hometowns, Bachelorette Hannah Brown posted four photos to Instagram to give her followers a sneak peek of what's to come. Let's just say: one of these things is not like the other.

The first photo shows Brown smiling and embracing contestant Peter Weber, her signature red nose is in full effect. In the second photo, contestant Tyler Cameron wraps his arms around her, both are smiling from ear to ear. The third photo shows Brown hugging contestant Jed Wyatt–again, both are cheesing for the camera. But the fourth photo, the photo of Brown and controversial contestant Luke Parker, shows the two sitting side by side. Brown is smiling but Parker is not. While the other three photos are posed, Brown's photo of her and Parker is not. The look and feel of the first three photos and the last are completely different. 

Is Hannah Brown sending a message to her followers with her hometowns Instagram post?

For weeks, Bachelorette fans have been taking to Twitter and Instagram to share with Brown their feelings about Parker (spoiler: most of them are very negative). Brown, having signed a contract, can't engage with these comments so as not to give away any of her season.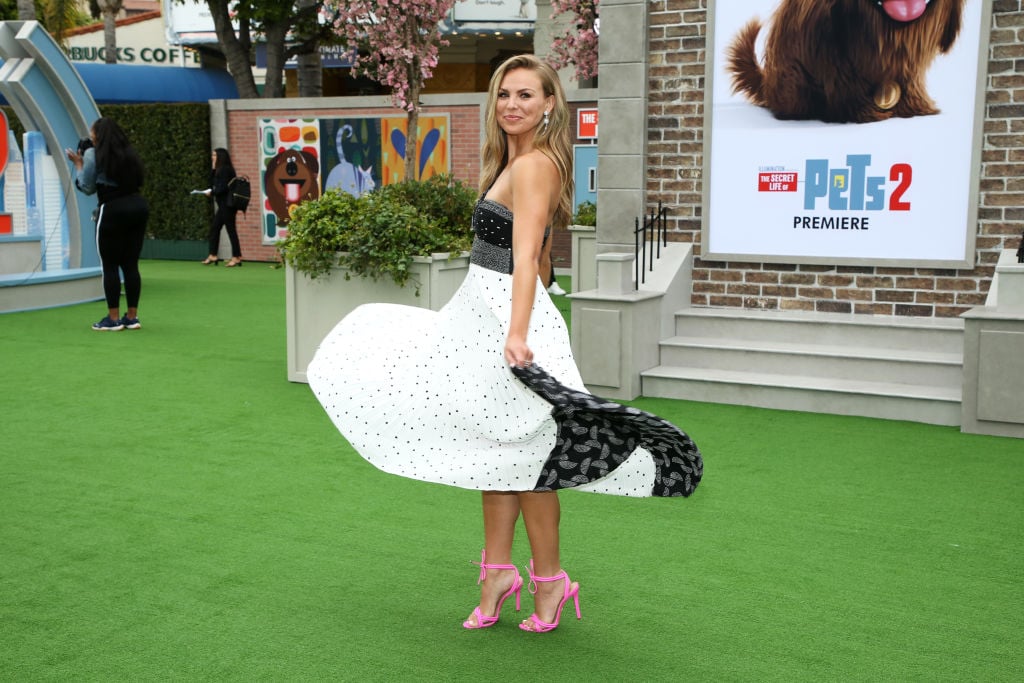 "Deff not luke I tell you that , but I lowkey want to see if his family is as nuts as he is," comments one fan on Instagram.

"Luke's faith needs some help. He needs to pray that God shows him how to be more mindful, respectful, and not throw bologna in people's laps. Hannah you seriously were blind to not see the red flags! Dump Luke," writes one fan on Twitter in response to this post from Brown.

"Hannah, I know you like Luke P but I've seen his kind and he is full crap!! He's playing you like a fiddle," responds another.

"They probably should have went ahead and done an exorcism on him. Boy has a LOT of demons inside and he has so many toxic traits. He needs all the prayer he can get," writes another.

But her Instagram post about hometowns could be a glimpse at her feelings concerning Parker post-show.

Brown has said before that she hopes Parker learns something from his time on The Bachelorette.

"This is a really hard position to be in where you can see you at your best and at your worst and you have to be able to deal with that. But ultimately, you said those things, you did those things, you have to take ownership over them. I think it's really important to take ownership of everything that you do and learn from that. So with Luke P. and anybody, I hope this is a learning experience where we can all continue to grow," she said in an interview with Et. 

Read more: 'The Bachelorette': Hannah Brown Says She Is 'Happy Now' But Her Ending Didn't Go As Expected