The Bachelorette: Hannah Brown Confesses She's "Struggling"
It's been a rough couple of months for our favorite bachelorette. Hannah Brown, fondly known to Bachelor Nation as "Hannah Beast" has probably dealt with more crap than any other bachelorette in the show's tenure. The 24-year-old has been lied to, had her Christian faith questioned, been the victim of unfair slut-shaming, and to top …
It's been a rough couple of months for our favorite bachelorette. Hannah Brown, fondly known to Bachelor Nation as "Hannah Beast" has probably dealt with more crap than any other bachelorette in the show's tenure.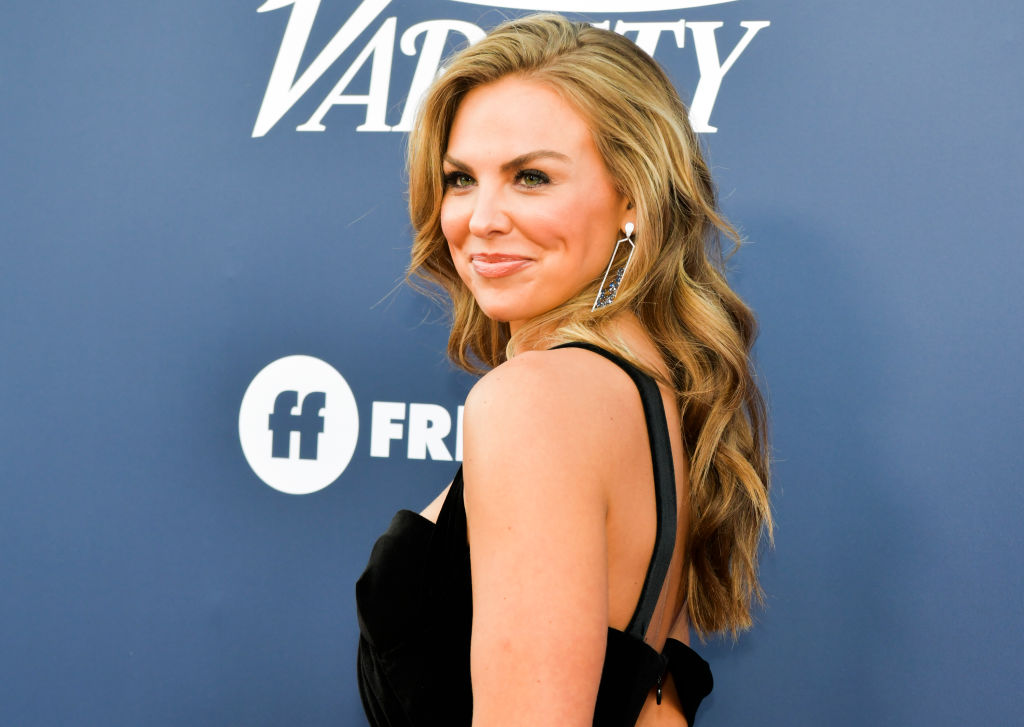 The 24-year-old has been lied to, had her Christian faith questioned, been the victim of unfair slut-shaming, and to top it all off just called off her engagement. After finding out that her former fiance, Jed Wyatt, had another girlfriend back home, the beauty queen broke off the relationship saying "I won't date a liar."
A rough couple of months
Though Brown seems to be taking the fallout from her season all in stride and appears more confident than ever, she's been very candid about the fact that she is struggling. Truly, who wouldn't be after having the year that Brown has? Let's not forget she was already heartbroken earlier this year after she was dumped right before hometowns by Colton Underwood immediately after meeting his parents.
Still, Brown managed to put her past heartbreak aside and committed herself to finding the "fierce love" she deserved as the bachelorette. Unfortunately, her journey didn't go exactly as expected, and Brown has been processing her emotions from the past several months. Recently, the 24-year-old got candid on Instagram and shared some of her innermost thoughts with her Instagram following.
Brown admits she's been struggling
"I've been journaling tonight and I just wrote a book on my new post. It's too long to probably read (trust, I get it) but sharing a little bit of what's going on in this heart of mine," Brown wrote on her Instagram story. She then directed fans to her Instagram post, which reads like a stream of consciousness.
"Honest policy: I'm struggling. Life is so different. Since last August, I've been a pageant queen, a bachelor contestant, and the Bachelorette. I've been in love with multiple people, I got engaged, I broke off an engagement, and I shared it all with millions of people. My faith has been questioned by thousands who don't know my heart, and my transparency with my decisions has labeled me promiscuous. Simultaneously, I've become a role model for young women and started bigger conversations around faith, and sex," Brown began the heartfelt post.
The bachelorette gets candid
"I'm living on my own for the first time and shuffling through this life of next steps with press, media, and opportunities galore. I miss my friends and family who have watched my life explode. I feel guilty because I don't have the time or emotional capacity to fill each of them in on my life right now. I can't keep up with the people who matter most, because I can barely keep up with my own life right now," the bachelorette confessed.
Bachelor nation supports Brown
Brown ended the post on a more positive note. Citing her Christian faith, she expressed hope that she would come out of the other side stronger than ever. Bachelor Nation and bachelor alums alike quickly threw their support behind the bachelorette. We wish her nothing but the best as she embarks on the next step in her journey.