'The Bachelorette': Hannah Brown Photobombed T. Swift & Fans Are Living
Hannah Brown never fails to disappoint. The Alabama native has been bringing Bachelor Nation joy since day one of her being The Bachelorette. Though her season didn't necessarily go according to plan (her ex-fiance had another girlfriend back home) that hasn't stopped Brown from living her best life.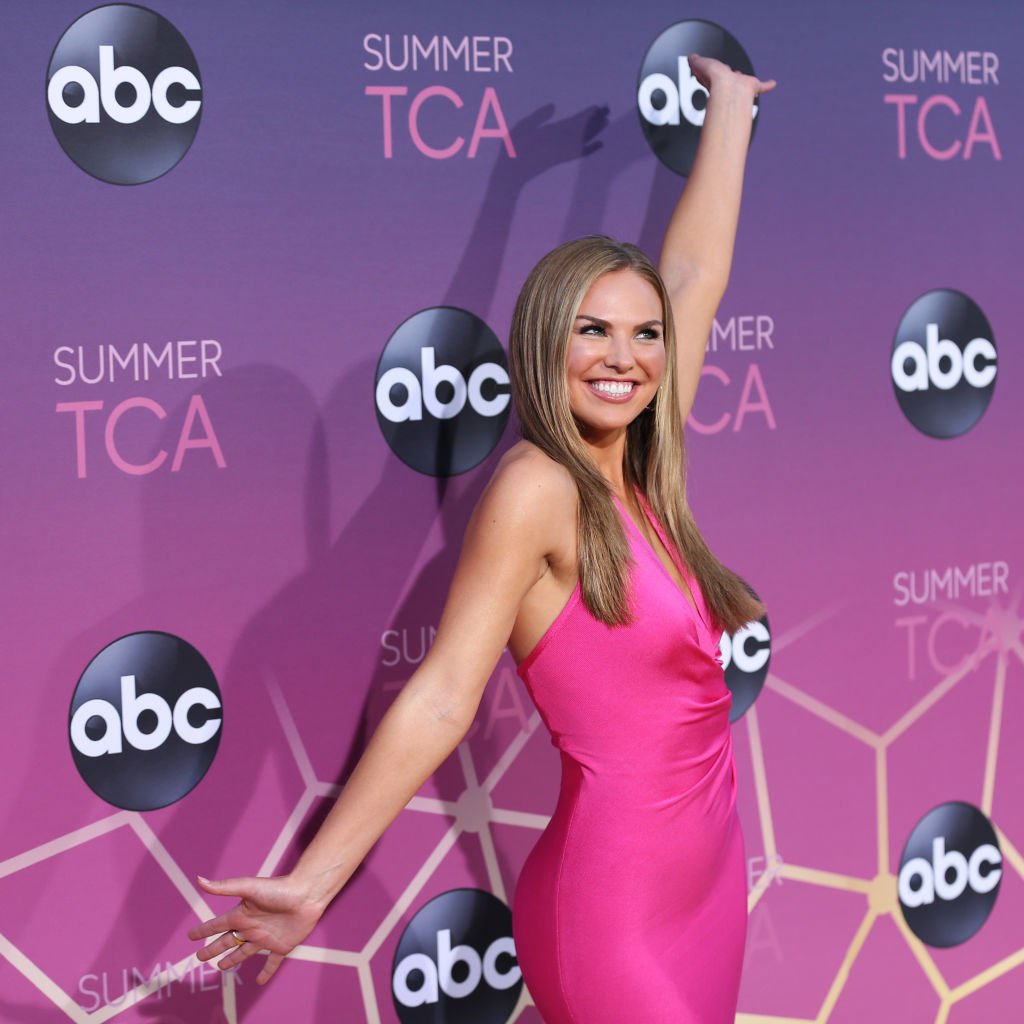 From engaged to single lady
Brown's journey on The Bachelorette may be over, but it seems like her new life is just beginning. After a season of heartbreak, Hannah Beast is fully embracing her status as a single lady. Earlier this week, it was announced that she is joining the new season of Dancing with the Stars, and the 24-year-old could not be more excited.
Dancing with the Stars
While many of her fans are hoping that she finds love on DWTS, Brown is not at all concerned with that element of her life. Instead, she is hell-bent on showing fans other sides of herself that extend far beyond being the bachelorette. In a recent interview with US Weekly, Brown was quick to relay that she is focused on herself and growing into the person she's always want to be.
"Not talking about relationships, I'm talking about my dance skills. I don't think I can … nope, not there right now. I have blocked [romance] out right now. I'm focusing on Hannah and working on continuing to get stronger and I'm excited for Dancing with the Stars to continue telling my story in a different way, and that doesn't mean looking to find a partner. There's more to Hannah than that," Brown declared.
Life beyond The Bachelorette
And Brown hasn't been shy about showing other facets of her life with her fans. Over the past few weeks, she has opened up to her social media following about what her life has been following The Bachelorette. Brown has been working through her complex emotions with journaling, traveling, setting up new career opportunities, and attending plenty of public events.
Photobombing Taylor Swift
One of Brown's most recent events was when she attended the concert that Taylor Swift put on for Good Morning America ahead of the release of her seventh album, Lover. Brown has been a fan of Swift for years now and has openly expressed her love for the songstress. Back in June, the former beauty queen got a picture with Swift following the "ME!" singer's performance at Wango Tango.
Beings such a huge fan of Swift, Brown couldn't resist the opportunity to get yet another picture with her at the GMA concert. "Sure, I photobombed this…but come on it's @taylorswift, @tiffanyhaddish, and the GMA girl squad. No chill needed," Brown captioned a recent picture of herself jumping in on a picture with the aforementioned people.
Fans show their support on Instagram
Of course, Brown's fans were thrilled that she was bold enough to photobomb other celebrities. Immediately, they began to profess their absolute support of the former bachelorette. "Massive Queen Energy happening in this pic. We stan," one fan wrote. "I would be highly disappointed if you didn't photobomb. Happy to see you are living for Hannah," another chimed in.
One fan even pointed out that they could see Brown being a TV host herself. "I can see you on a morning show! You would be great!," the supportive IG user wrote. "You go, girl! You are powerful. You are an inspiration. Seeing you living your best life makes me so happy and hopeful! God ALWAYS has a plan ;) ," another supporter wrote encouragingly.
Honestly, it's been so much fun watching Brown live her best life despite the unexpected things that life has thrown at her in the past few months. And, in conclusion, we stan harder than we did before.