'The Bachelorette': Hannah Brown Tells Fans Not To "Compare" Her To Gigi Hadid
Just because Hannah Brown's season of The Bachelorette is over doesn't mean the drama is. 

Brown gave her final rose to controversial contestant Jed Wyatt. But after finding out that he came on the show with a girlfriend, she ended her engagement.

"He told me it was nothing. It was hard to hear but I tried to let that go. Then a few weeks later I get news that there was a People Magazine article that was out and I start reading it and it was not the same story that I was told. The article said that he didn't really end the relationship before he came here. The extent of that and what was withheld from me after I've already said 'yes' is not ok. Jed has muddied the waters of our future together and it's not what I thought I said yes to," she said during her season two-part finale.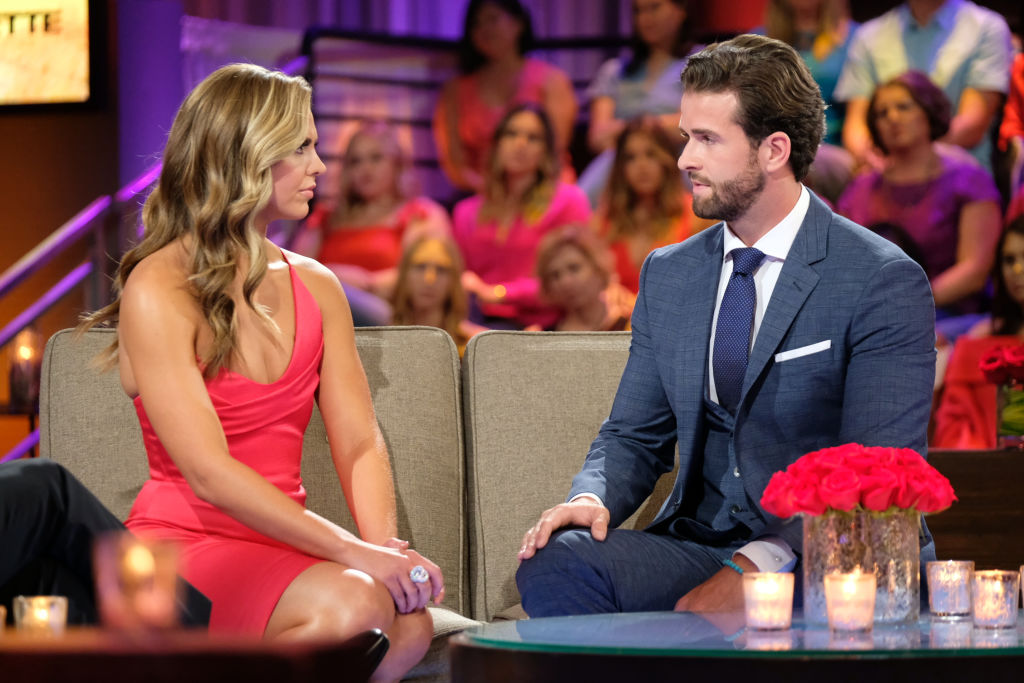 She continued: "I don't know if he understands the depth of how much this hurts me. This last week has been the hardest week of me either screaming or crying or falling to my knees not knowing what to do. I love the person I got engaged to. I don't know how I feel about this person."

At the end of "After The Finale Rose," Brown did something unprecedented. She asked her runner-up, Tyler Cameron, out for drinks as a "single girl." He, of course, said he'd love to.

Bachelor Nation isn't losing hope about Hannah B. and Tyler C.

A few days later, he was photographed outside of her place in Los Angeles with an overnight bag in his hand. The photos sparked hopeful excitement from Bachelor Nation, but Brown has said in interviews that she and Cameron spent the night just talking "about everything."

"We definitely hung out and talked about everything and… I know nobody will believe me [about] just hanging out and actually talking but it was good to be able to catch up. We had a lot to talk about," she told ET.

Cameron was photographed leaving Brown's place on a Friday morning. On Sunday evening, he was photographed out with Gigi Hadid in New York. He reportedly spent the night at her place, too. Then on Monday night, the two went bowling together with some friends.

Much of Bachelor Nation was hopeful that Brown and Cameron would get together, especially after learning they spent the night together.

"ok listen ALL I'M SAYING IS if hannah has to watch tyler date gigi hadid it'll def suck rn – but it wouldn't be the FIRST time a sister dumped her loser fiancé, waited out the new gf, and successfully won back the dude she turned down," one fan tweeted along with a photo of Karen, Jim, and Pam from The Office.

Hannah Brown's message to her fans about Gigi Hadid

But amidst all the Hannah vs. Gigi talk, Brown posted a message to her Instagram stories asking her following to stop comparing her to Hadid. 

"I am forever so thankful for the love and support you all show me. However, supporting me doesn't mean you have to compare me to anyone else. I want to make sure that we are all remembering to uplift other women and not tear them down. 

XOXO,
Han"

Read more: 'The Bachelorette': Jed Wyatt and His Ex-Girlfriend, Haley Stevens, Are In This Dating App Commercial Together