'The Bachelorette': How Do Rachel Lindsay and Bryan Abasolo Plan to Get Married?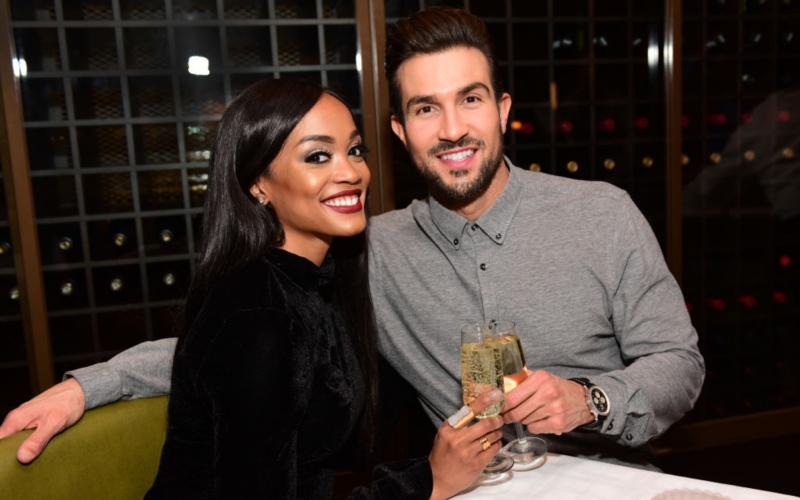 Season 13 of The Bachelorette ended with Rachel Lindsay and Bryan Abasolo getting engaged. The couple has been planning their wedding for some time, but now things are coming together. Find out how the two plan on getting married from their date, location, and dress designer.
Rachel Lindsay and Bryan Abasolo will marry in a destination wedding at the end of the summer
"It will be a destination wedding and it will be toward the end of summer," Rachel Lindsay told People "that's the biggest hint that I can give." Although we have the season, Lindsay isn't ready yet to reveal their exact wedding date.
The reality star also teased more about the location to Entertainment Tonight. "It will be a destination wedding in a warmer location, closer to Colombia, where Bryan's from, but it's not in Colombia," she said.
She will wear a dress from designer Randi Rahm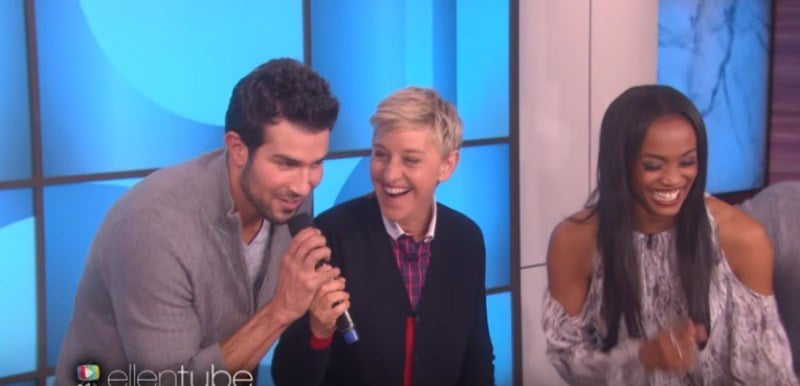 There is still a big thing left on the future bride's to-do list. "We're excited, and now I have to hurry up because it's just six months away," she said according to People. "I have to start picking out a dress."
Lindsay does know which designer she will be going with and that's Randi Rahm. The dress she wore on her first night and the one she wore for her proposal on The Bachelorette was from this designer. This might be surprising since Rachel Lindsay previously gave a different timeline and a different outfit option for her wedding day.
"I keep saying winter wedding," Lindsay said to Us Weekly."Which more so with the process of everything is what it's looking like, but honestly I could elope with Bryan tomorrow and it's so funny because my mom texted me the other day and she goes, 'Secretly I would love for you to just elope.' The family loves him."
She also added that she wasn't planning on wearing a dress for the big "I know I don't want to wear a dress, I'd rather wear a suit," she told Us Weekly. "I want a high waisted pant, maybe like satin…silk might be a little too much and then I want it to go down, I want wide leg…I want maybe like a lacy top, very sexy, and then a blazer, but maybe with shoulder pads, just very sexy."
The wedding will be a mix of their cultures
Rachel Lindsay also revealed that the ceremony will represent both her and Bryan Abasolo's cultures. "Bryan is Colombian, I'm black, and it is very important that the wedding reflects both of that, even into the reception," she told People. "I want to bring some Colombian traditions. A lot of his family from Colombia will be there, because the wedding will be at a location much closer to Colombia."
So the couple will get married somewhere closer to Colombia at the end of the summer. The exact date of the big day has yet to be revealed.
Read more: 'The Bachelorette': What Happens to the Engagement Ring When Couples Break Up?
Check out The Cheat Sheet on Facebook!