'The Bachelorette': How Hannah Brown Responded to a Fan Who Says She's 'Overrated'
Hannah Brown's been inspiring spirited debate among Bachelor fans since she unleashed the beast on Colton Underwood's season. When she became the bachelorette, she inspired conversations about feminism, religion, and modern dating. Because she elicits topics people feel so passionate about, Brown's garnered herself a passionate fanbase as well as passionate critics.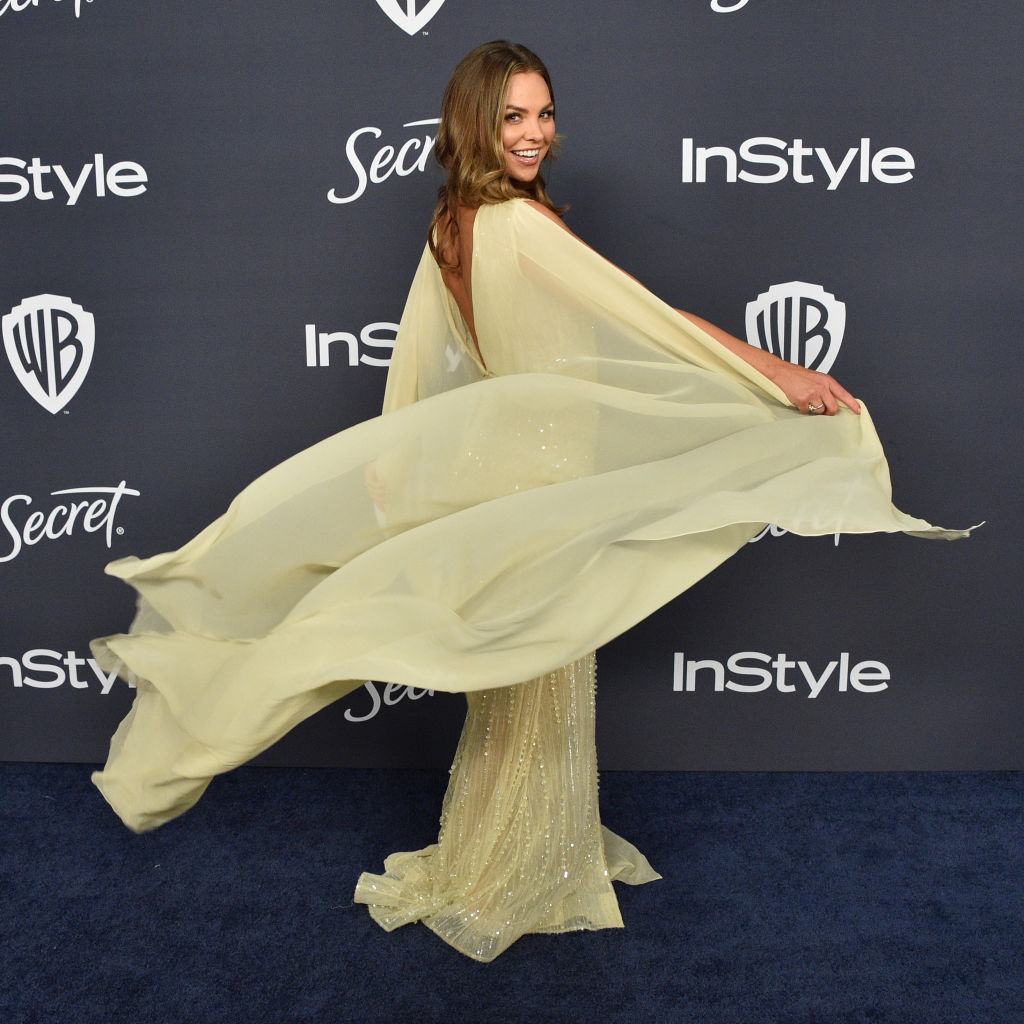 When Brown appeared on the first two episodes of Peter Weber's season of The Bachelor, her fans and naysayers had a lot to say about the cameo.
Brown went on to lead a group date but broke down backstage in the middle of it all. Weber found her alone, crying and the two got to talking about their unresolved feelings for each other. Weber told Brown he was upset she asked Tyler Cameron on a date instead of him and Brown asked him to "catch a flight" with her. He considered it, but ultimately said goodbye to Brown and returned to "the girls."
How fans felt about Hannah Brown's cameo on Peter Weber's 'Bachelor' Season
Some fans felt Brown and Weber's chemistry was undeniable and that they should be together. Other fans felt Brown had her chance with Weber and she should leave him alone.
After the episodes aired, Brown tweeted about her controversial cameo.
"It seems I'm a very controversial subject. Honestly, nothing new here," she wrote.
"Nothing new, just seeking attention," responded one Twitter user.
"I'm tweeting my usual all aboard the #HannahB train . We need a show with just @hannahbrown as the star… BEAUTY IS A BEAST Hannah is the reason a lot of us are watching," responded another.
The rest of the responses go back and forth like that, alternating between almost hyperbolic supportive rhetoric and tweets like "Please just disappear."
The third episode of Peter Weber's season of The Bachelor didn't include Brown. But her name did come up when Weber spoke about his fear that contestants were there "for the wrong reasons," (like Jed Wyatt on Brown's season).
Do fans think Hannah Brown is 'overrated?'
As the episode aired, one Bachelor fan tweeted: "Am I the only person who thinks @hannahbrown is overrated #ConfusedAboutTheHype."
"yeah I don't get it either," Brown responded.
The tweet received impassioned responses from those who disagree.
"reason 193729 why I love her," responded one fan.
"Did you have to @ her just to make sure she read that? She's a real person," wrote another.
It also received a few responses that agreed.
"Absolutely! I am over her! Loved her initially but she's overexposed now," wrote one Twitter user.
"I believe it also!! Let's move on from the d*mn broad!!" responded another.
Though it seems some Bachelor fans are growing tired of Hannah Brown, it looks like she has a lot more supporters. Even if she isn't the next bachelorette, we're sure we haven't seen the last of the former beauty pageant queen.
Read more: 'The Bachelorette': Hannah Brown Received Two Unsolicited Lewd Pictures From Men This Week