'The Bachelorette': How Jed Wyatt Really Felt About Haley Stevens
'The Bachelorette': Jed Wyatt reveals how he really felt about Haley Stevens and their alleged relationship.
Jed Wyatt won Hannah Brown's season of The Bachelorette but his engagement to the reality star was short-lived. A few weeks into the season airing, a woman named Haley Stevens came forward saying that Wyatt was her boyfriend and he initially intended to return to her once filming was over. 

When Brown heard about Wyatt's previous relationship with Stevens, she called off their engagement.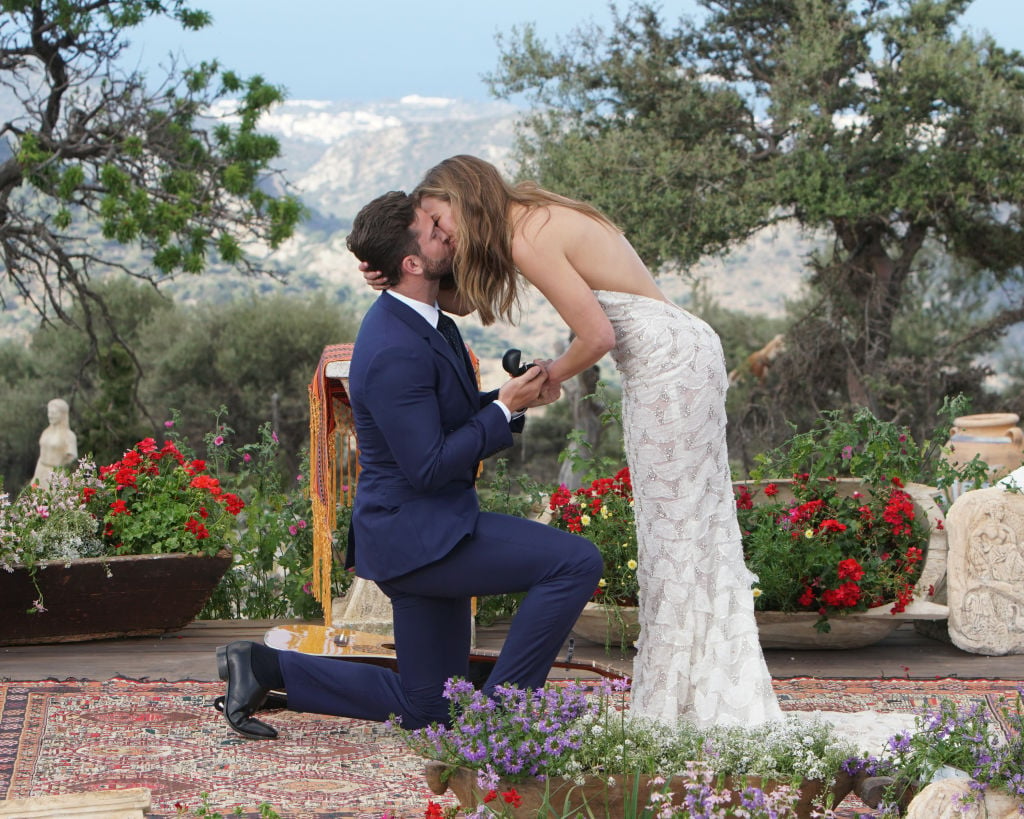 "The second night after we got engaged Jed tells me that he had been hanging out with this girl before he left to come on the show. I was like 'When was this?' And I remember him saying 'a week before the show.' And I was like 'Ok, so you broke it off.' He said 'yes.' He told me it was nothing. It was hard to hear but I tried to let that go. Then a few weeks later I get news that there was a People Magazine article that was out and I start reading it and it was not the same story that I was told. The article said that he didn't really end the relationship before he came here. The extent of that and what was withheld from me after I've already said 'yes' is not ok," Brown said during her two-part Bachelorette season finale.  

Jed Wyatt still claims he and Haley Stevens were never serious

When Wyatt first sat down with Brown to address the rumors, he completely downplayed his relationship with Stevens, saying he never thought of her as his official girlfriend. But he also admitted to taking trips with Stevens and telling her he loved her on multiple occasions. If, in Wyatt's mind, he and Stevens were not in a serious relationship, it was easy to see why Stevens believed they were.

Wyatt still maintains that he and Stevens were never serious, but he did apologize on "After The Final Rose" for being misleading. 

"First and foremost, from the bottom of my heart, I want you to know that I'm sorry. Apparently, they've already shown where I half apologized but, especially in hindsight, now that I've had time to review myself and my past and my behaviors towards not only you but other people, I fully see that I wasn't the best that I could be. And by lacking details to you, the things that you deserve, and the things that you want, it kind of–not kind of–it ruined what we found here in a place that I never would have expected to find love like this with someone that I wanted to spend the rest of my life with. And I know that you felt the same and I'm sorry that I took away that experience from you. I'm sorry that this has hurt your family, your friends, Bachelor Nation, everyone, my family, I'm sorry. I'm responsible for this. I will own up to it all day," he told Brown. 

How Jed Wyatt feels about Haley Stevens 

So did Wyatt love Stevens or didn't he? In a recent interview with LAnded Late Night With Haley Ringo, Wyatt said he cared for Stevens a lot, he just didn't see their relationship going anywhere. 

"She was great. I have nothing bad to say about her. She was always really sweet to me and we had a great time together. There was just no–we knew the show was coming, there was just not a solid enough ground for us to actually have a relationship. Had I actually had a relationship, like I said on the podcast, I wouldn't have gone on the show," he said, adding that the fact that "she did not have that closure" was "ultimately [his] fault."  

Read more: 'The Bachelorette': Jed Wyatt Reveals Why He's Confused His Ex-Girlfriend Came Forward