'The Bachelorette': Jason Tartick On Living In The House Kaitlyn Bristowe Lived In With Shawn Booth
Former Bachelorette Kaitlyn Bristowe and former Bachelorette contestant Jason Tartick (from Becca Kufrin's season) have been together for about six months. The two got together after Kaitlyn split from her season winner and fiance, Shawn Booth, last year.
Since going public with their relationship, Kaitlyn and Jason have been moving pretty quickly–they've moved in together and recently bought a dog. Sometimes when you know, you know.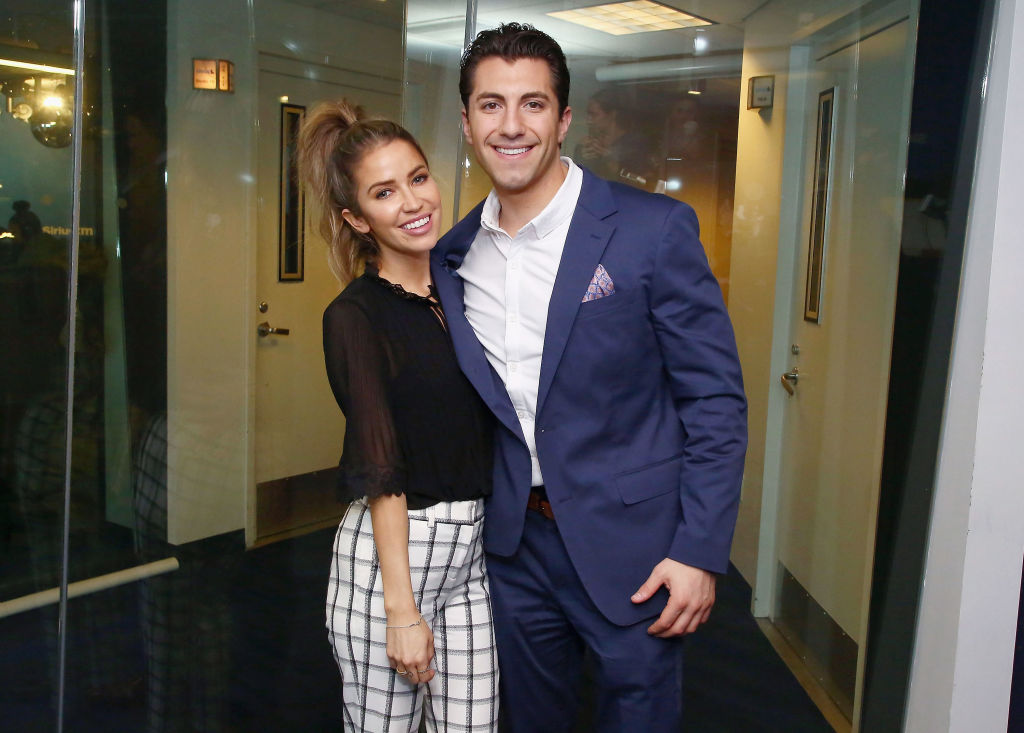 "I feel like we just had the confidence in our relationship [to do it all at once]," Kaitlyn recently told ET. "I feel like we're such a good team… we work very well together, and there's no competition. It's like, we're both super happy for each other when we have things going on, and we help each other and don't feel like there's any kind of competition."
The couple took a chance and moved in together after only being together a few months. But, so far, everything's worked out great.
"I think so many people are afraid of change, and they're afraid to take risks and sacrifice and — I think in both of our situations, we had to make change to find one another," Jason told ET.
Jason Tartick and Kaitlyn Bristowe are living in the house Kaitlyn lived in with Shawn Booth
When the couple moved in together, they moved into Kaitlyn's home–that is, the home she lived in with her ex-fiance, Shawn Booth. Kaitlyn says she and Jason spoke about what that would be like, him moving into where she used to live with Shawn.
"We talked about this before moving in. It always felt like mine, to the point where even when the breakup happened, [Shawn] was like, 'Obviously this is your house. Like, you did this.' So it just feels like something that–it doesn't have bad energy or bad juju in there."
"It just feels like it's my design and then we're going to make it our own," she continued, explaining that she's redone the first floor of the home, and is planning to fix up the rest with Jason. "And we're selling it because I had always planned to sell it anyways, because the Nashville market is hot! I've always planned on selling it."
Jason doesn't mind at all, particularly because "half the home is untouched," adding that he's happy to help Kaitlyn with the renovations they're planning before they sell the home to find a new one together.
But what's really made the house a home for the couple is their new golden retriever named Ramen.
"We rescued the dog, we moved in together, so we're doing it all at once. We're learning how we parent… so it's a crash course and it's going well," said Jason.
Read more:'The Bachelorette': Bachelor Nation Reacts To The Jed Wyatt Girlfriend Scandal